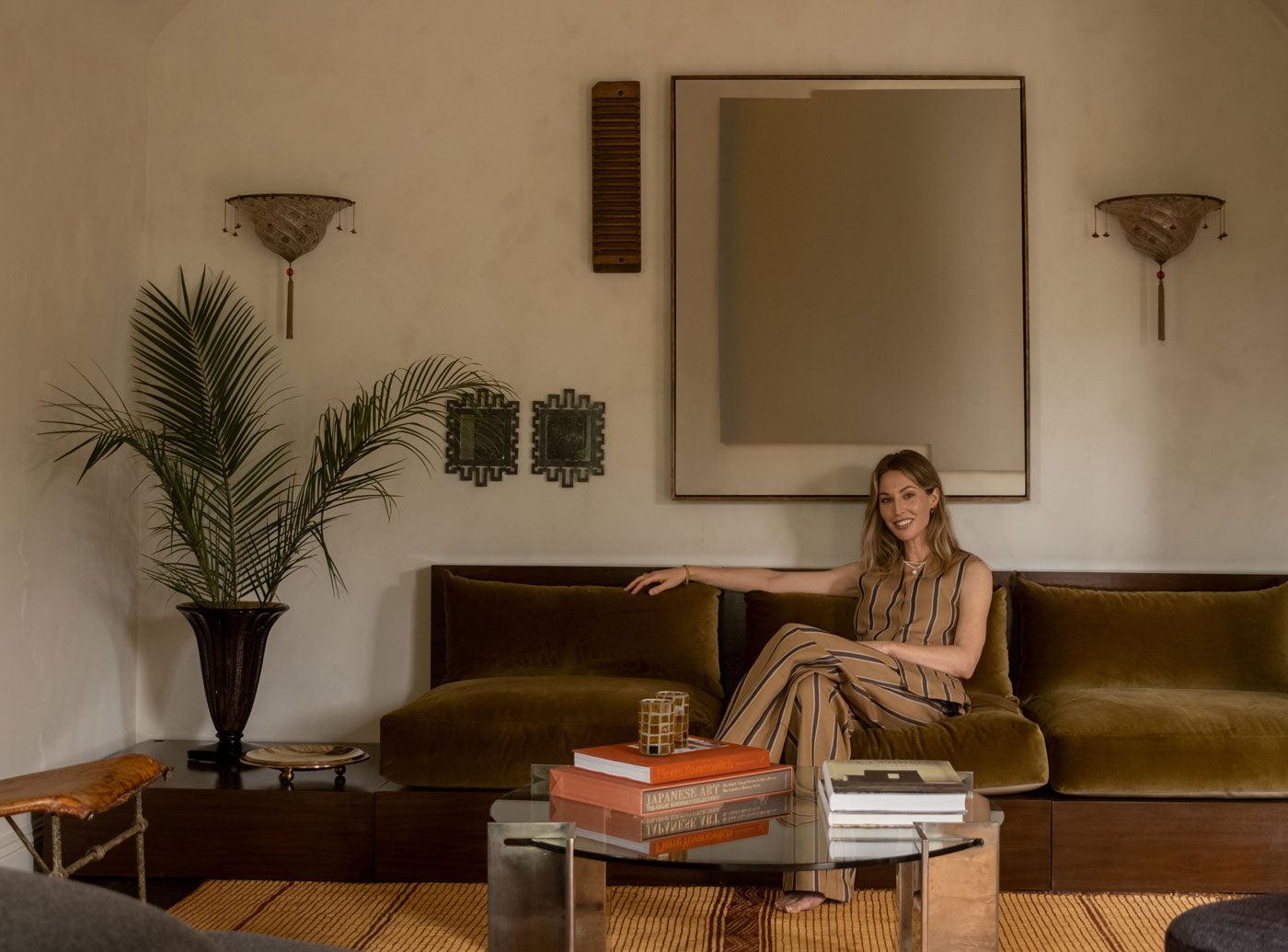 Sarah Weichel | Collector Profile
Swike Design is a Los Angeles and New York-based design studio, founded in 2021 by Sarah Weichel. Inspired by modernist 20th-century design, Swike Design creates interiors that effortlessly combine the contemporary with the timeless, emphasizing the simplicity of form and a richness of texture.

Weichel's love of design started when she and her now wife purchased their first home in 2018, in Los Angeles' Atwater Village. After enduring a painful home renovation process, Weichel concluded she would share her story with an audience in an effort to educate others on how to approach renovating their dream home.

Sarah's social media platforms have accumulated over 90K followers across TikTok and Instagram where Weichel shares insightful design tips and educational content like 'how tos', vintage source reveals and affordable shopping hauls. Her vibrant personality paired with — as Weichel describes it — her eclectic, modernism design style is enough to assure you she's the real deal.
"The best part of art collecting is creating a relationship with the artists. Collecting from an emerging artist is a much more personal experience and allows you to be a part of their story."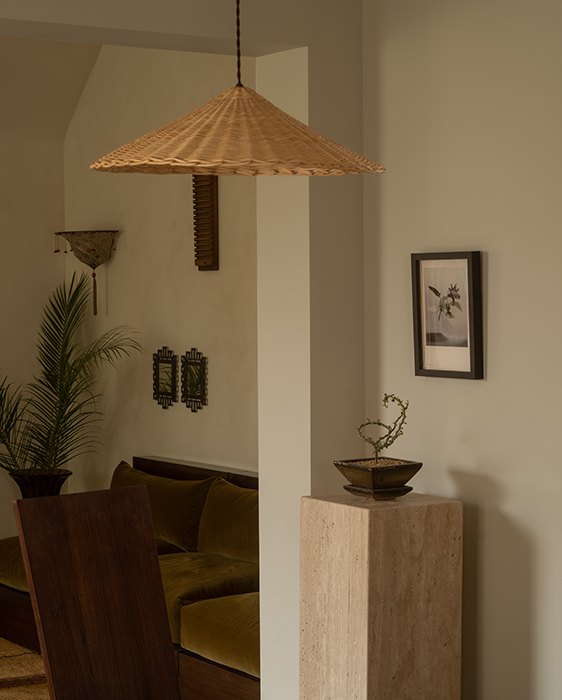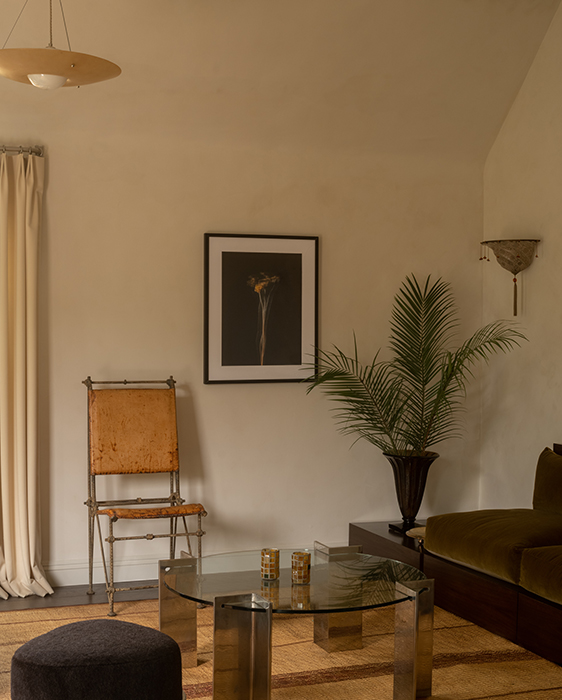 Q&A:
What is your earliest memory of art, and what led you to start collecting it?
My journey with art and design started later in life - I'm a late bloomer!
What are some of the most meaningful pieces in your collection?
I purchased a pair of small sculptures in Japan while my wife and I were on our honeymoon. They are heavily patina'ed verdigris bowls. I loved the richness of the materials in contrast to the scale of the pieces. They are unmarked and won't necessarily appreciate in value, but I love them just the same!
What was the first work of art you fell in love with?
The Melon Leaf by Ellsworth Kelly was the first piece of art I ever purchased. I was invited by a "fancy friend" to a "fancy art auction" in Los Angeles. I knew nothing about art and was immediately intimidated by the people at the event. I saw this piece, a simple charcoal line drawing, and had one of those a-ha moments! It was the first time I thought, "I like this! I can see this in my house!" I placed a bid on it and ended up winning it!
What is the most recent piece of art you added to your collection and why?
Maddalena Zadra's Gentle Pauses. She's an Italian artist who works in drawing, painting and textiles. I find her work to be provocative and yet, playful. When I need a splash of color in a space, I turn to her portfolio for inspiration.
Who are some of your all-time favorite artists?
Helen Frankenthaler, Adolph Gottlieb, Fernand Léger, Man Ray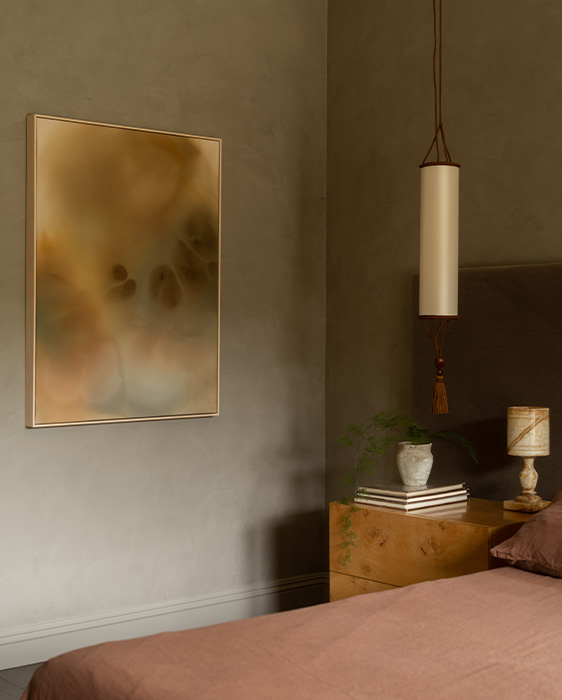 How do you go about finding new pieces to expand your personal art collection?
I'm a student of the school of Instagram and Pinterest. I don't have a formal education in Design or Architecture but don't believe that should hold you back from exploring your own taste and curiosities. I'm a big proponent of any tool that helps people discover the worlds of art and design who may not have been previously exposed to it based on their location, upbringing or financial status.
What inspires you to collect the work of emerging artists?
In my opinion, the best part of art collecting is creating a relationship with the artists. Collecting from an emerging artist is a much more personal experience and allows you to be a part of their story.
For new collectors, do you have any advice you wish to impart; Do you have a collecting ethos or philosophy that you want to share?
Take a deep breath! And just buy what you like! Don't worry about your collection's value or appreciation. If you feel stuck, start with the artist biography and learn about who they are. One of the first pieces of artwork I purchased was on Instagram from LA based artist, Thai Mainhard. I liked her work and noticed she was born in the same town, in the same year as me! That felt memorable and special enough on its own, but a few years later, she started showing at respected galleries here in LA and was even represented by Tappan!
Share three people in the creative space who are inspiring you right now.
Courtney Applebaum (always), Channel Tres, Daniel Roseberry of Schiaparelli and Doctor (Lisa) Cooper, an Australian Floral Designer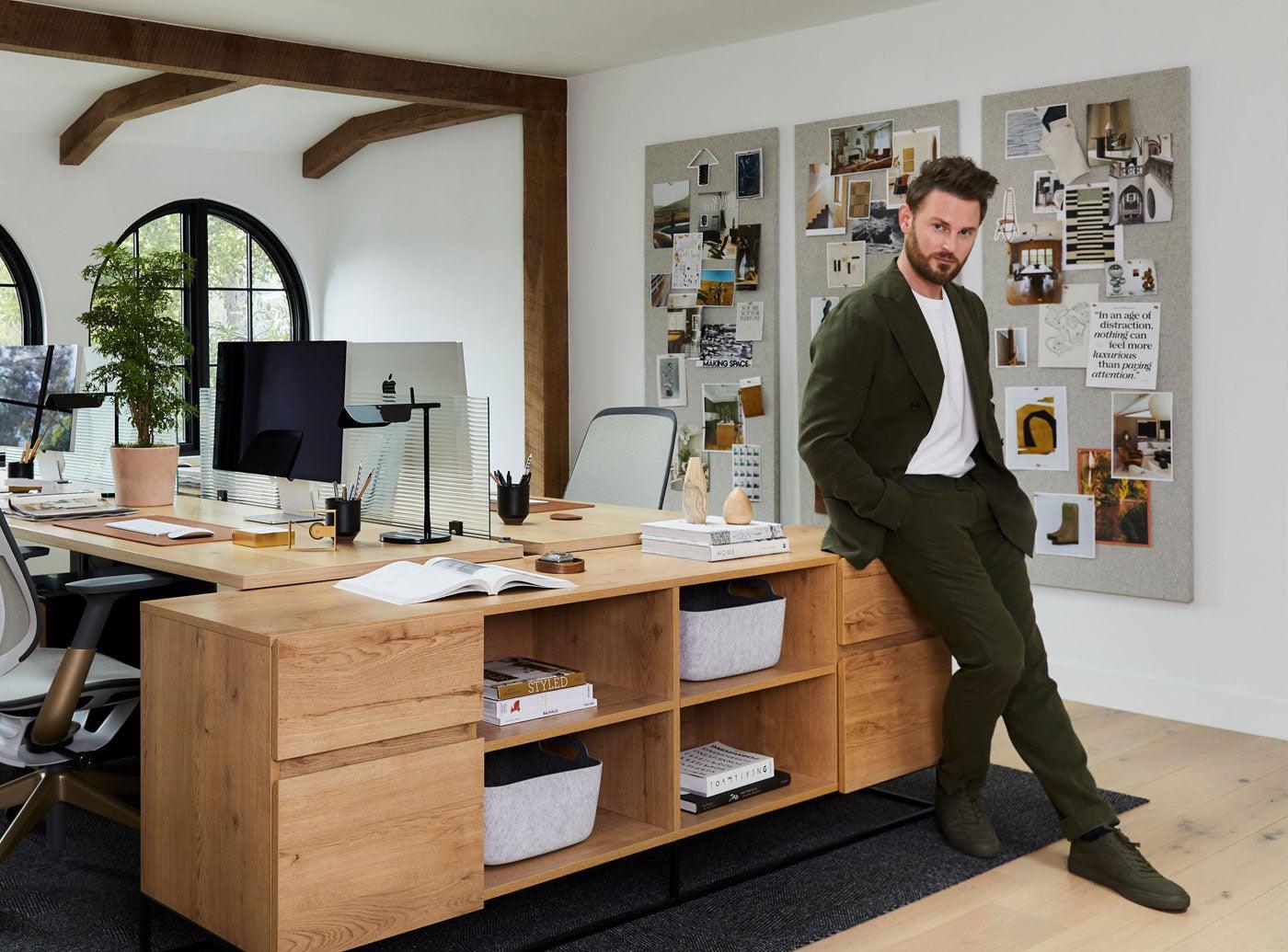 Profiles
Bobby Berk | Collector Profile
Bobby Berk is a design expert & Emmy-nominated TV host known for his work transforming lives and living spaces on Netflix's Queer Eye. Bobby leads his eponymous multi-faceted brand, inclu...
Read more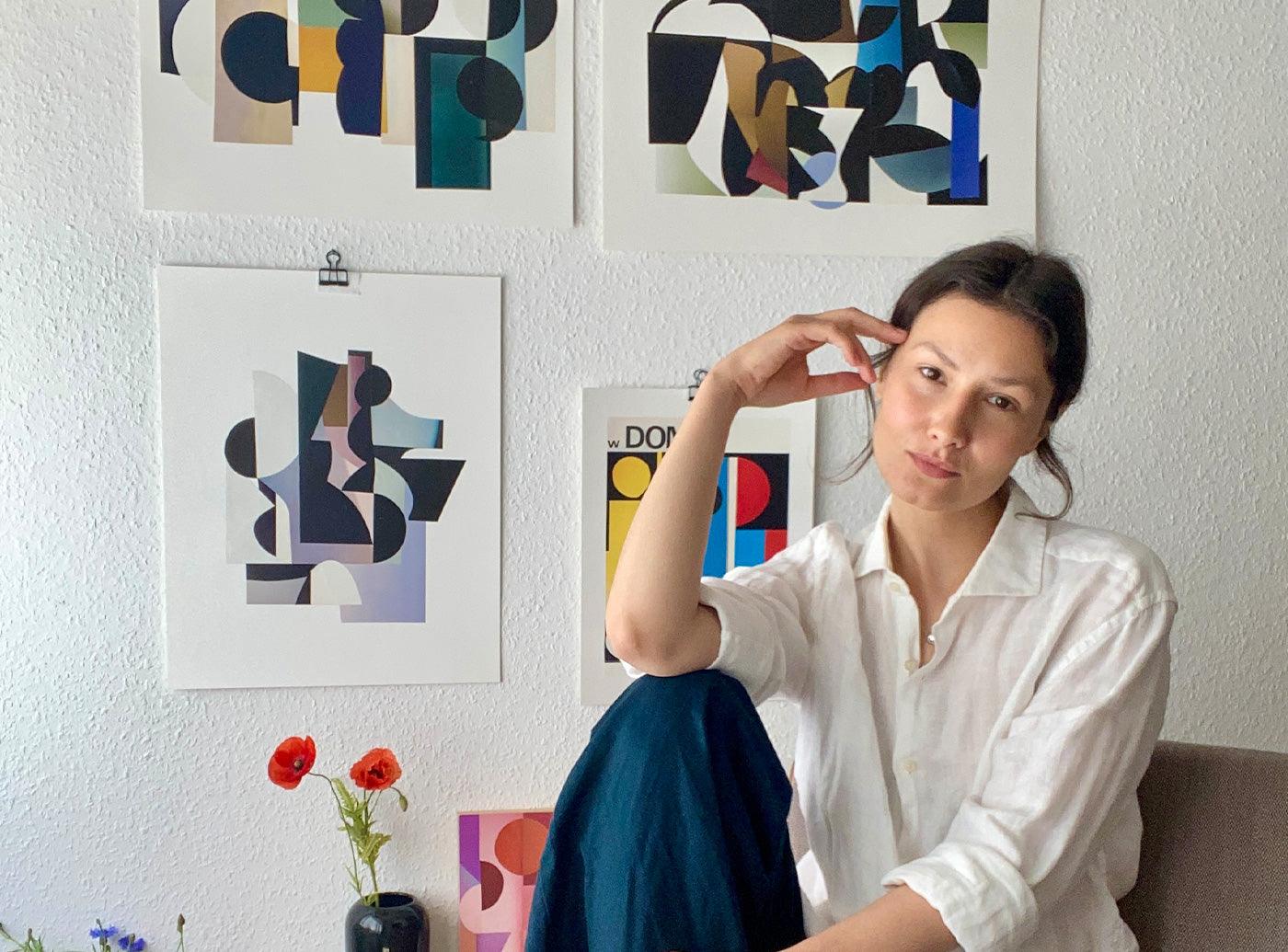 In the Studio
Berlin-based Polish artist, OVSKA works primarily in collage. After studying art history and developing her passion for mid-century furniture and design, she committed herself to fine art. Driv...
Read more