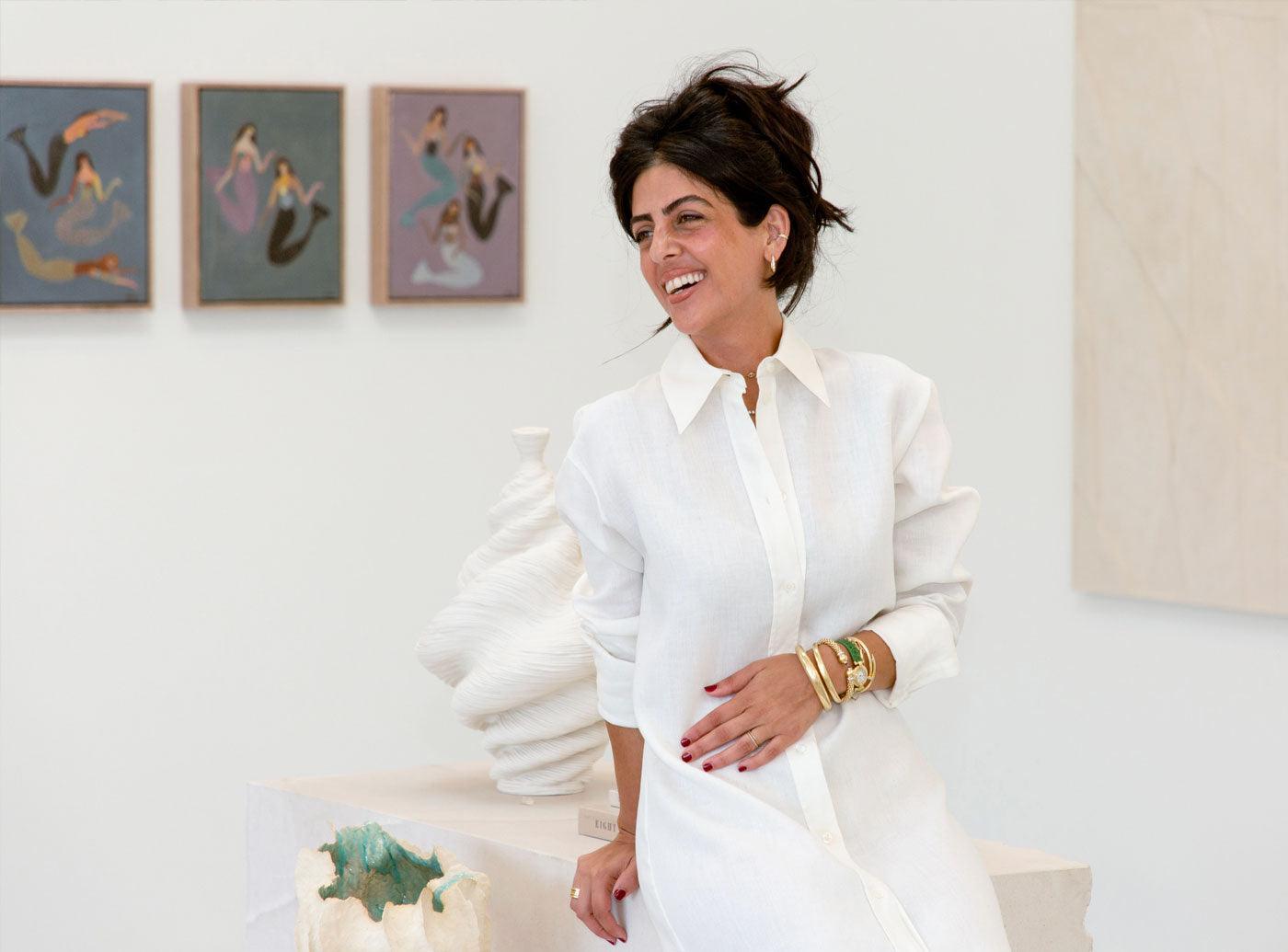 How to Collect Art
#1
Art is Personal
As the saying goes, "Buy with your eyes, not with your ears." When you start looking for works, trust what you're drawn to most. Don't buy it because you think you should. Every collection should be unique and personal.
#2
Start Getting Involved
Go to gallery openings and fairs. The more you see, the easier it will become to work out what you like.
#3
Feel comfortable asking questions about artists and their work
When it comes to art, there is no wrong interpretation of the work. Spend time learning about the artists you're investing in. If you're serious about the work and you can't find what you're looking for online, reach out to their gallery and ask to set up a studio visit.
Read our In the Studio series in our Journal to get familiar with how different artists speak about their work.
#4
Document your purchase
The more information you have on the context of your purchase, the better. In years to come, the history of where the work has been, the book from the show it was a part of, or the note the artist wrote you will all increase its value.
#5
Ask yourself, "Why am I drawn to this piece?"
Does it make you see life differently? Does it inspire you? Do you like the artist's technique? As you continue to ask yourself why you've purchased the art you have, you will not only learn about yourself, but also become more thoughtful in your future purchases.
#6
Go to a trusted source
At Tappan we pride ourselves on doing the work for you, our collectors trust that everything they find at Tappan. We choose artists who have a strong, dedicated practice so that our collectors can enjoy watching their careers evolve and grow. Our complimentary art advisors can help you find the perfect piece for a space and help you discover your collecting style for years to come.
#7
Just Do It
Once you start buying art, you'll become more comfortable with the process and then you'll begin to see what direction you want to take your collection in. Great collections are well thought-out, but first and foremost, you've got to develop your taste.
Profiles
As the Director of Fashion and Shopping Partnerships at Instagram and the author of several empowering children's books, it's clear that Eva Chen has a stellar sense of style and optimistic poin...
Read more