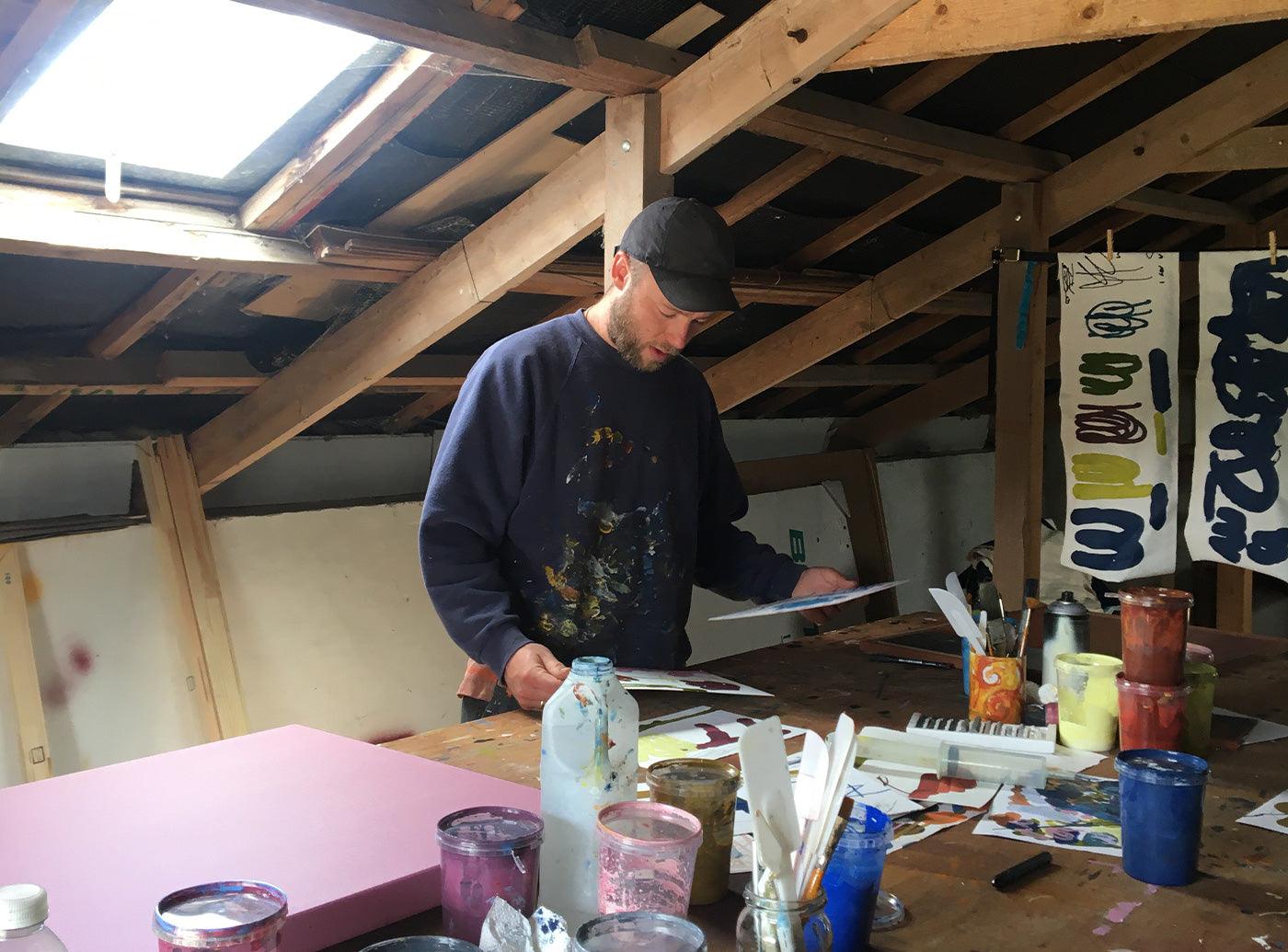 In the Studio | Daniel Fletcher
Daniel Fletcher is a visual artist living and working in London. Learn more about the philosophy behind his work below.
TAPPAN
When did you start calling yourself an artist?
DANIEL FLETCHER
I think when I realised that the majority of my time was being being spent either physically making work or facilitating the production of new work.
TAPPAN
Regarding your method of making, is it a case of the material or method dictating the idea of the other way around?
DANIEL FLETCHER
I would always avoid either dictating the other, however the ideas behind my work hold a strong relationship to the processes I employ.
TAPPAN
What are you most proud of?
DANIEL FLETCHER
I feel proud that I am able to support myself and my practice so early in my career.
TAPPAN
Is art making therapeutic for you?
DANIEL FLETCHER
In the sense that I feel anxious if I haven't been making then yes, it is therapeutic. I like to be able to be very focused on something.
TAPPAN
What influences you?
DANIEL FLETCHER
I feel influenced in my work by contemporary British abstract painters - Roger Hilton, Albert Irvin, Howard Hodgkin to name a few.
TAPPAN
Artist whose career you covet?
DANIEL FLETCHER
I admire many artists careers however I am very focused on doing my own thing and building my own career.
Daniel Fletcher says:
"MY PHILOSOPHY IS TO JUST KEEP MAKING WORK. I AM NOT ALWAYS HAPPY WITH THE OUTCOMES HOWEVER I THINK THE ONLY WAY TO PROGRESS AND MOVE FORWARD IS THROUGH MISTAKES."
TAPPAN
Did you grow up around other creative people?
DANIEL FLETCHER
I don't come from a particularly creative family - both my parents are chefs - although I was always fully supported to pursue my own interests. When I first left home I moved to Cornwall to study on an Art Foundation course.This was a pivotal year for me which I spent surrounded by like minded people living and working together. A lot of my closest friends were met that year and many of us now live together in London.
TAPPAN
What do you see yourself doing in 5 years?
DANIEL FLETCHER
I would love to be exhibiting regularly and making a living from my work. I run a printing & publishing press, Yucca Press, and have some big ideas for where I want to take it.
TAPPAN
When do you make your best work?
DANIEL FLETCHER
I tend to work best under pressure and always like to keep a clear direction and goal even if these are self set. I work best in the evenings when I feel an urgency to make something of the day.
TAPPAN
If you could travel anywhere to create for a while, where would you go?
DANIEL FLETCHER
I think it could be really interesting to do a residency in New York or LDANIEL FLETCHER I'm always interested to spend more time in Europe making work - perhaps somewhere a little more tropical than London!
TAPPAN
What are your other hobbies?
DANIEL FLETCHER
Nothing wrong with a good drink!
TAPPAN
If you could have a drink with one artist, who would it be?
DANIEL FLETCHER
It would have been great to have been able to talk to Patrick Heron in his later years.
TAPPAN
What motivates you?
DANIEL FLETCHER
I am continually inspired and motivated by my peers. I think the bringing together of our practices will create a dynamic synergy, and I think there will be much excitement in the future for all of us.
TAPPAN
Silence or sound while creating? If sound, what?
DANIEL FLETCHER
I always listen to music when I work. Lately I have been listening a lot to this radio station called Balamii which is based where I live in Peckham.They support a lot of emerging music.
TAPPAN
Tools or mediums you're dying to experiment with?
DANIEL FLETCHER
Really with my own work I am looking to drastically increase the scale. I am hoping to work with enamel inks onto canvas and aluminium panels. I have recently purchased an airbrush and am working on publishing a new book of drawings.
TAPPAN
What's next?
DANIEL FLETCHER
I have just moved into a new studio and will be beginning work on some new paintings and printed canvas panels.Towards the end of summer me and some of friends are putting on a show so I will be making work towards this.

I have lots planned for Yucca Press this year and will be plowing a lot of my energy into it. We will be working with some really exciting artists and I am looking forward to be able to share this later in the year. I will be launching Yucca Books as a platform for publishing the work of artists both here in the UK and abroad.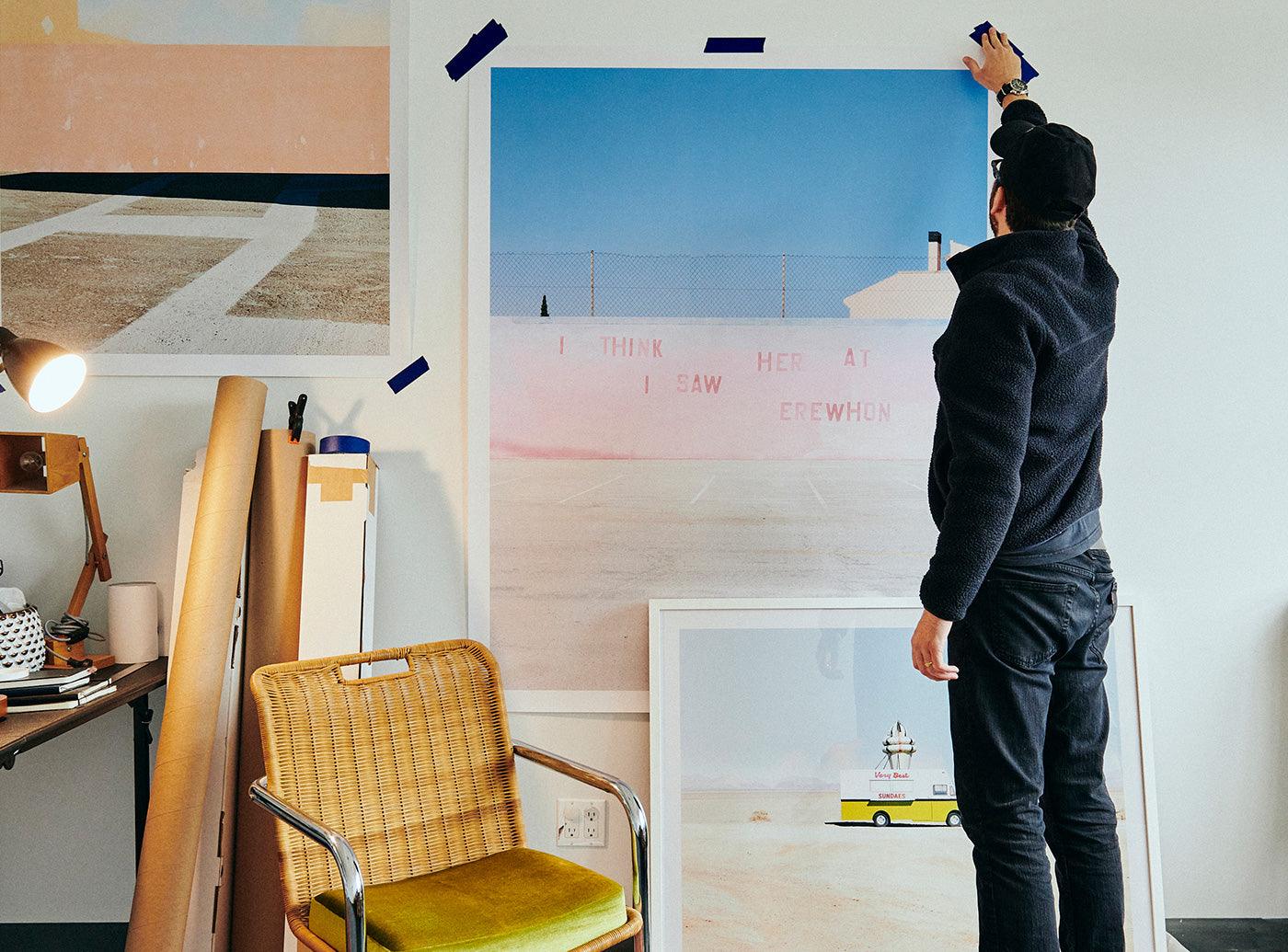 In the Studio
We are thrilled to introduce James Needham to the Tappan family! Needham's unique photographic practice explores image construction, and hyper-realistic portraits of the urban landscape. Read o...
Read more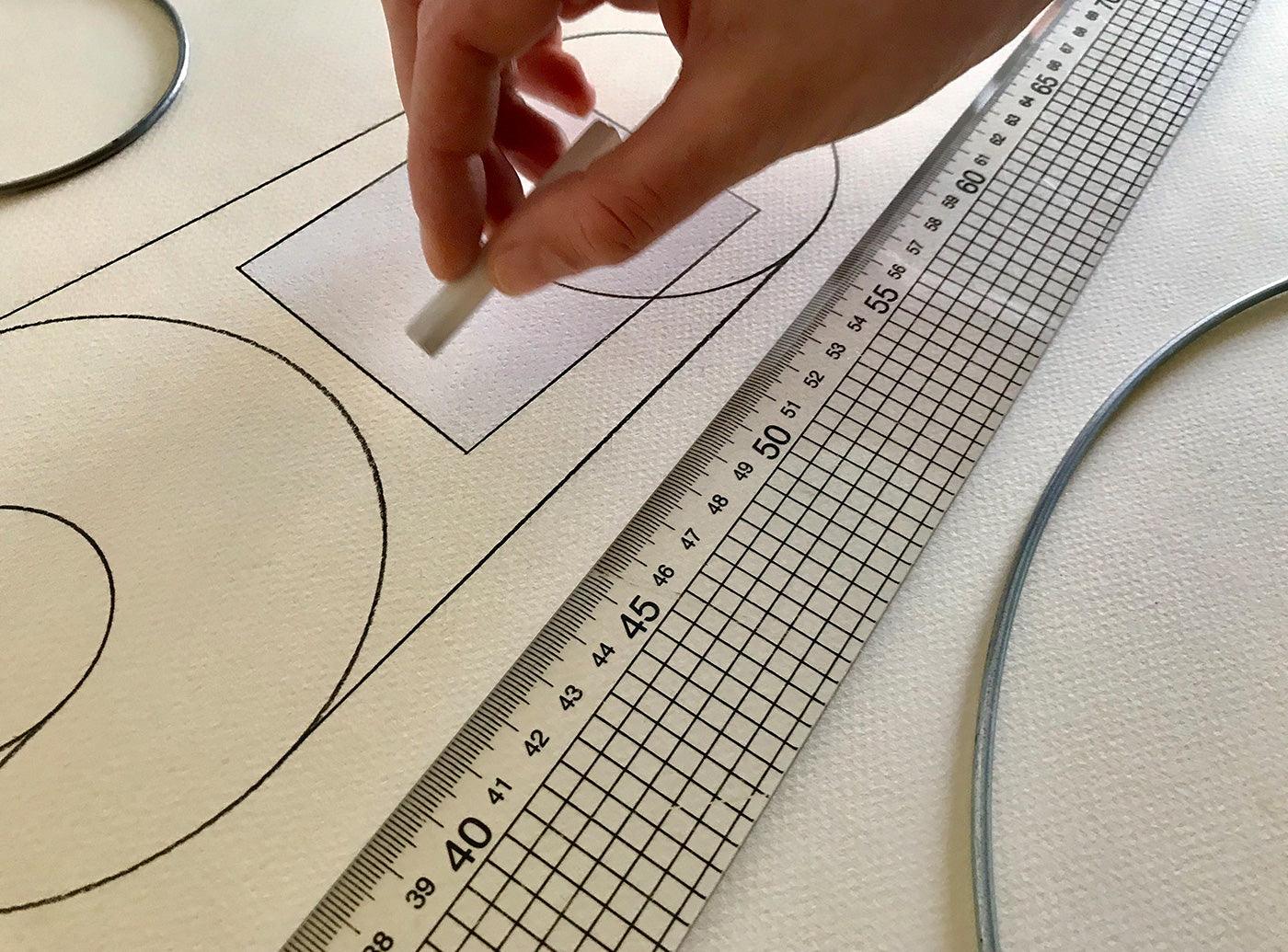 In the Studio
Fascinated by geometry, in particular the circle, Alarah Gee's artistic practice is a methodical exploration of these themes. Read on to explore more of her work and learn about her studio phil...
Read more