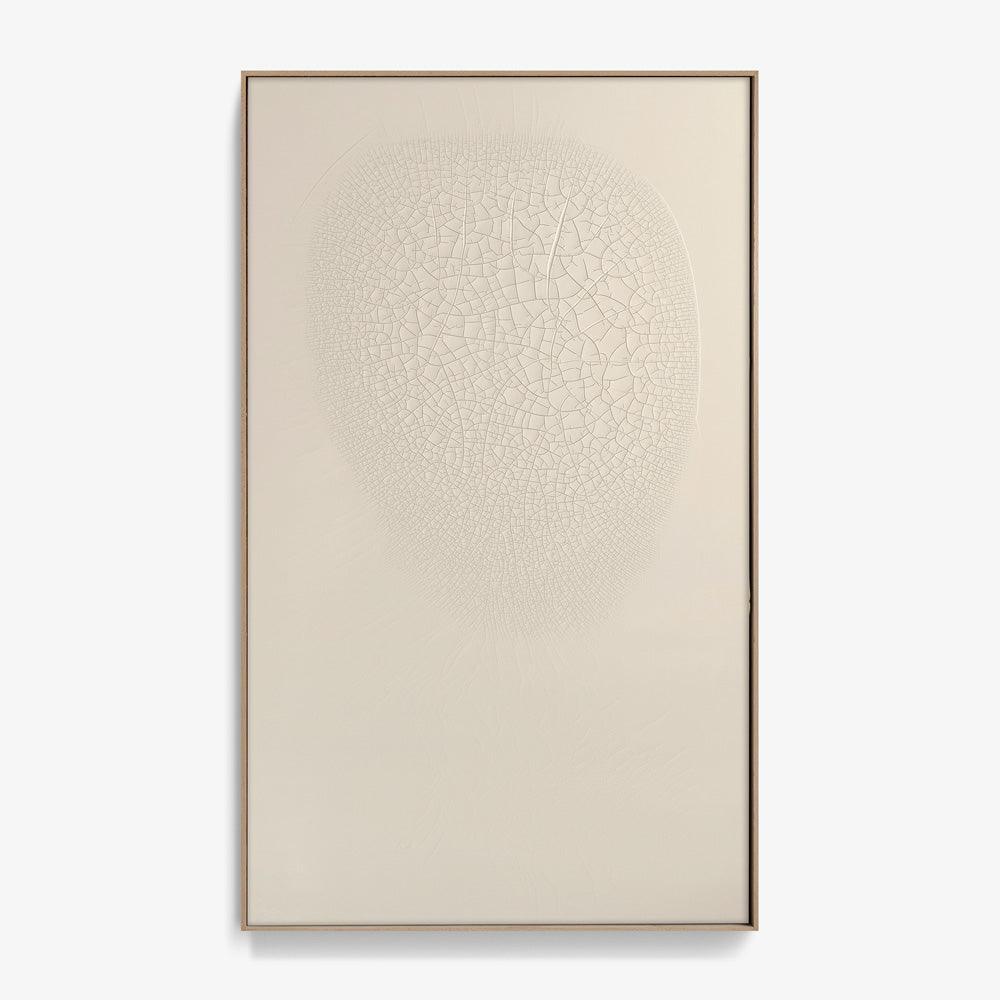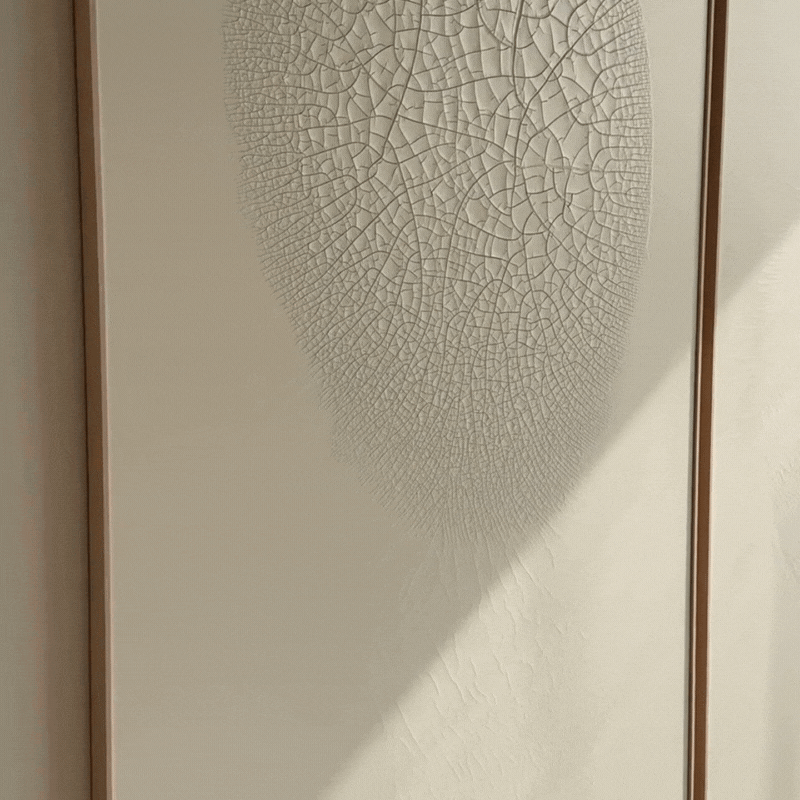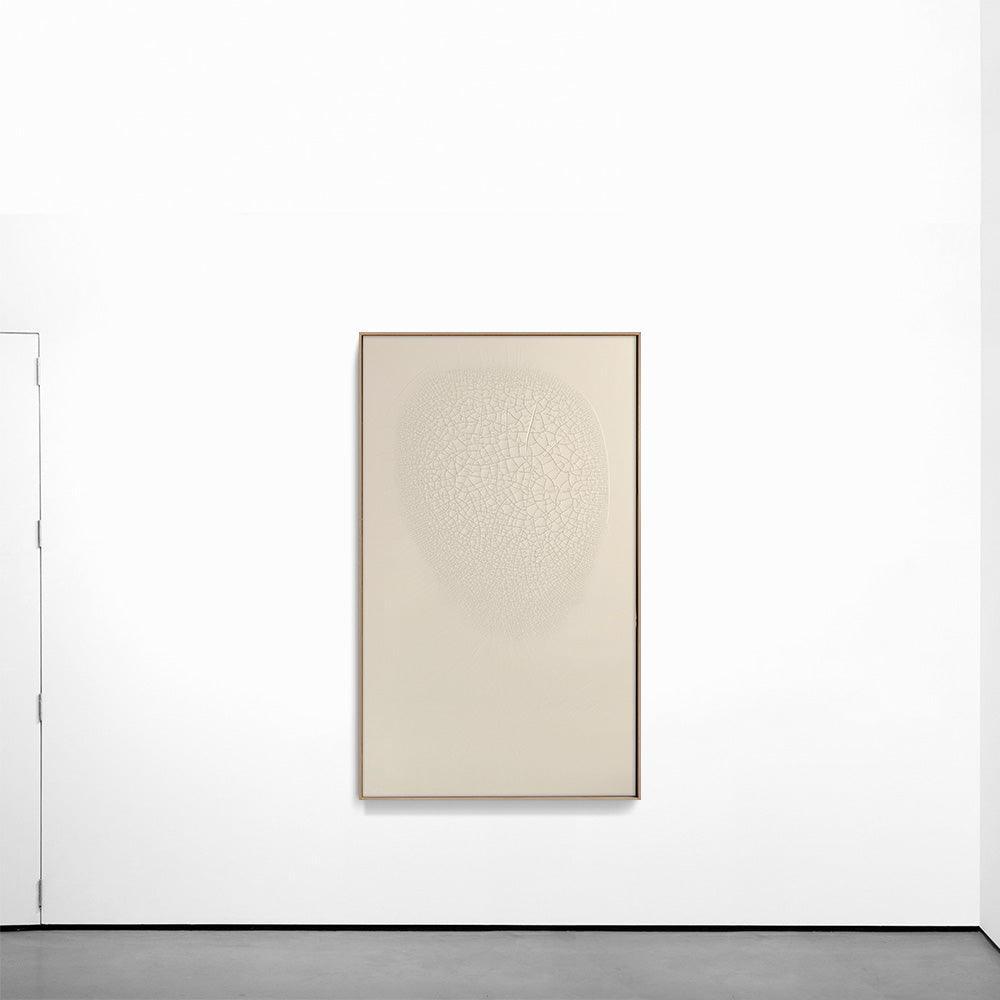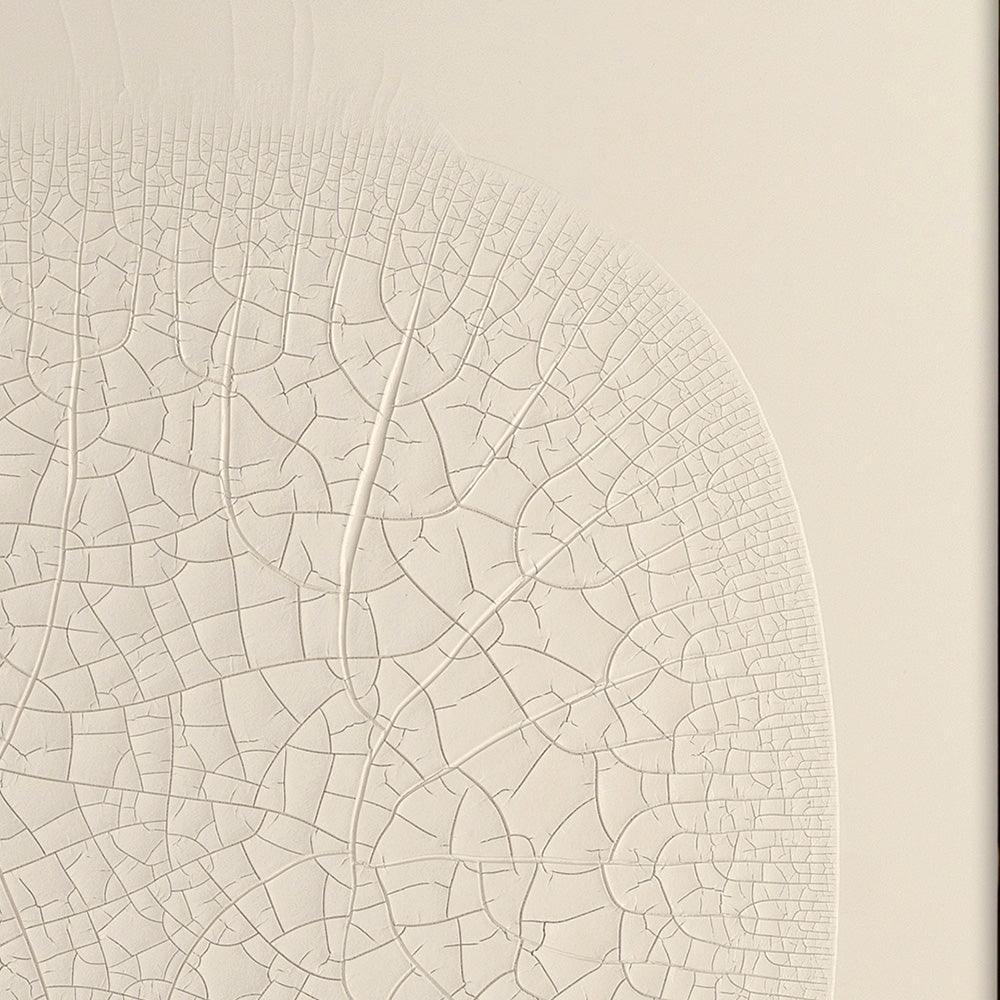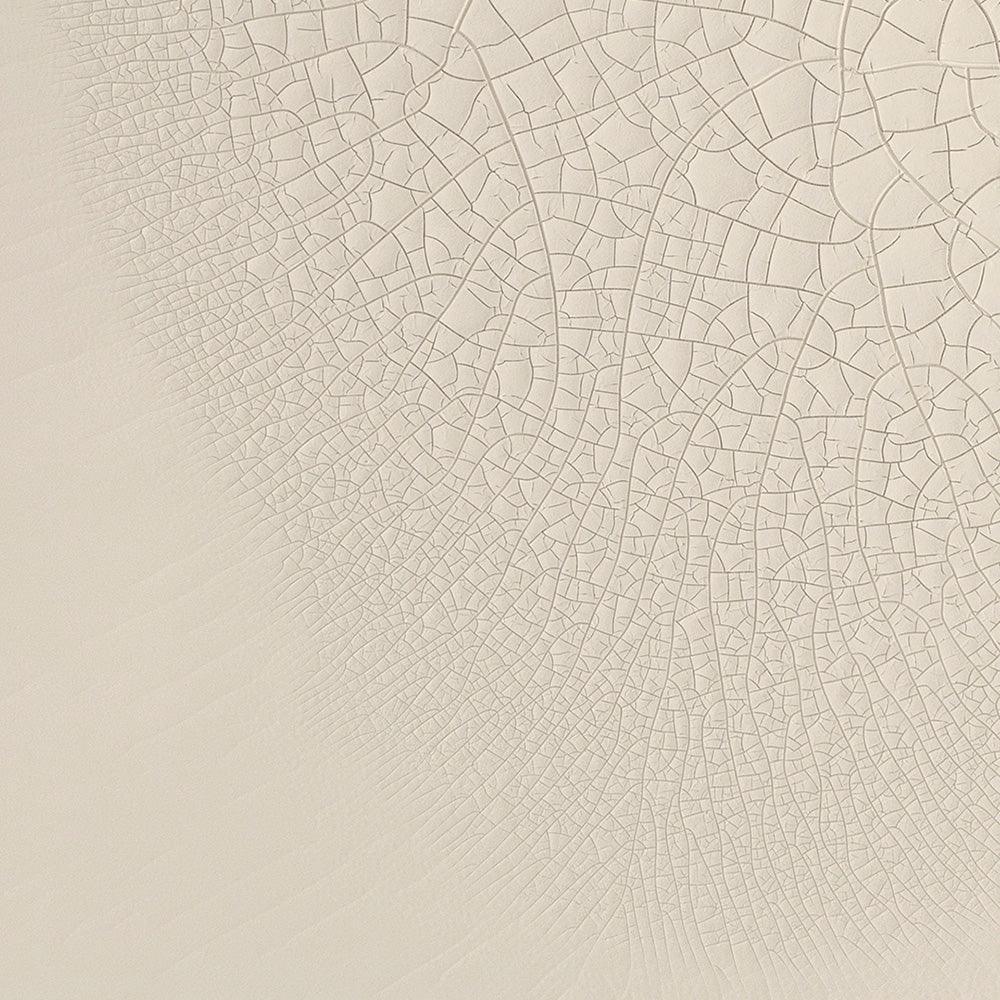 Enamel and pigment on linen. Framed in maple solid wood.
Nature conceals hidden geometric patterns that can be manifested in different forms, from tree branches and mountains to our circulatory system, coastlines, and snowflakes. These structures reveal a captivating dance of repetitions and variations that we can find in fractals.

The Raku series, which means "tranquility" in Japanese, invites us to delve into the fascinating fractal world generated by simple rules linked to mathematical algorithms, on an infinite journey of exploration. The surfaces of Raku paintings display small fissures that make every piece unique.

Raku also embraces the concept of metamorphosis. On the cracked surface we can see signs of tension and movement inherent to transformation. As an eggshell on the verge of breaking, the painting is waiting for the opportune moment to reveal its vulnerability. Like glass, fragility exists in an endless state, it breaks only to be reborn. Each work in Raku is a statement to the beauty in impermanence and evolution.
Size: 64.25 x 38.5 inches
Custom Framing Included
Artwork Information

Year
2023

Materials
Enamel and pigment on linen. Framed in maple solid wood.

Authentication
Signed by artist.

The work comes with a Certification of Authenticity signed by the Co-Founder of Tappan
Dimensions

64.25 x 38.5 inches
"We need to accept that time passes by and consider it an element of beauty. Showing our scars make us stronger. All these concepts about being in harmony with life is what I try to communicate in my work."
-Carla Cascales Alimbau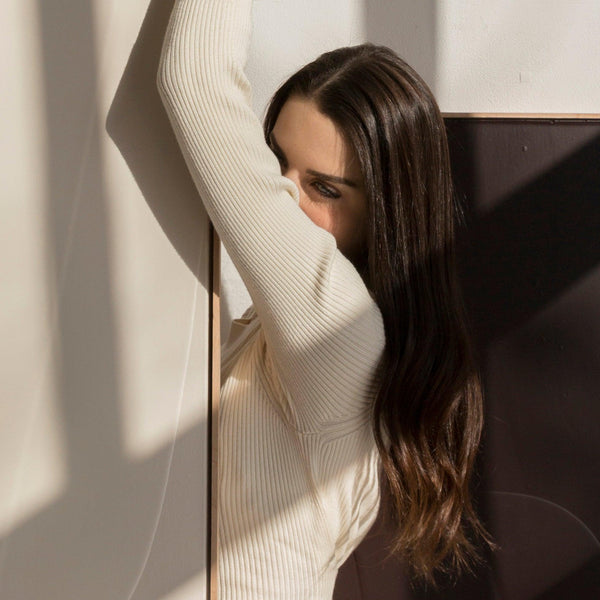 About the Artist
Carla Cascales Alimbau
Internationally renowned painter Carla Cascales Alimbau has been featured in Architectural Digest, Sight Unseen, Elle, Glamour, Vogue, Harper's Bazaar, among others. She's given talks at numerous cultural institutions including the Design Museum of Barcelona.
In the Studio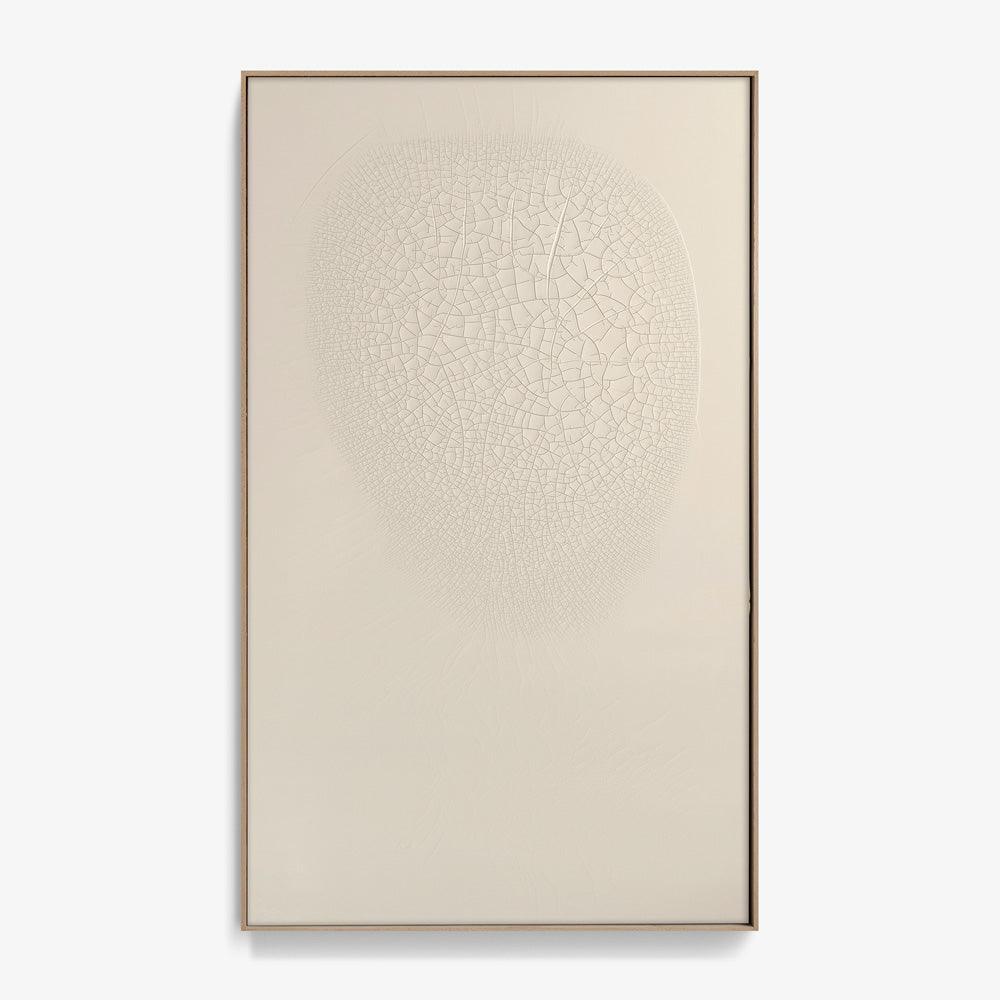 Choose options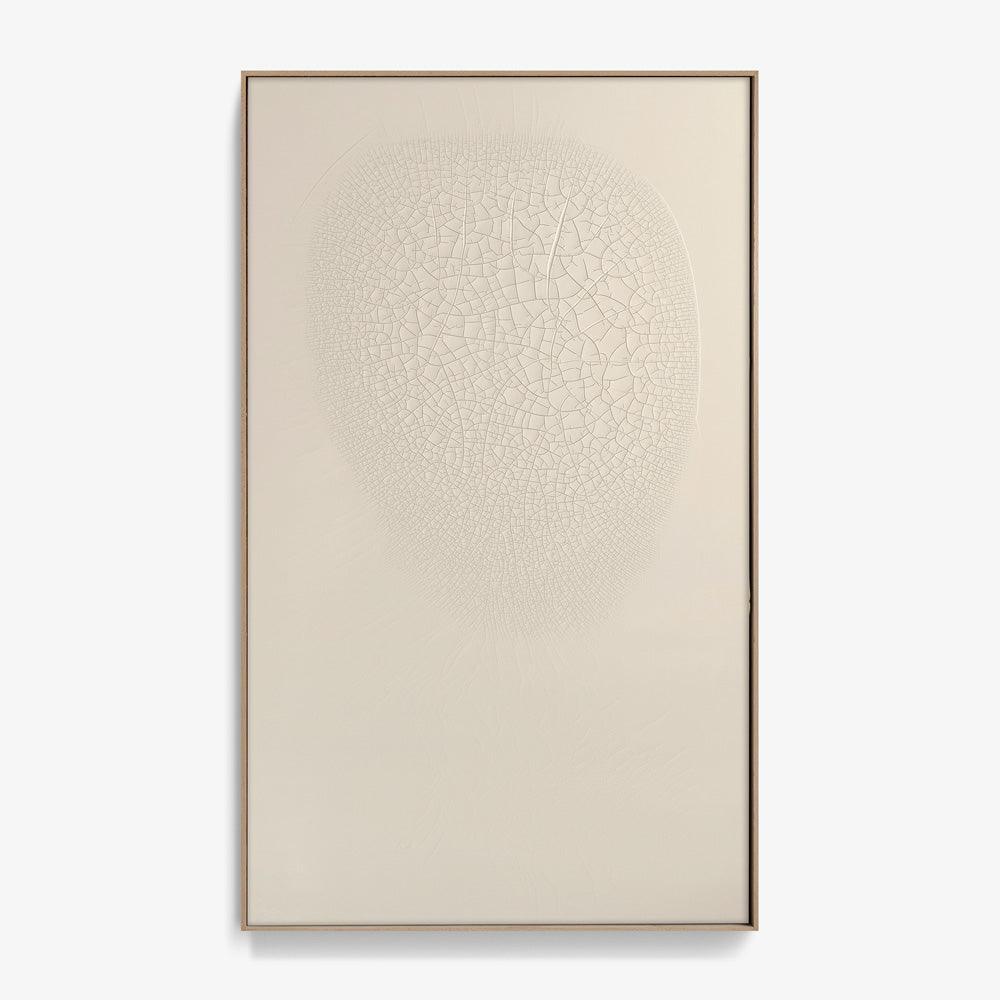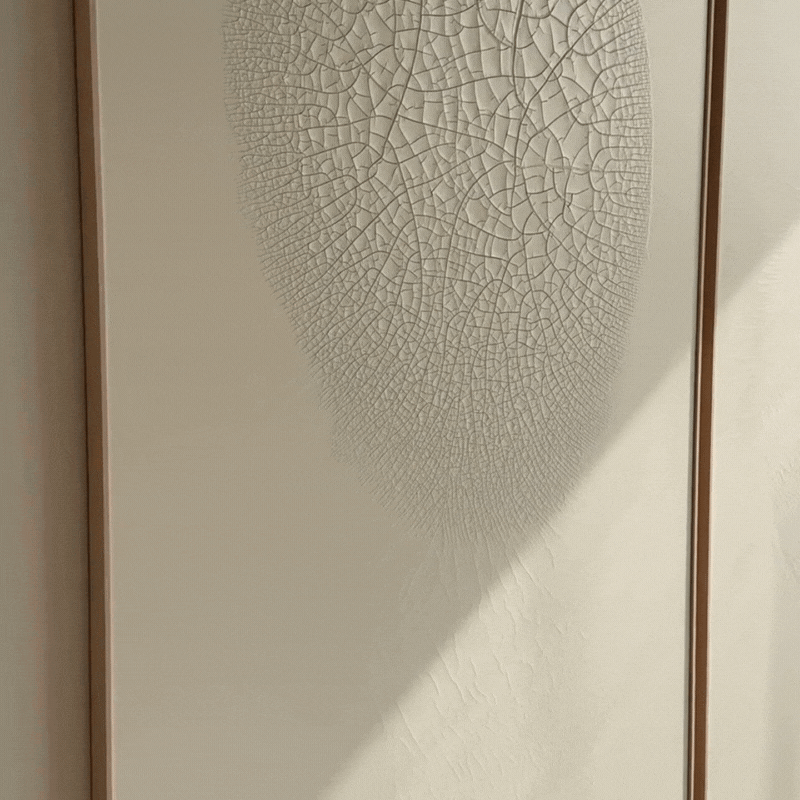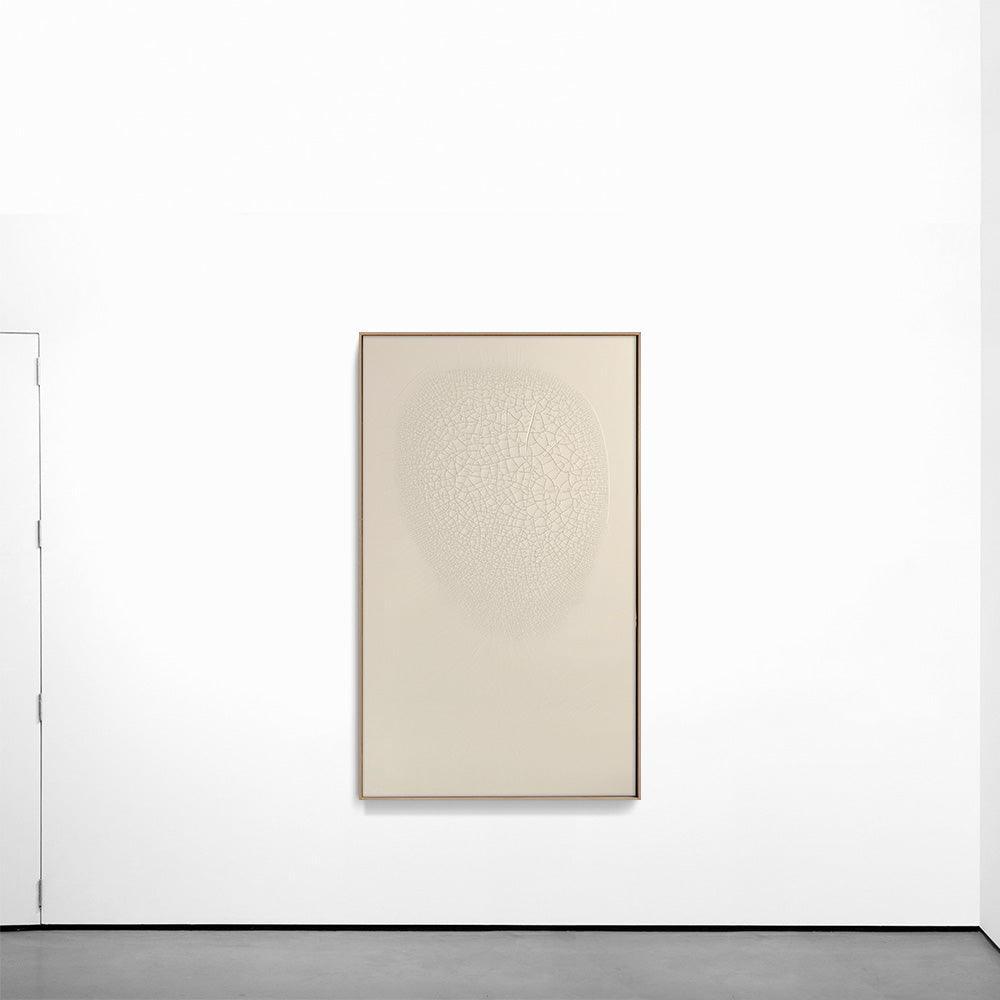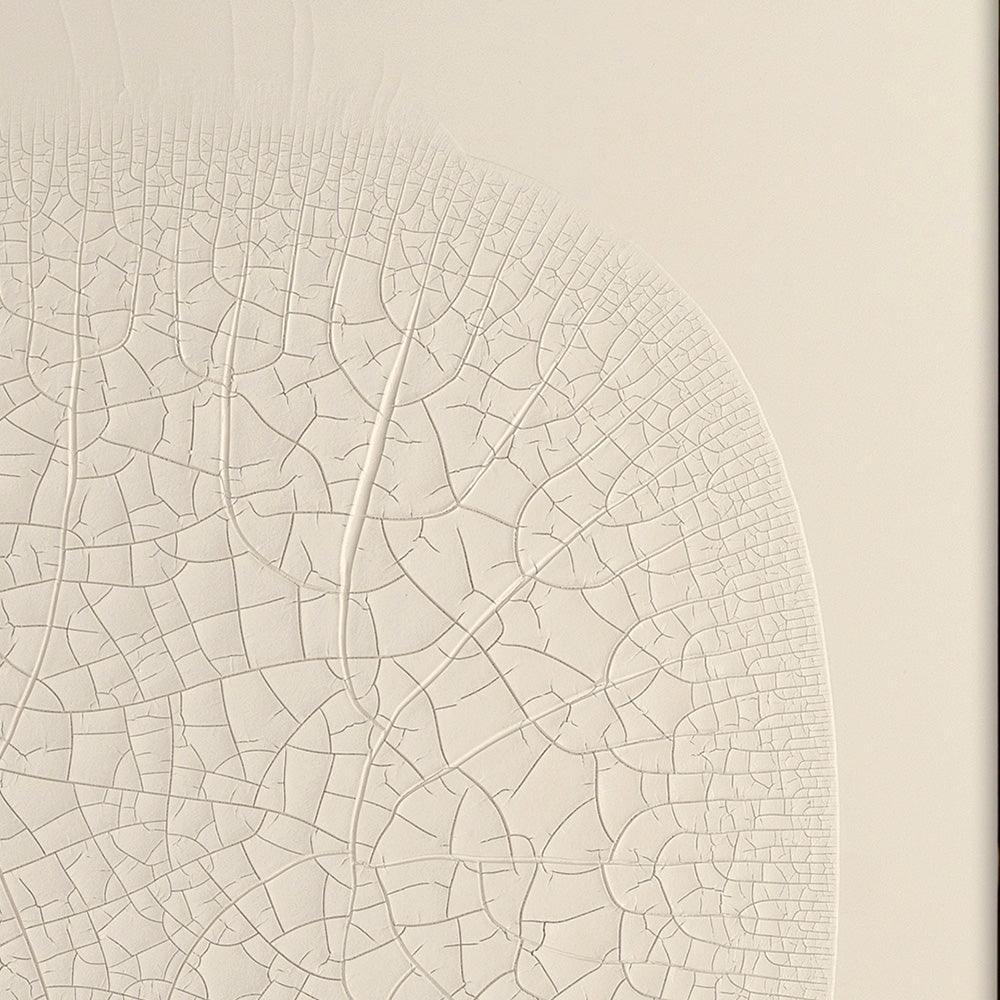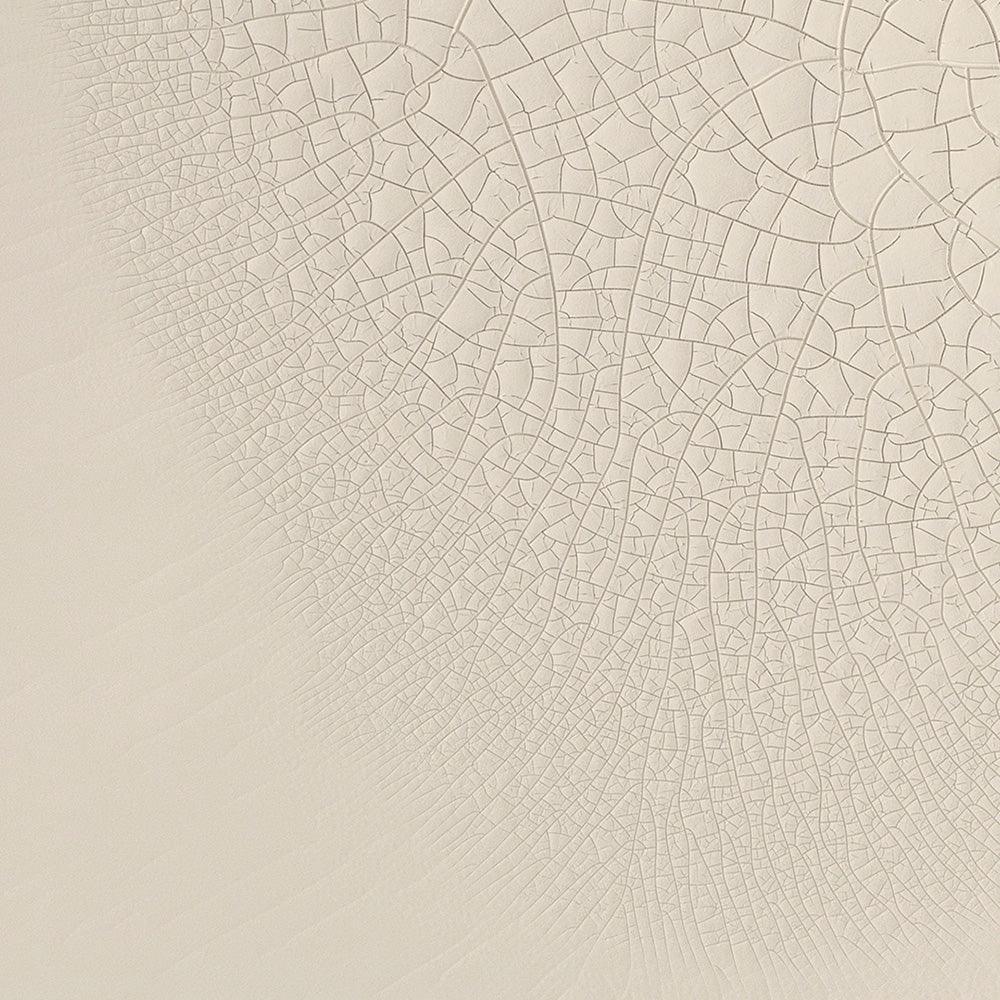 Size: 64.25 x 38.5 inches
Custom Framing Included
View details