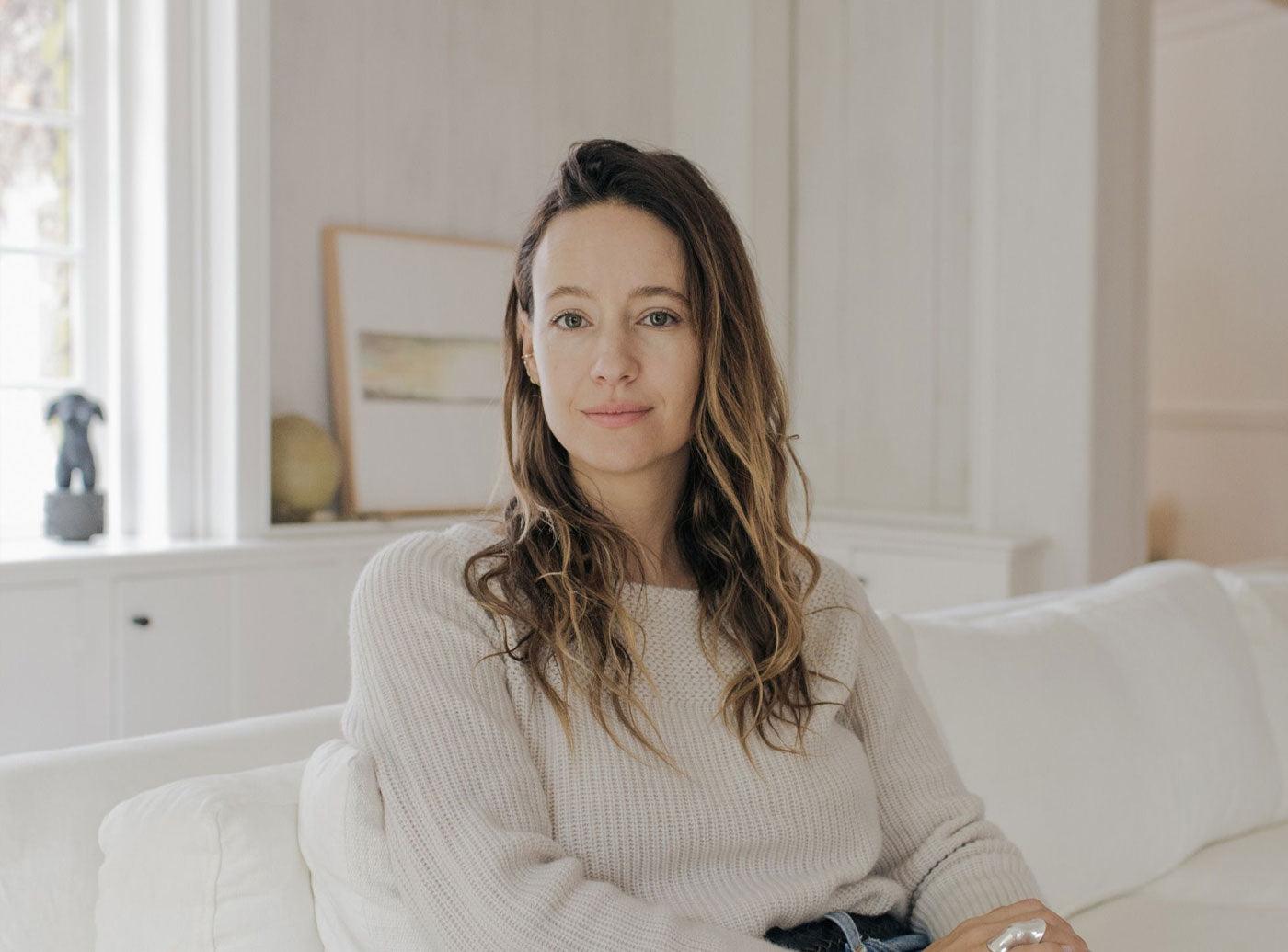 Jenni Kayne | Collector Profile
Jenni Kayne is the Founder of a thriving lifestyle brand and an avid art collector based in Los Angeles. Her work has captured a West Coast sensibility of comfort and ease which permeates throughout her homeware, clothing line, as well as her breathtaking space. Read on to learn more about the entrepreneur, her family and their love affair for gifting artwork in special moments.

Tappan has partnered with lifestyle brand Jenni Kayne to curate an exclusive collection of limited edition pieces. From the beachside scenes of Mexico to light-filled landscapes in Iceland, each photograph brings a touch of natural beauty to any home. The Tappan x Jenni Kayne collection is available to purchase at the Jenni Kayne website or in Jenni Kayne stores.
"I always think less is more. I only buy art that I love and that makes me happy when I walk by it—good pieces are worth saving up for and looking forward to."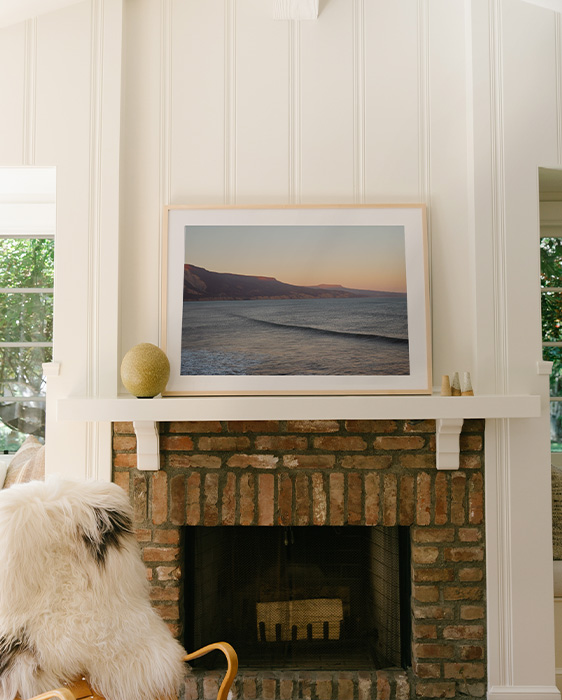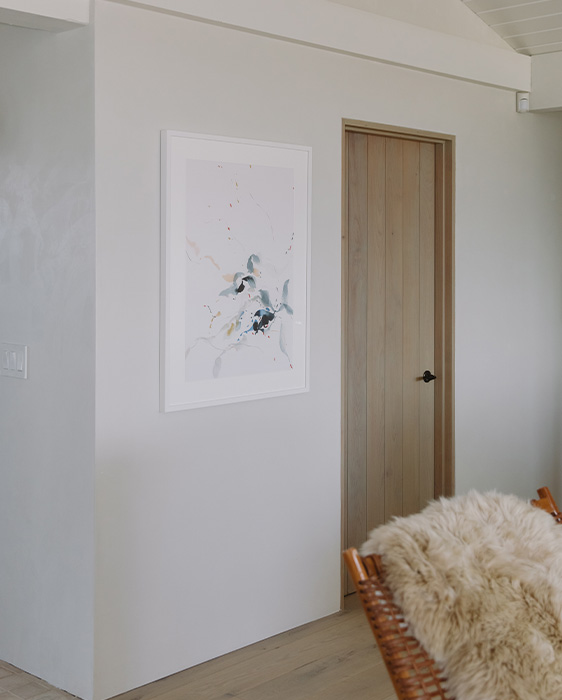 Q&A:
Tell us a little about yourself.
I founded Jenni Kayne when I was 19 years old, and the company has dramatically changed since then. What started as a fashion wholesale business has grown into a lifestyle brand—from apparel, footwear, and home goods, to inspiring digital content and a rapidly growing ecommerce business. I love thinking of ways to help women live well every day, and my kids, animals, and spending time in nature inspire me.
Where do you live and how did you find your space? What makes it a home to you?
I live in Los Angeles with my husband Richard, our three kids, two dogs, and two bunnies. We've been building a new home for the past five years and are so close to being finished. To say I'm excited to move in would be an understatement. Whether it's our space in Lake Tahoe or LA, it's all about bringing nature indoors. I like very clean, natural, bright, and organic spaces that feel comfortable and welcoming. For me, my home is where my family is.
How have you and your team been keeping focused during times like these? Any thoughts you want to share around the current situation at hand?
I feel very fortunate to have such a dedicated team that's working tirelessly to keep us up and running during this new reality. We've been really trying to stay authentic to our message of living well and have focused on bringing our customers pieces and content that make them feel good while at home. I've been balancing working from home while trying to stay connected in my day-to-day life with my family. I think slowing down has been really valuable to all of us.
When did you first start acquiring art?
I started in my twenties. I think the first piece of nice art I owned was a Raymond Pettibon record that my husband Richard bought me when we were engaged. It's still in our collection at home.
What was the first piece you fell in love with, and why?
That's so hard to say, because I really love all of our art, but I think I can narrow it down to a Robert Graham bust that my mom gave me. There's something so beautiful about the female body. The bust sits alongside two more Robert Graham pieces, all facing different directions. I got the idea from my father-in-law. He's a photographer and had them like this in his home, and I fell in love. We also purchased a larger Robert Graham statue that belonged to Lauren Baccal at auction—it makes me happy every time I pass it in the living room.
What are some of the most sentimental or meaningful pieces in your collection?
Richard and I love gifting art to one another, so most of our pieces are sentimental. A few special ones that I've given Richard over the years are a Robert Therrien key hole, an Ed Ruscha print that spells out "kissed", and a Diebenkorn nude. For my birthday, Richard got me a collection of Georgia O'Keeffe prints. I love her work so much and it was such a wonderful gift. We have portraits of our three kids that were a gift from my mother—they were taken by Catherine Opie and are very special to us. One of my favorite pieces is a series of drawings by a smaller artist from the '60s or '70s. They belonged to my father, and I'm so happy to have them in our own collection.
For new collectors, do you have any advice you wish to impart? Do you have a collecting ethos or philosophy that you want to share?
I always think less is more. I only buy art that I love and that makes me happy when I walk by it—good pieces are worth saving up for and looking forward to. It has to work with my décor and my house as a whole, because my environment is so important to me. Whether it's a print or a statue, everything needs to fit together in a beautiful way.
Favorite museum or creative space for inspiration?
My sister's gallery, Kayne Griffin Corcoran. I also love the Hammer Museum and the LACMA.
Where do you think your creative drive comes from?
Travel, nature, and my kids.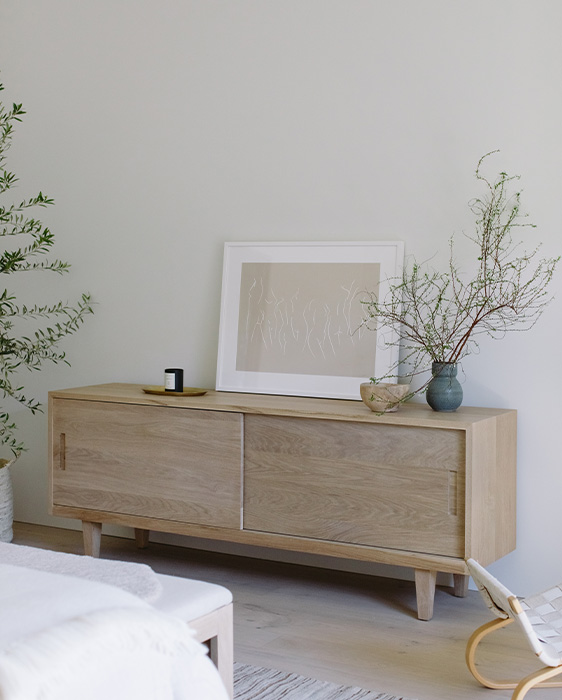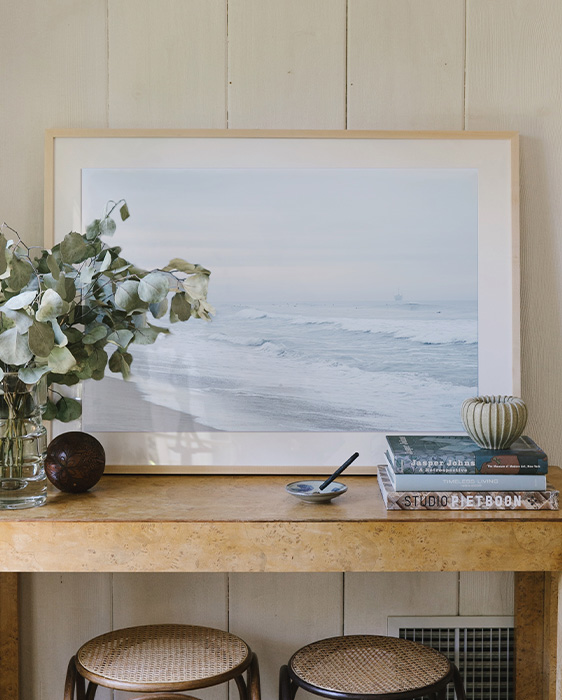 "I like very clean, natural, bright, and organic spaces that feel comfortable and welcoming. For me, my home is where my family is."