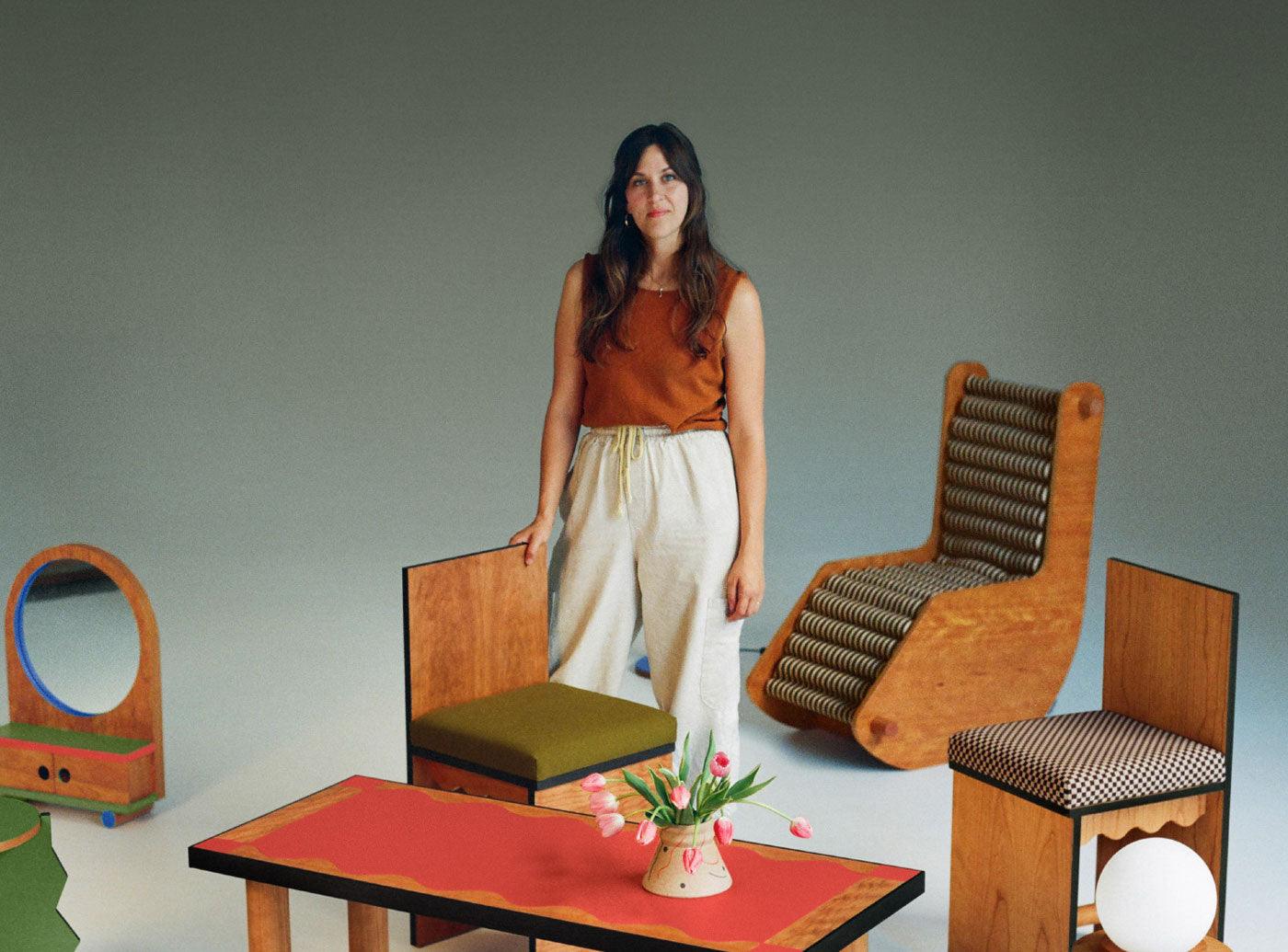 Adi Goodrich | Guest Curator
Adi Goodrich is a Los Angeles-based spatial designer, specializing in commercial interiors, large-scale set design, site-specific art installations, and furniture design. For the last three decades, Adi has studied the rare art of truly looking. Raised in a wood-shop alongside her father, an architectural restorer and antiques dealer, Adi fell in love with materiality and construction and the people who've mastered it at an unusually young age.

She studied painting with the Chicago Imagists at School of the Art Institute of Chicago and La Sorbonne in Paris, and designed window displays for Barneys New York and Anthropologie before embarking on a decade-long career in set design for films and commercials. Her clients include Google, Apple, Lyft, Lavazza, Target, Instagram, Flamingo Estate, Wine & Eggs, Ace Hotel & more.

Above all else, Adi believes that good design has the power to enhance peoples' daily lives. Her obsession with color, materiality and storytelling leads her to build the bright, new worlds for the cities she loves.

Adi lives in Los Angeles and is co-founder of Sing-Sing Studio with her partner, filmmaker, Sean Pecknold.
less
In the Studio
Tappan is pleased to introduce Alyssa Krause, an artist and painter based in Milwaukee, WI. Krause takes familiar images and contorts them into colorful abstract works, creating a way of questi...
Read more