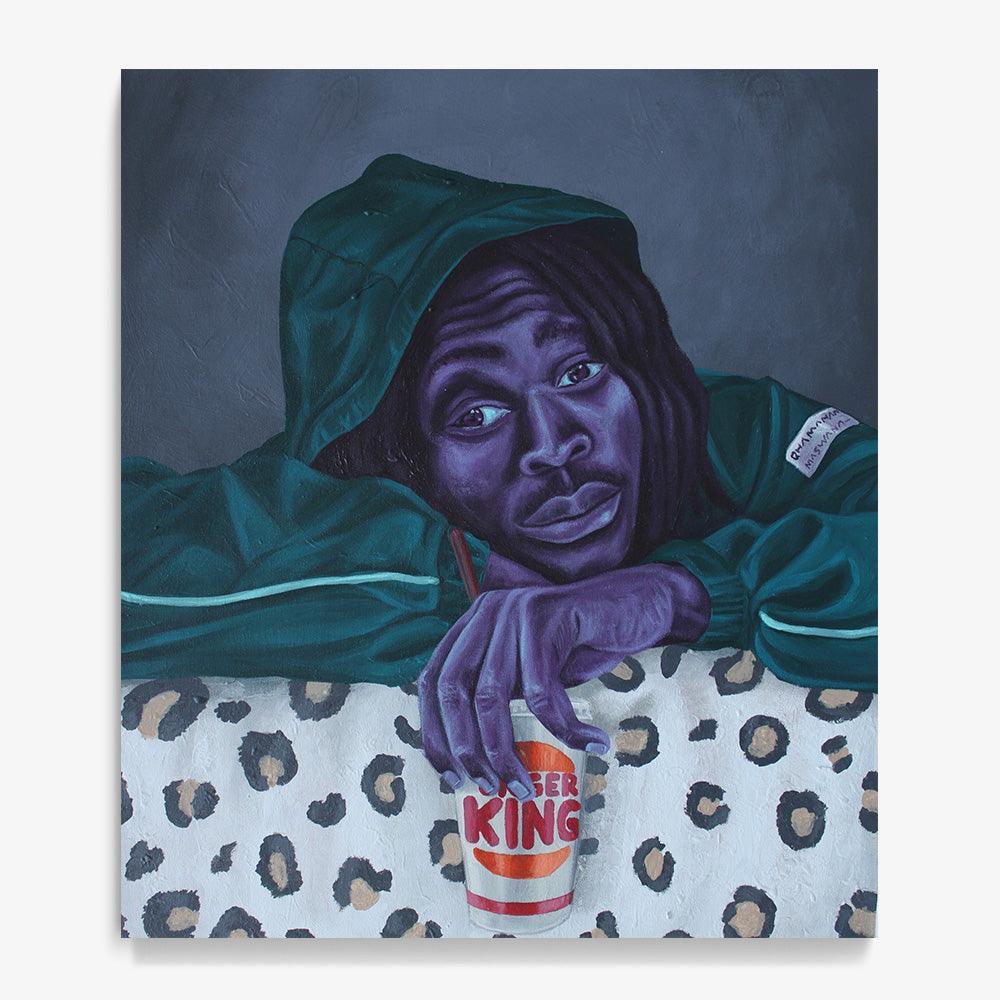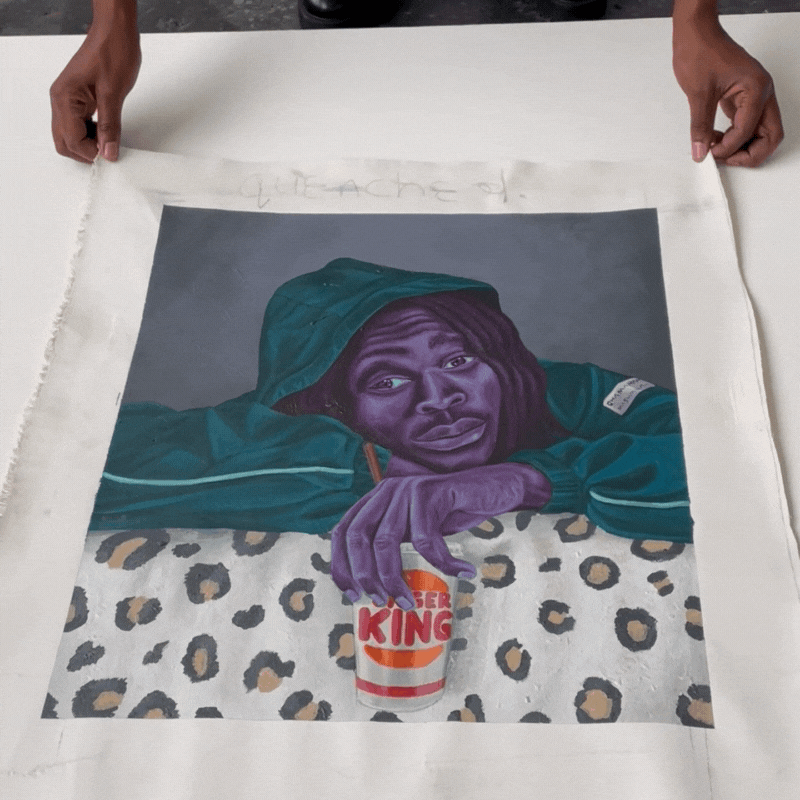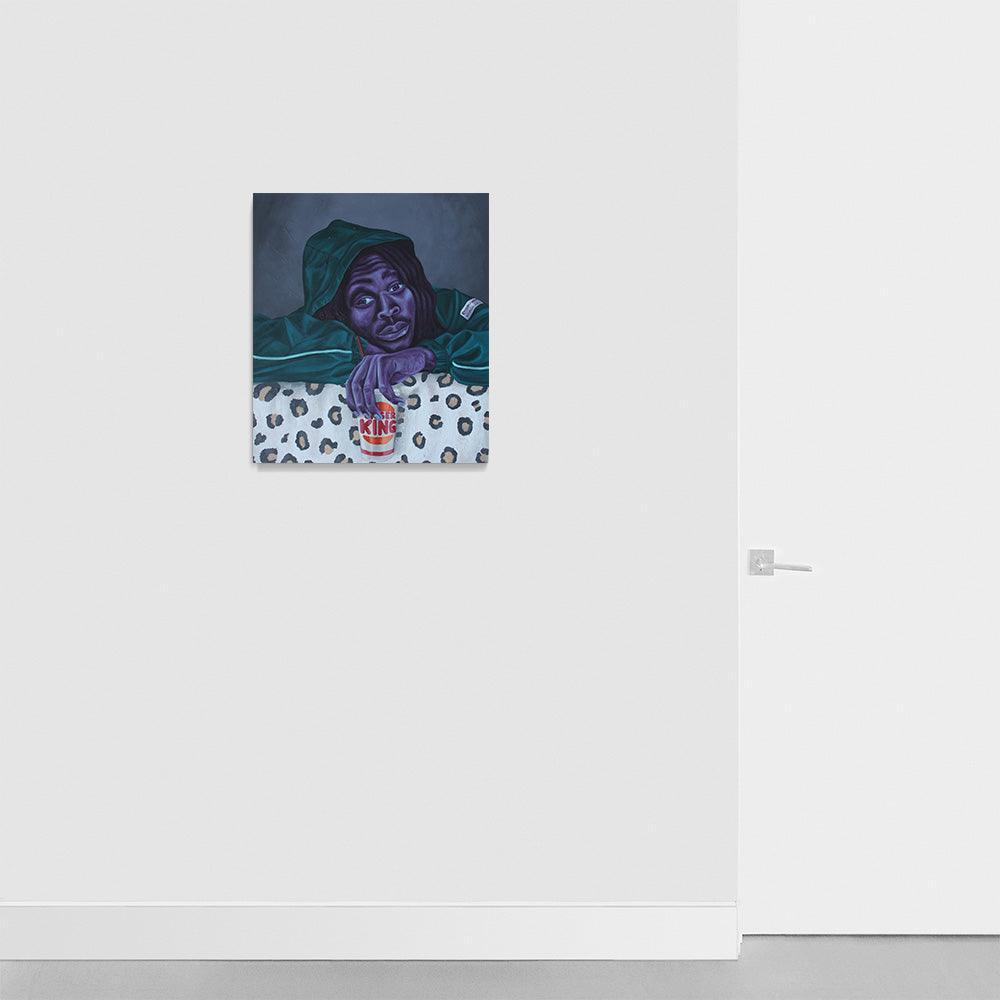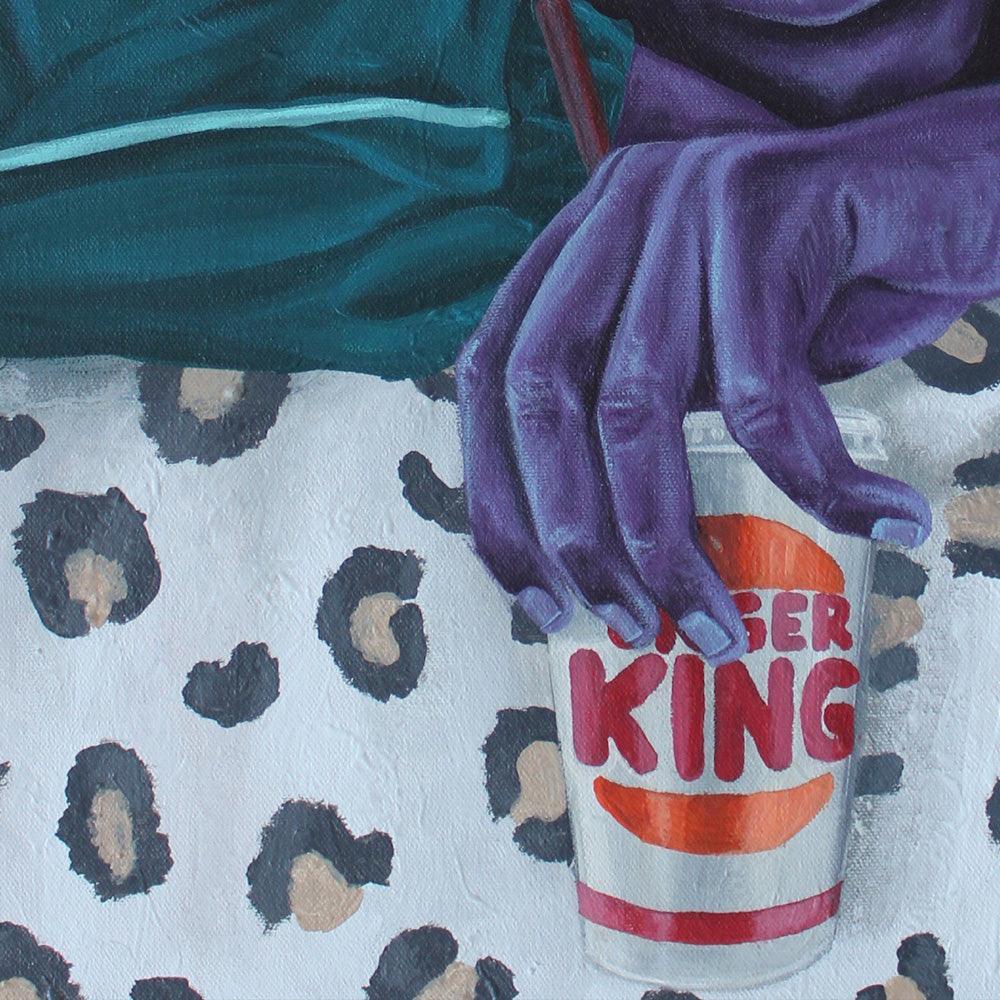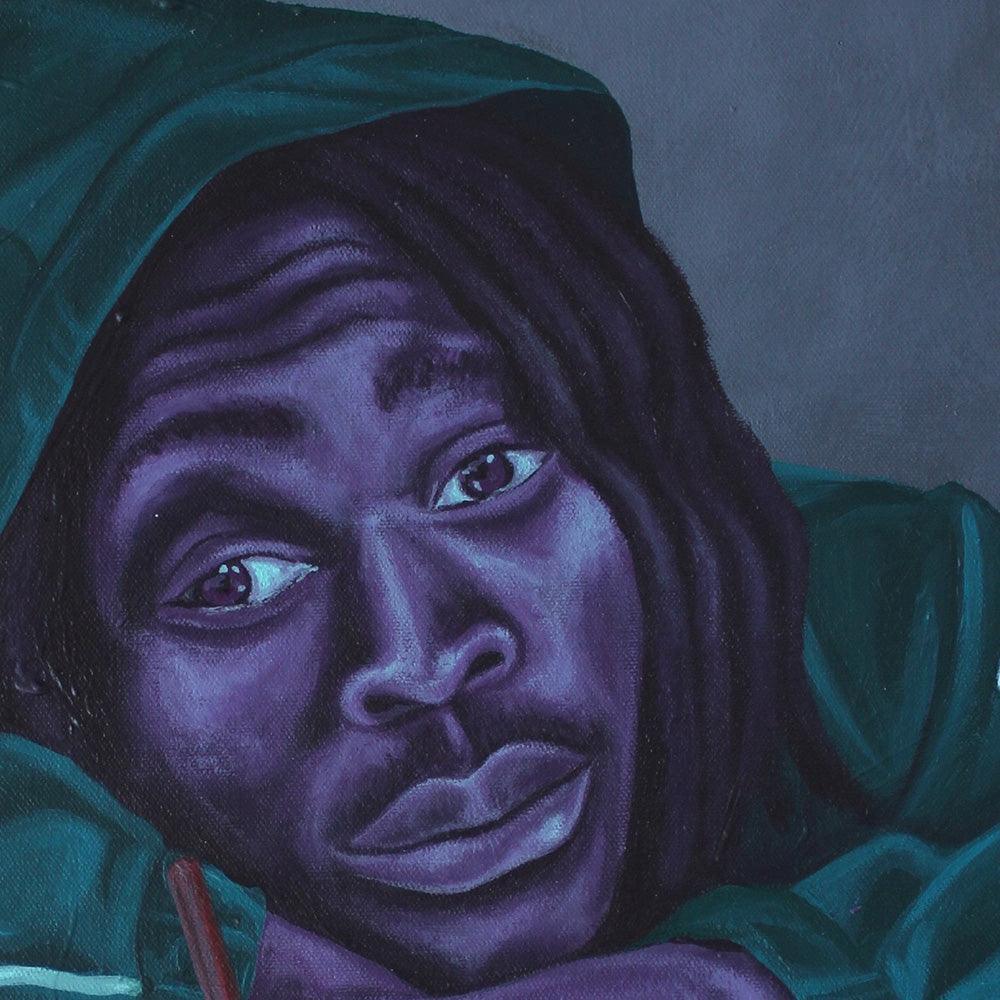 In this new series of intriguing portraits, Qhamanande Maswana compels the viewer to consider the significance in the seemingly mundane: a favorite shirt, snack, or drink, for example. Through the Crown series, Maswana inspires us to pause and question the comfort and ease these objects bring us — the value they infuse into our daily life. The work elegantly elevates objects to the level of what they mean, as signifiers of personality, no matter how insignificant the object may seem.
Size: 22.5 x 19.75 inches
Artwork Information

Year
2023

Materials
Acrylic on Canvas

Authentication


The work comes with a Certification of Authenticity signed by the Co-Founder of Tappan
Dimensions

22.5 x 19.75 inches
"Each portrait is an adventure, exploring the unique character and personal strengths of my subjects. It's not about how they look, it's about who they are."
-Qhamanande Maswana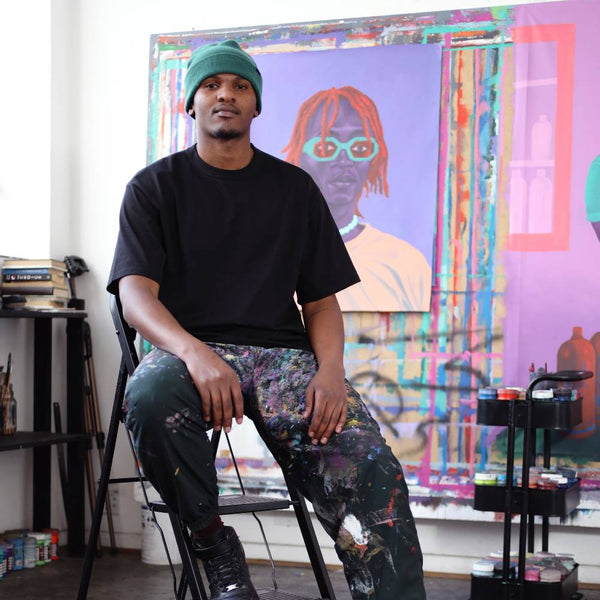 About the Artist
Qhamanande Maswana
South African artist Qhamanande Maswana uses vibrant colors to depict the Extraordinary People he meets on a daily basis effortlessly melding reality and imagination in each portrait. Maswana's artwork has been exhibited at the Nelson Mandela Metropolitan Art Museum, Ann Bryant Art Gallery, Galerie NOKO, and MM Art House.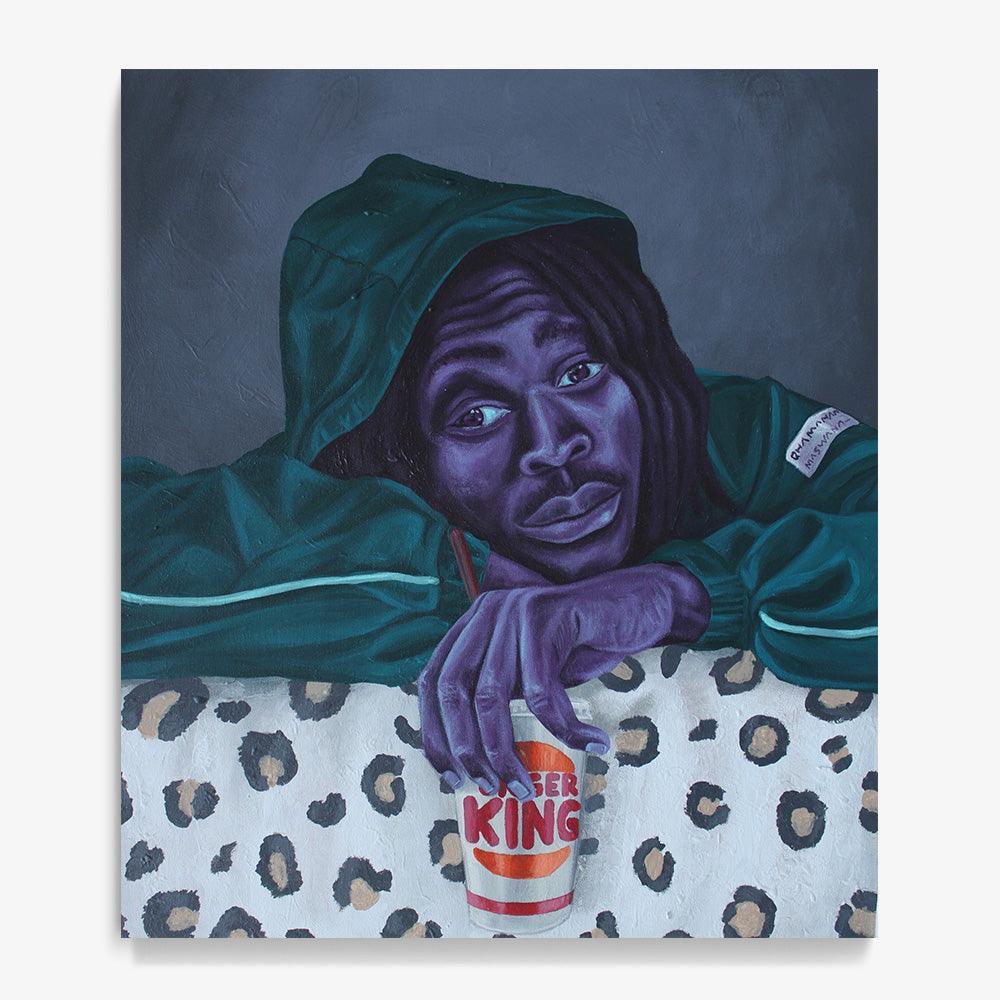 Choose options