Studio Visit
Mike McMullen
Mike McMullen creates work as an Artist, Art Director, and Designer in Los Angeles and has had a lifelong obsession with printed matter and although he's experienced in printmaking and other mediums, he is constantly seeking to unlearn process and reintroduce play into his work. More akin to automatic writing or gestural drawing than it is a planned production, McMullen's work is less concerned with outcomes than honesty.
Q.
Describe your work in three words:
A.
Notes to self.
Q.
What is your creation process like, how are you conceptualizing and thinking about each of these pieces?
A.
It tends to be pretty sporadic and uninhibited. I keep small notes and writings which usually hang around in my head until I decide to pluck one out while in the studio. I save a lot of imagery and dog-ear books. I try to gather things and marinate on them until something becomes interesting, makes sense or makes me laugh.
Q.
Would you say you have a studio philosophy?
A.
I am always going back to Sister Corita Kent's "Art Department Rules". I keep a copy in the studio. They are all applicable but the one I think of most while working is #4.

"CONSIDER EVERYTHING AN EXPERIMENT"
Q.
Regarding your method of making, is it a case of the material or method dictating the idea of the other way around?
A.
Sometimes I feel like the paper itself is as much the "art" as the image I am trying to leave on it. I love to work with found paper or paper that is aged or damaged in some way.
Q.
What's the first thing you do when you begin formulating an idea for a piece?
A.
I start everything with writing. I like to save the mark making for when I am creating, so I dont sketch for these pieces really. I let the writing or message inspire the marks. I try to treat printmaking more like painting.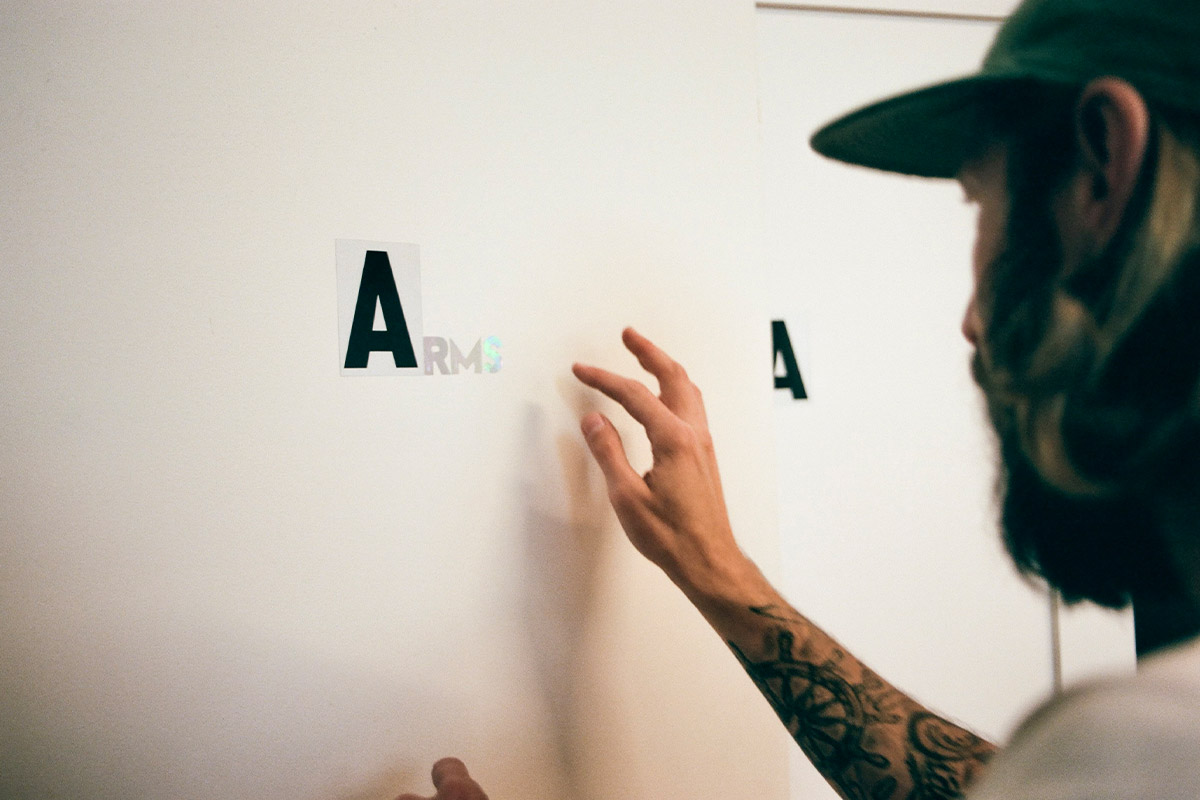 Mike McMullen says:
"My practice is more akin to automatic writing or gestural drawing than it is a planned production, less concerned with outcomes than honesty."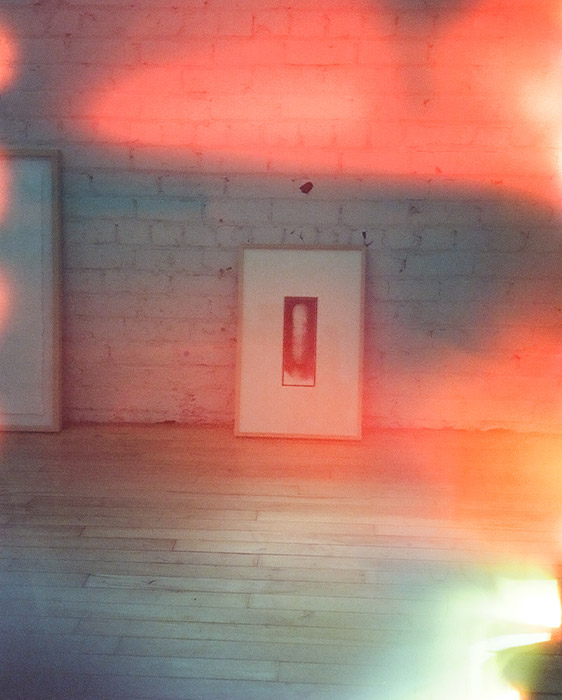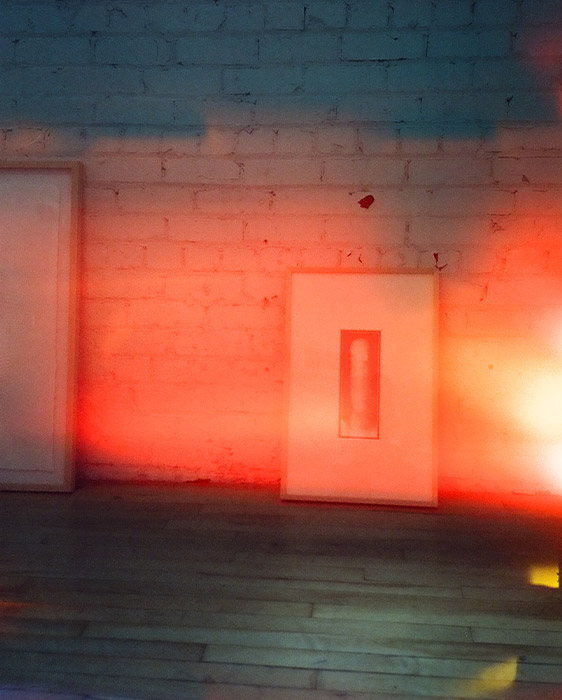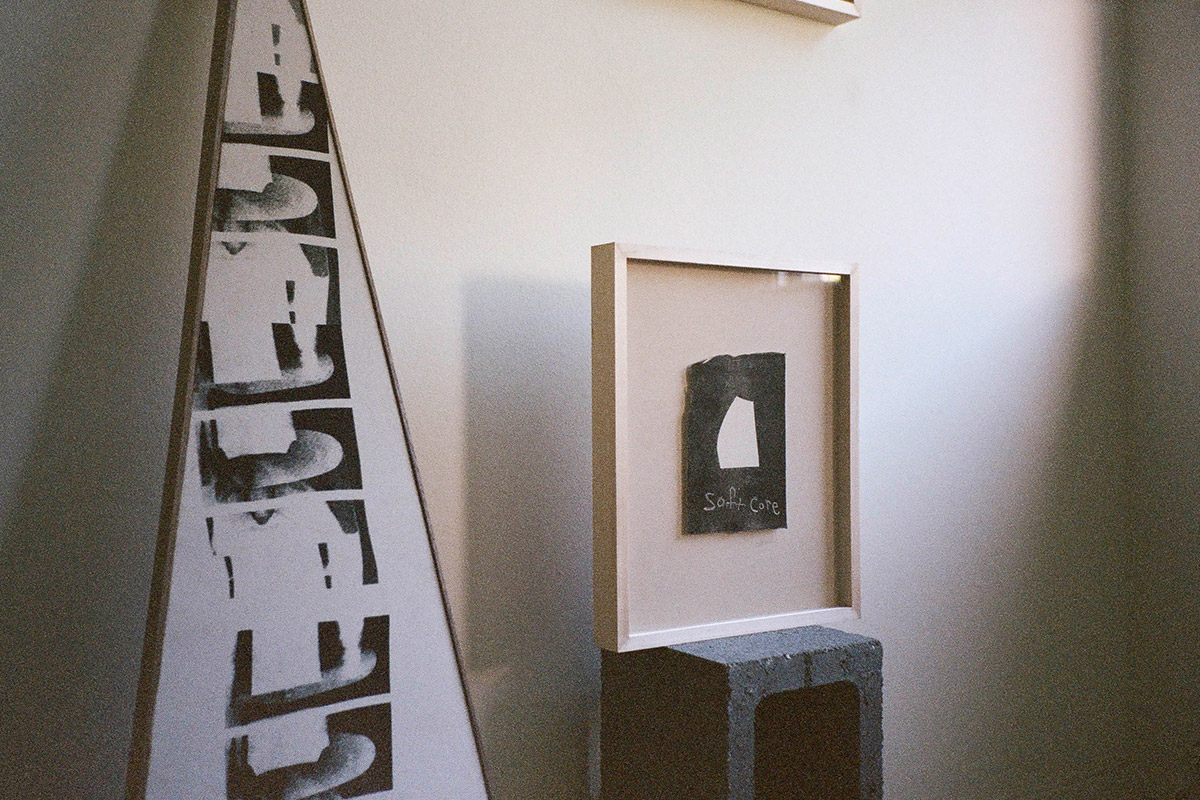 Q.
Tell us about an artist whose career you admire.
A.
Will Walmsley is someone who's work and life I really respect. He was a professor, a printmaker and a true advocate for the medium of printmaking. He is probably my favorite artist by a long shot.
Q.
What was the last gallery show you went to?
A.
The last opening I went to was the SIZED show here in LA. There was some really beautiful work, but I was mostly impressed that they had a seafood tower by the bar with tons of raw oysters, mussels and shrimp. What a decision!
Q.
What is the arts community like in your city? Do you spend your time around other creatives?
A.
I live in Los Angeles. There is literally a gallery across the street from me. The art scene here can be exciting and frustrating all in the same breath. Luckily, I am married to my favorite artist. She helps keep me inspired... and sane.
Q.
If you could travel anywhere to create for a while, where would you go?
A.
My wife and I travel to Cape Cod every year in the off season to get some time away from LA. It's our dream to one day have a little home there to retreat to in the fall to relax and create. The nature there is incredibly healing to be in and the art community is so welcoming. There are other beautiful places in the world that I could name, but the Cape is really special to me now because my wife and her family have made it feel like a home away from home.
Q.
What are your other hobbies?
A.
I have been skating (inline skating NOT skateboarding) for 28 years. I started when I was 12. It's probably the thing that has inspired me the most throughout my life. I think of it like how a dancer might think of dancing. It's a body or movement art for me. It is one of my most sacred forms of self expression and I would not be the same without it.

I also love to play golf. Weird contrast, I know, but golf is really zen and I love to be outside.

Otherwise, I am listening to records and playing with my dog.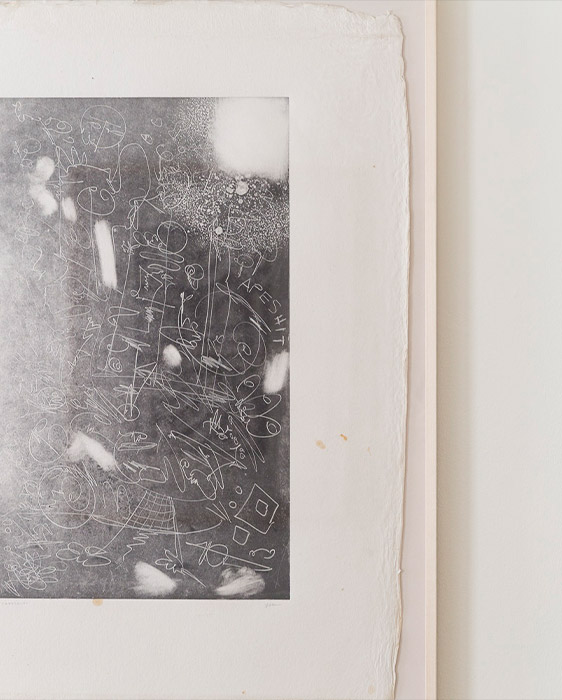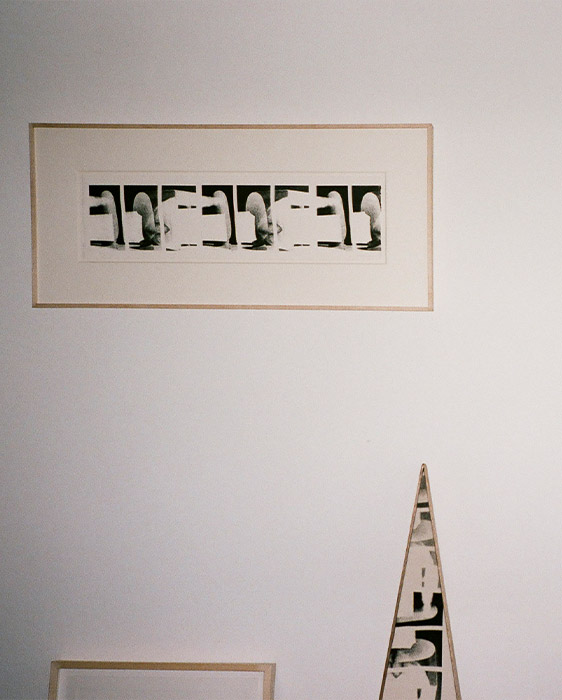 Q.
If you could have a drink with one artist, who would it be?
A.
I randomly had a few drinks with Keanu Reeves once at the old Spaceland in Silverlake. He was really nice and super chill to be around. That was good enough for me.
Q.
What motivates you?
A.
Right now I am highly motivated because I have a baby boy on the way! I'm so excited to be a Dad and share everything I can with him. Also, nothing will get your ass in gear like a pregnant woman.
Q.
Silence or sound while creating? If sound, what?
A.
Sound of course. I listen to pretty heavy music if I am by myself, and it's usually METZ. If i'm not alone I try to read the room and put something on that elevates the mood. Music can really make or break a moment, ya know?
Q.
Tools or mediums you're dying to experiment with?
A.
I studied experimental video in art school and have been lightly dipping my toes back into video the past few years. That whole world still holds my interest. Maybe bronze sculpture again too...
Q.
Best gift you've ever received?
A.
My mom bought me a bike when I was really young, broke and by myself in LA. I rode it everywhere for years and it helped me get my bearings and understand the city from a different perspective. Thanks mom. That bike saved my ass!
Q.
What's the bravest thing you've ever done?
A.
I picked up a dog who had been hit by a car in LA and brought him to a vet. It was devastating because I knew he had died, but I had to try. I love dogs. It absolutely broke my heart but I couldn't let him just stay in the street.
Q.
What is one artist living or dead you feel a great connection to? Someone whose work has inspired your own practice and what you're creating these days?
A.
Will Walmsley aka "The Ding Dong Daddy". My printmaking teacher was colleagues with him and inherited his work and kept it alive through his gallery and workspace in Atlanta, Rolling Stone Press. Walmsley had a series called the "Bad Drawing Series" which I fell in love with the first time I saw it. His day glo, multi-color lithographs are something that can only be truly experienced in person. Look him up!
Q.
What's next?
A.
A baby boy!
New Arrivals
View new works by Mike McMullen