Collector Profile
Natalie Bloomingdale
In her former role as a publicist, Natalie Bloomingdale became a champion for the brands and clients she worked with. In her latest venture as Founder of The SIL, an online shop that features exclusive pieces by emerging designers, she's been able to hone that skill even further, shining a spotlight on fashion that's more mindfully made as opposed to mass produced. And the same can be said about the way she's curated her art collection over the years. The Texas native recently let us into her Bel-Air home, which features an eclectic mix of work from global artisans and up-and-comers alike — all of which share the common thread of connecting with Bloomingdale on a deeper level — to discuss the piece that first sparked her interest in collecting and why she never "shops" for art.
Q.
Tell us a little about yourself... Where do you live and what makes it a home to you?
A.
I live in the Bel-Air neighborhood of Los Angeles. What makes it a home to me? Window treatments!
Q.
Tell us about The SIL.
A.
The SIL is a site of exclusives, meaning the pieces found on the site are not shoppable anywhere else on the internet. It is also a bit of a little tribe: The models are all dear friends of mine, and my pups always make a cameo. My web designer hails from my small hometown in Texas!
Q.
Where do you draw inspiration from in this new chapter?
A.
The female designers we feature on The SIL have such talent and passion; I am inspired by their creativity and courage. My former role as a publicist centered around telling a brand's story and hopefully broadening their cheerleader circle. I see The SIL as an extension of that goal in a way.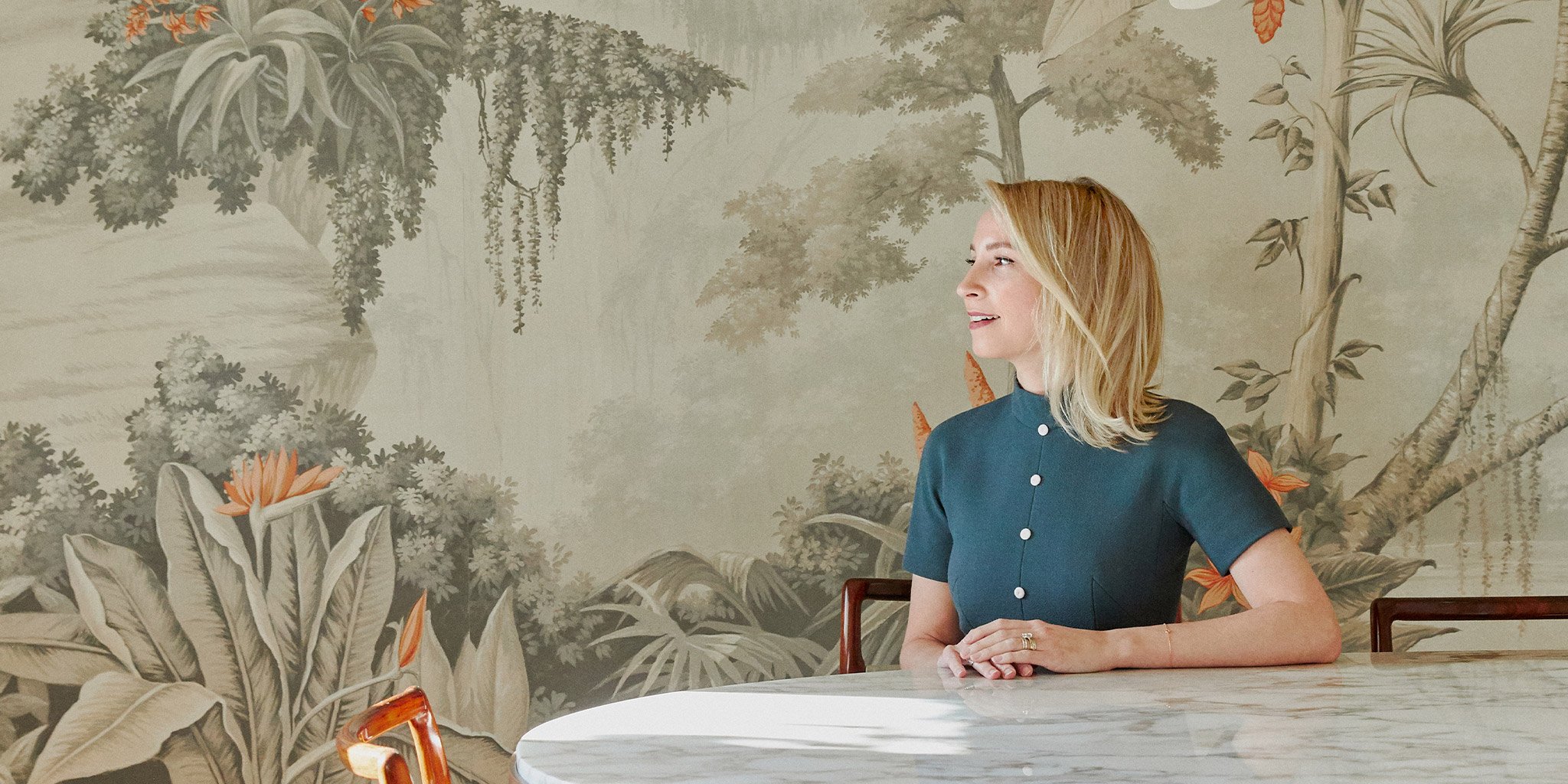 Natalie Bloomingdale says
"MY APPROACH TO SHOPPING FOR FASHION IS SIMILAR IN HOW I RESPOND TO ART: I PREFER TO FEEL A CONNECTION WITH THE PIECE. I GRAVITATE TOWARD THE HARD-TO-FIND — AND NEVER MASS PRODUCED. WHEN I LIKE SOMETHING, IT'S GAME OVER."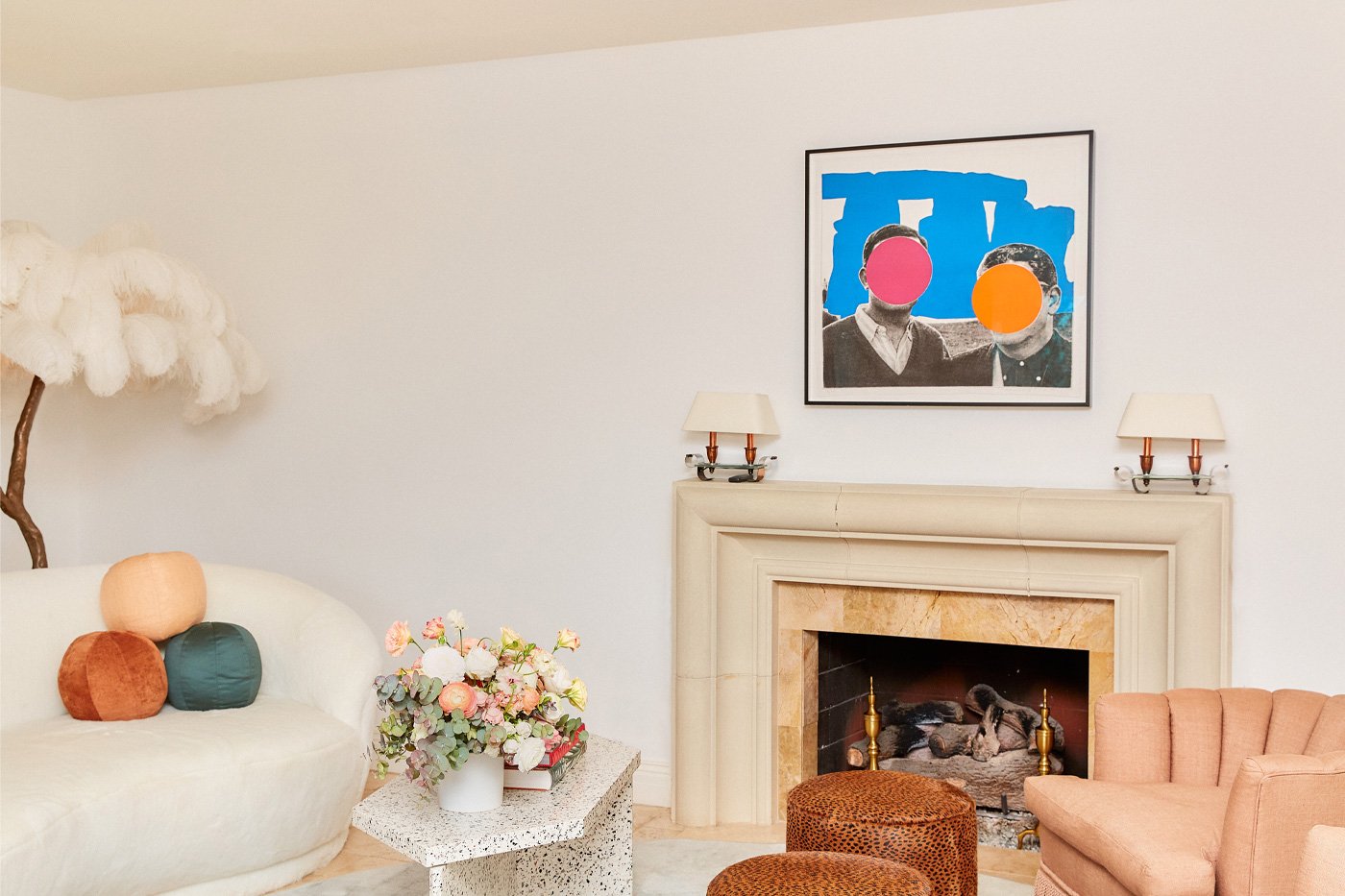 Q.
How would you describe your personal style?
A.
My approach to shopping for fashion is similar in how I respond to art: I prefer to feel a connection with the piece. I gravitate toward the hard-to-find — and never mass produced. When I like something, it's game over. Same with art!
Q.
What are some of the most sentimental or meaningful pieces in your collection?
A.
They all have a meaning in some way. I don't "shop" for art, it's more that I happen upon pieces that really speak to me. That said, my sister-in-law had a photograph of our ranch brand framed as a Christmas gift to me. The Texas sky was so blue and the rustic brand against it made it look so modern. I adore it and was so touched by it.
Q.
Favorite museum or creative space for inspiration?
A.
People inspire me!
Q.
What was the first piece you fell in love with?
A.
I remember walking to class on the University of Texas campus and for some reason was completely taken by a very warped and colorful abstraction of Marilyn Monroe by a street painter. I still have it!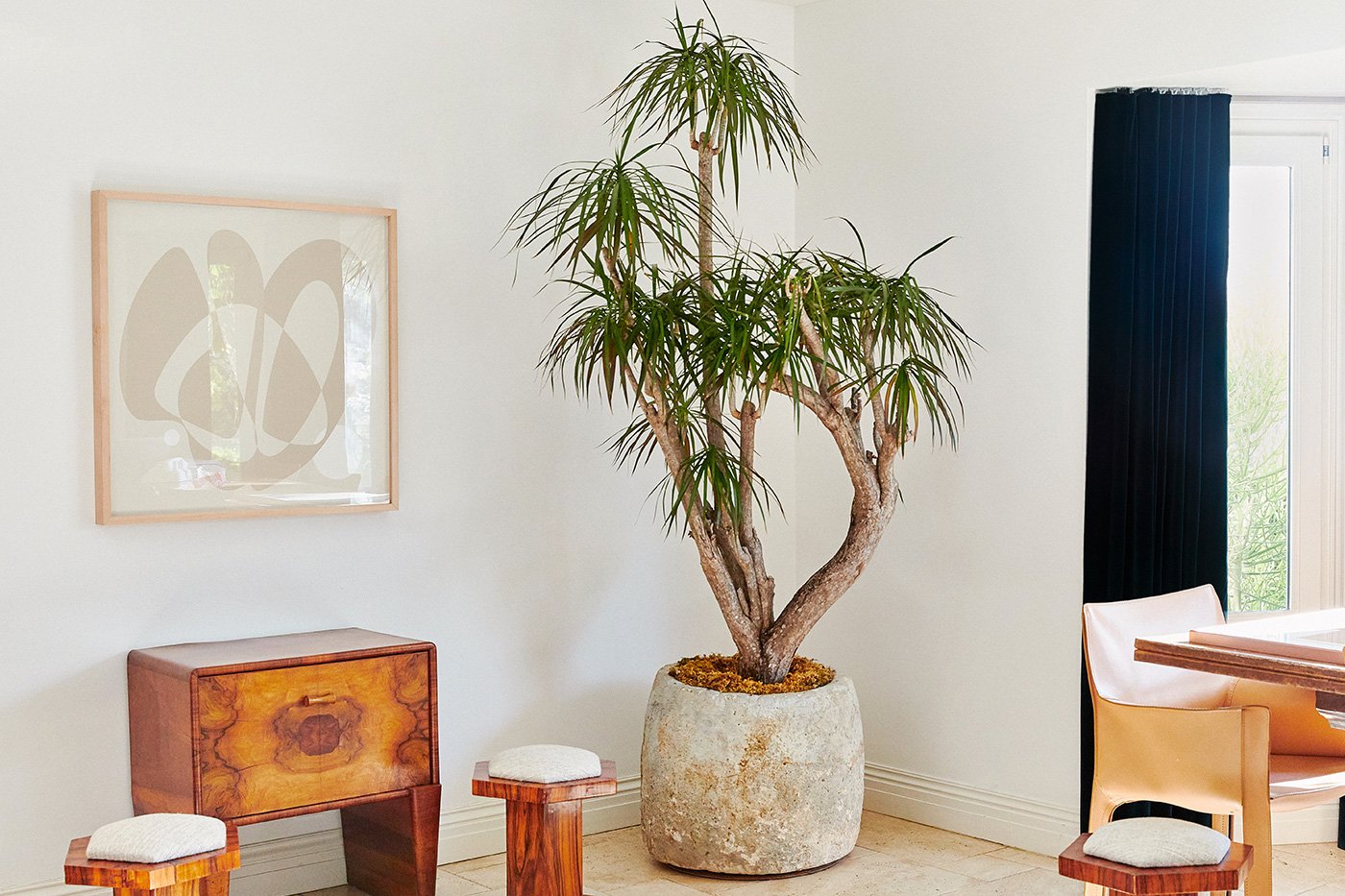 Q.
For new collectors, do you have any advice you wish to impart?
A.
Buy for the connection: If it moves you, buy it.
Q.
Who are some of your all-time favorite artists?
A.
Local artisans have my admiration! Finding people who use ancestral knowledge to express their cultural beliefs through their craft are what make travel fun for me.
Q.
What inspires you to work with emerging designers and creatives in particular?
A.
I wanted to create a departure from the influencer-driven mindset of the industry. These emerging creatives have a story to tell, and I wanted to provide a platform — a platform that is less about affiliate marketing and more about the quality and the story.