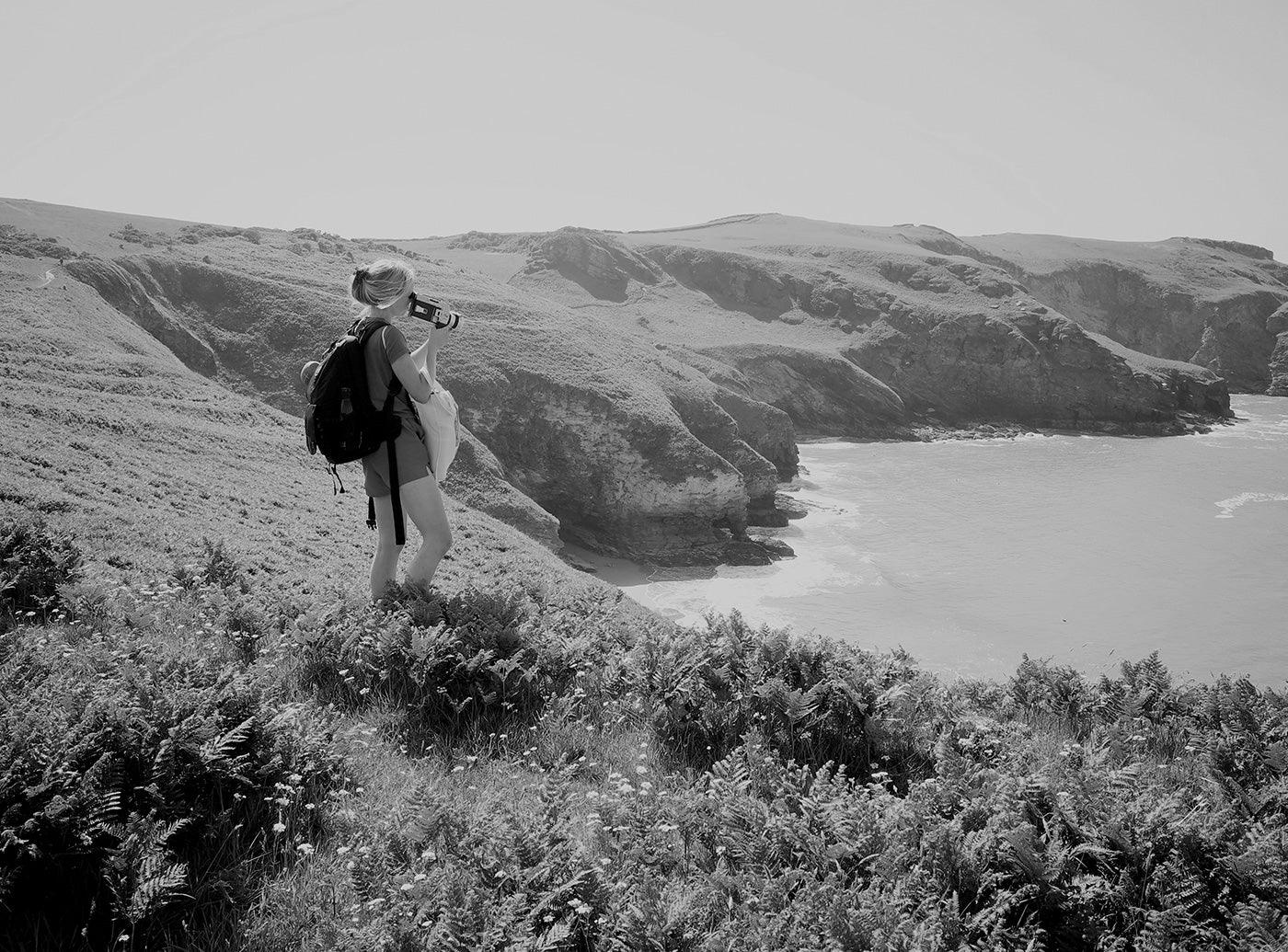 In the Studio | Katie Burdon
Katie Burdon is a London-based photographer who creates from a deeper sense of self. That self is fascinated by the the mystical, surreal and romantic moments of life. Her work contains movement, connection and saturated nature scapes that transport the viewer through an almost cinematic effect. She's been featured in Vogue Italia, British Journal of Photography, Wonderland and Rollacoaster among other publications.
TAPPAN
Tell us about yourself and how you came to be an artist.
KATIE BURDON
I think people turn to art to learn about their reality and those around them. I found a lot of solace in creating worlds and characters that now looking back, were my idols and totems for a utopia I pined for. I wanted to create images of women that were all encompassing; vulnerable and strong, outspoken and subtle, evocative and logical. I was never really interested in truth; fantasy, tales and myths gave me a form of escapism that allowed me freedom.
TAPPAN
What is your creative process?
KATIE BURDON
When an idea pops into my head it comes in the form of feels like a treasure chest that I have only caught a glimpse of in soil. I then have to spend some time digging directly to it, which comes in the form of writing until I have transcribed my brain. I find sketching compositions helpful too and if the project is more constructed, I will go full OCD and symbol the sketches with colours I want to use. But I think it's important to be able to visualise an idea but not as a concrete image, it needs to be relatively fluid so that when you come to do it you can be responsive and spontaneous. Then I dig around it, gathering and researching this idea in as many mediums as possible; stories, films, paintings, poems, installations, photographs, theories! I often find research the most captivating part of my process and I can get stuck here for a while. Then I find magic people to collaborate with; set designers, stylists, muses. Sometimes actually taking the photos can be my least favourite part of the process. When an idea is constructed, there is pressure and I don't find it enjoyable until I am finally with the images, alone, and I can re-construct the concept because quite often you never manage to create quite what you were after in the first place - there is something in that moment that is incredibly elating. When I am just out exploring with my camera with no preconceptions about what I will create, that is when I am the happiest.
TAPPAN
Describe your work in three words.
KATIE BURDON
Unfledged, raw, symbolic
TAPPAN
What draws you to photography?
KATIE BURDON
I love that photography is the biggest fabrication in the art world, an oscillation between reality and non reality. It's using the base ingredients from everyone's reality and then jumbling it all up with your own emotions and senses to create this alchemy of perspectives that is so far from truth. Each photograph contains its own unique dimension. In essence the process is this eternal question "these are things you and I both see, this is how I see them, do you see them the same?". I don't think we consciously ask ourselves this when we create photographs, and although the consequence of a photograph is never truth, I think it's intentions is the closest I will ever get to truth.
Katie Burdon says:
"I think people turn to art to learn about their reality and those around them. I found a lot of solace in creating worlds and characters that now looking back, were my idols and totems for a utopia I pined for."
TAPPAN
Where do you draw inspiration from?
KATIE BURDON
The beauties and horrors and absurdities of everything around me. It can be as simple as the way the plants all grow with such respect for each other in cornish hedges or a pondering of a friend or the metaphysical attributes I feel in mighty landscapes. In retrospect I am always drawing inspiration from how bodies interact with and make sense of their surroundings.
TAPPAN
When do you make your best work?
KATIE BURDON
When I am attuned with myself, my loves and my surroundings. When the brain feels curious, naive and ambitious - when I am learning, absorbing and wanting to say something. Then when I relieve the pressure that what I want to say needs to have any significance; a perspective adjusting, remembering that I am a small insignificant spec in this mighty existence - then I become fearless, and that is when I create things that I am truly proud of.
TAPPAN
What influence does modern culture have on your work?
KATIE BURDON
The biggest part of modern culture for me is technology. I find my relationship with it very paradoxical. At the heart of my work I am trying to escape it and connect back into the true rhythms of life: nature. But every single part of my work relies on technology; my second eye and side-kick is a camera - a machine! It has become an extension of my flesh and mind. I pine for a world pre-industrialisation, but I would be so lost in it - a relationship that is so beautifully confusing!
TAPPAN
What is your relationship with social media?
KATIE BURDON
I hate how much I love it and love how much I hate it.
TAPPAN
What influence does living in London have on your work?
KATIE BURDON
It gives me drive, perspective, opportunity.
TAPPAN
What messages or emotions do you hope to convey to your audience?
KATIE BURDON
"Hey guys I kind of have no idea what I am doing but I really really love it and I don't mind if you love it or hate it as long as you feel something!"
TAPPAN
Who are some contemporaries or figures in art history who have influenced you?
KATIE BURDON
For emotions and colour palette, always Francis Bacon. Braveness and gusto: Tracy Emin and Sarah Lucas. Escapism and sorcery: Leonora Carringtona and Dorothea Tanning.
TAPPAN
Are there any quotes or mantras that you particularly connect with?
KATIE BURDON
"In the thought I am part of the whole, I am content with all that comes to pass"
TAPPAN
What do you listen to when creating?
KATIE BURDON
Music is a big mood mediator for me. When I am taking photos I like it to be bubbly, upbeat and funky - you can never go wrong with Diana Ross or Roy Ayers. When I am doing something repetitive like scanning or retouching, Aphex Twin or Daft Punk. Anything around these processes, like printing and production (zzzzz but this is a big part of it), are carried through by fun stuff like Talking Heads or slinky stuff like Latin Jazz. There are so many steps in creating a photograph, each with its own rhythms and paces, creating your own mini score is all part of the pleasure.
TAPPAN
What makes you laugh?
KATIE BURDON
Awkwardness
TAPPAN
What makes you nervous?
KATIE BURDON
Awkwardness
TAPPAN
What makes you excited about the future?
KATIE BURDON
Its unpredictability!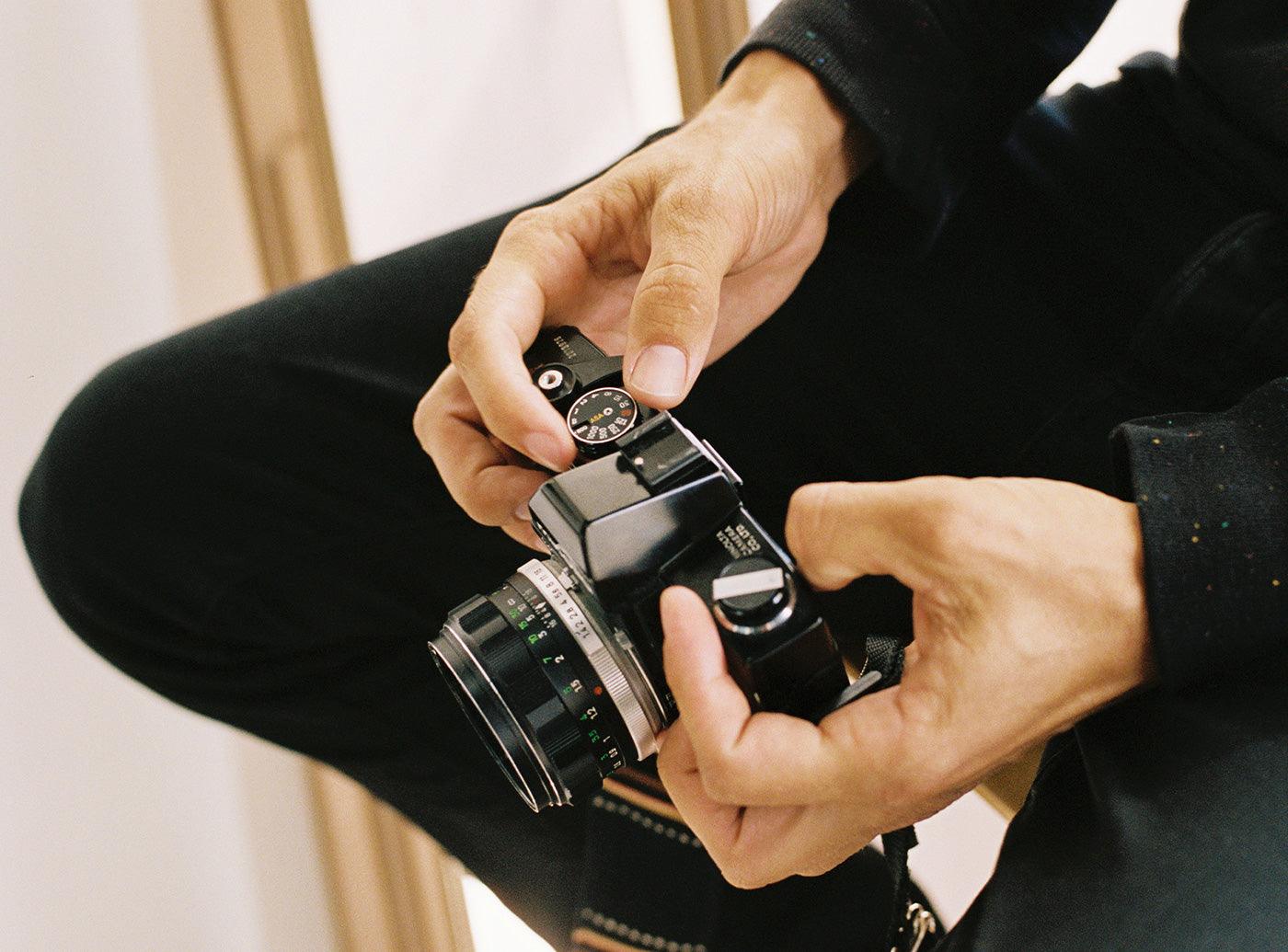 In the Studio
As we welcome Neil Kryszak to the Tappan family, we spent some time exploring his artistic practice in his Los Angeles studio. The Brooklyn-born, LA-based photographer first drew us in with his...
Read more