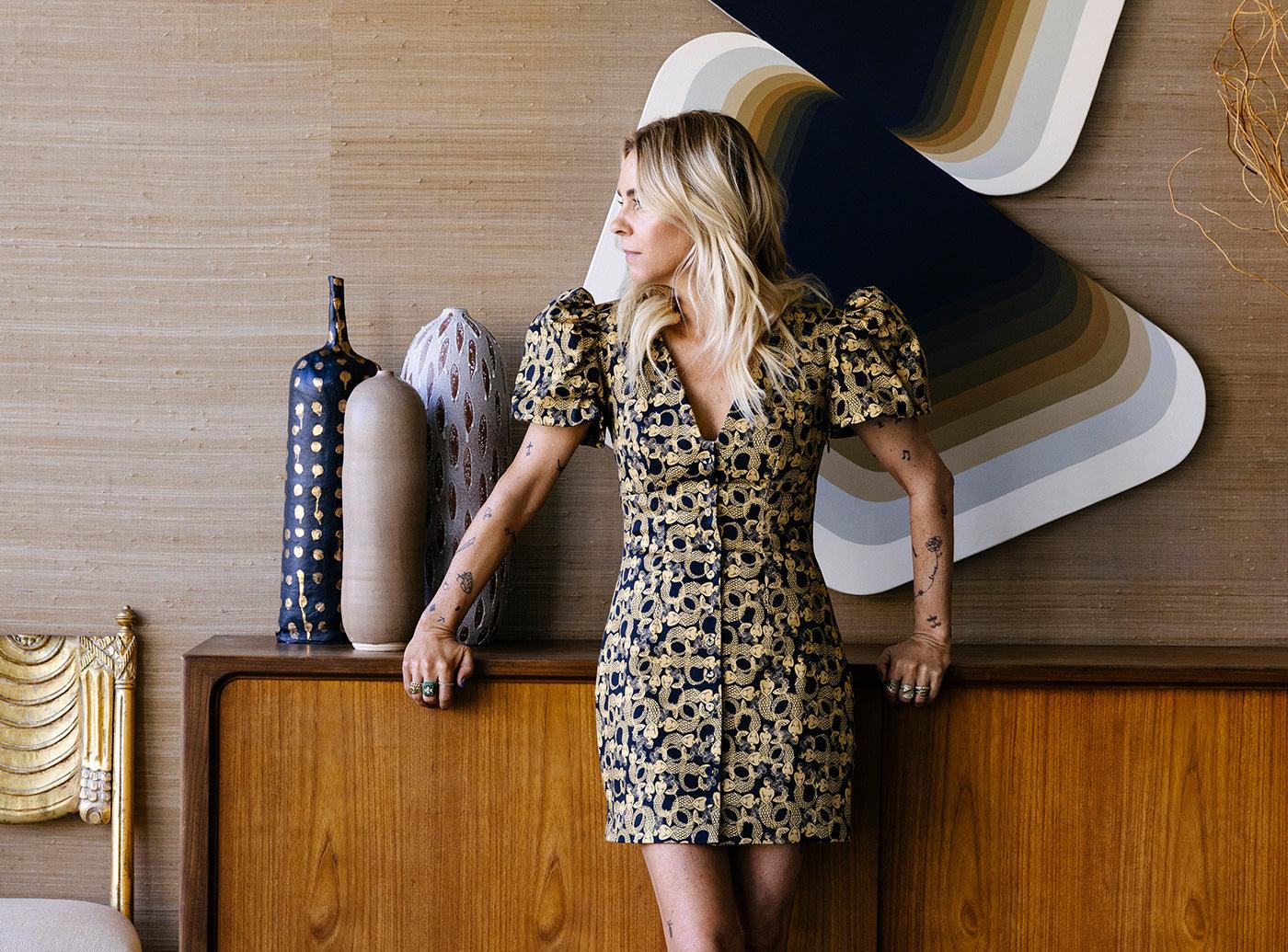 Tamara Honey | Collector Profile
Growing up in Canada, and with a background in fashion, Tamara founded her eponymous interiors firm over a decade ago. With design studios in Montecito and Pasadena, she collaborates with her female design collective on private residential properties, including celebrity homes as well as restaurants and hotels. She has the unique ability to create bespoke environments that reflect her clients in their unique surroundings. Her work has been featured in numerous national and international publications.

House Of Honey is a female collective of interior designers born out of a desire to create meaningful experiences.

Founder and Creative Director, Tamara Honey has always had a desire to create moments of escape by cultivating and curating a sense of joy and confidence that reflects the people in her life and how they live.

House Of Honey creates environments that evoke emotion.
House Of Honey works on the principle that collaboration between our designers, makers and our clients-is the key to creation.
Every project begins with a story, inspired by our clients – how they live, what they love and why they want what they want.

We are a team of women supporting women and this lens opens endless possibilities.

Photo credit: Jessica Sample
"Being able to support someone from the beginning and watch their art evolve always feels like a gift. I love watching ideas evolve and be able to support the next generation of thought leaders in this space."
What were your earlier memories of design and aesthetic?
I honestly can't remember a time when I didn't feel moved by art. As a child, I remember being delighted by images from storybooks and magazines. I was fascinated by the ability art has to transform and define a space; to inspire the landscape of the imagination. As a teen, I loved treasure hunting, and found a beautiful still life painting at a flea market, which marked the beginning of my experience as a collector.
What are some of the most meaningful pieces in your collection?
I received a beautiful ceramic piece by Bjorn Wiinblad for Rosenthal as a wedding gift from my father-in-law. I found the detail and intricacy breathtaking and am now always on the hunt for Wiinblad's work. Each piece reminds me of that special day with the love of my life and the deep connection I am lucky to have with my family.
What was the first work of art you fell in love with?
My love affair with art has been constant, and if I must, I declare my first real art love as the Bjorn Wiinblad ceramic piece, gifted by my father-in-law.
How has the sentimentality of your collection evolved over time?
The art in my collection has always been a mix of personally selected pieces and gifted pieces from friends, who sometimes happen to be artists. Every piece tells multiple stories; the story of how the piece came into my life, and the many stories that the art evokes.
What is the most recent piece of art you added to your collection and why?
Arik Levy's Facet Pattern sculpture is my newest addition. From abstract sculptures to functional furniture pieces, Levy's work is so fun. I love how he pushes boundaries and challenges traditional notions of what constitutes "art". I think this willingness to challenge the status quo makes his work so impactful.
Is there a particular type of art you collect?
I feel a strong affinity for female portraiture. I love how it explores and celebrates beauty and the feminine role in society, and how artists stretch and contort the creative container to express their vision.
What or who has influenced you as a collector?
The art of emerging female artists is important to me. They bring fresh perspectives, new ideas and represent a future of inclusion to the art world, fostering a greater sense of community.
Who are some of your all-time favorite artists?
In no particular order: John Currin, Margaret Keane, Cy Twombly, Julie Blackman, Fornasetti, Erwin Olaf, Claud and Francois Lalanne, Mark Ryden, Marion Peck, Yoshimoto Nara.
Where and when do you feel the most creative?
I love working at home, surrounded by the people I love.
Where do you draw inspiration from?
Experiences. Travel. And SO many museums and small galleries. Meeting young artists at The Havana Biennial was a highlight. I also love The Hauser & Wirth galleries around the world.
How do you go about finding new pieces to expand your personal art collection?
I allow my instinct to guide me.
What inspires you to collect the work of emerging artists?
I collect art that sparks my experience as a creative. When that work comes from an emerging artist, I am more compelled to share it in hopes of building opportunities within the art community for emerging artists to showcase their work and receive recognition.
For new collectors, do you have any advice you wish to impart?
Art isn't necessarily defined by trend or price. Just start and don't overthink it.
Do you have a collecting ethos or philosophy that you want to share?
Buy what you are drawn to regardless of the pedigree. Also start collecting early. I started buying what I loved and could afford at flea markets when I was young. It is thrilling to watch my kids, now 18 and 21, build their own collections. I gift them each a piece every birthday to encourage their collections.
Describe your collection in three words.
Playful. Haunting. Essential.
"For me, this piece touches on the joy of youth, the pleasure and comfort of anonymity and the freedom to be one's self."
On The Heidis' Edelweiss I
"The colors, tones and movement in this triptych are soothing, contemplative, and playful. I can see them immediately warming a space, and know exactly which wall I want to display them on in my studio."
On The Heidis' Foraine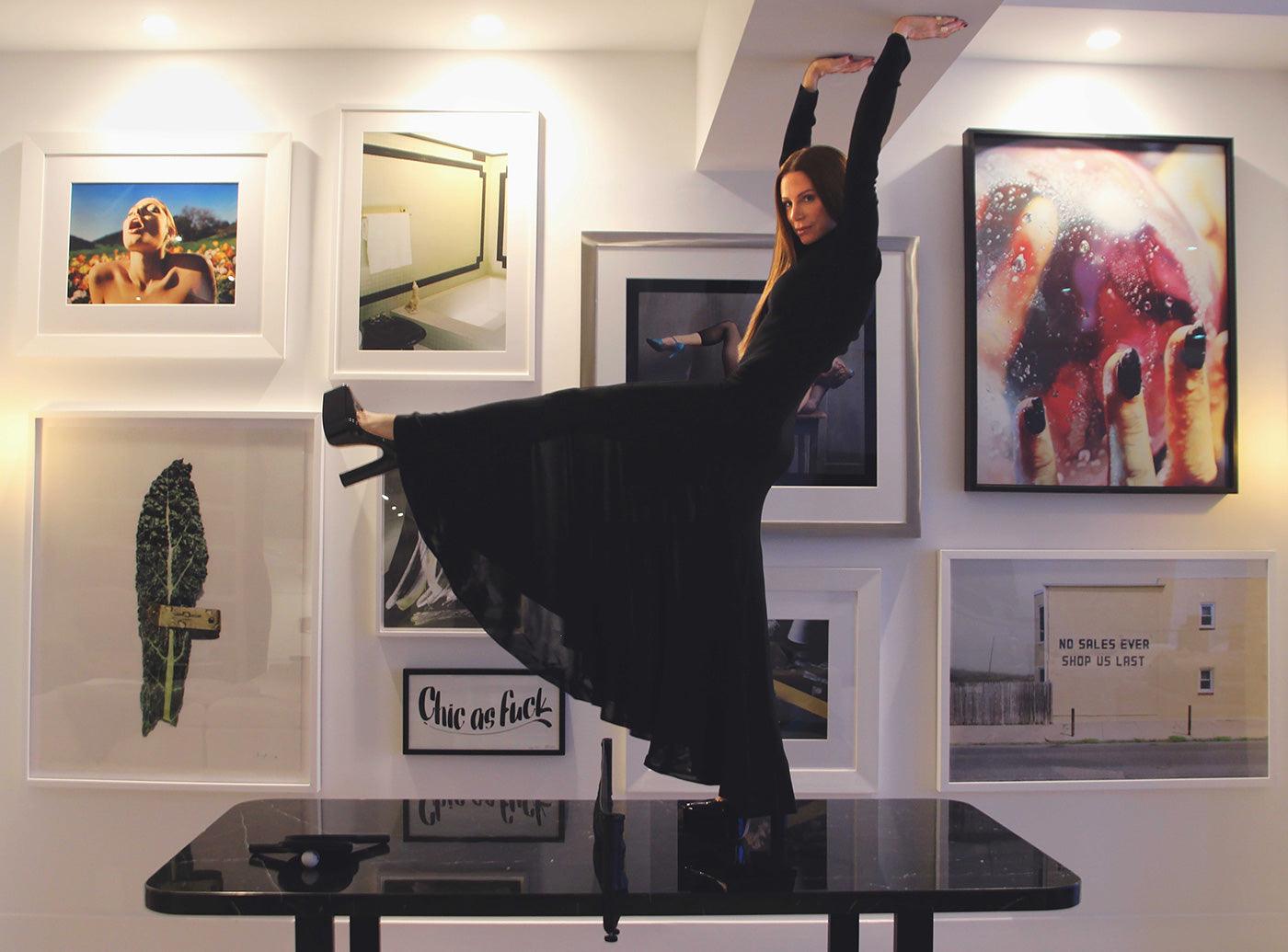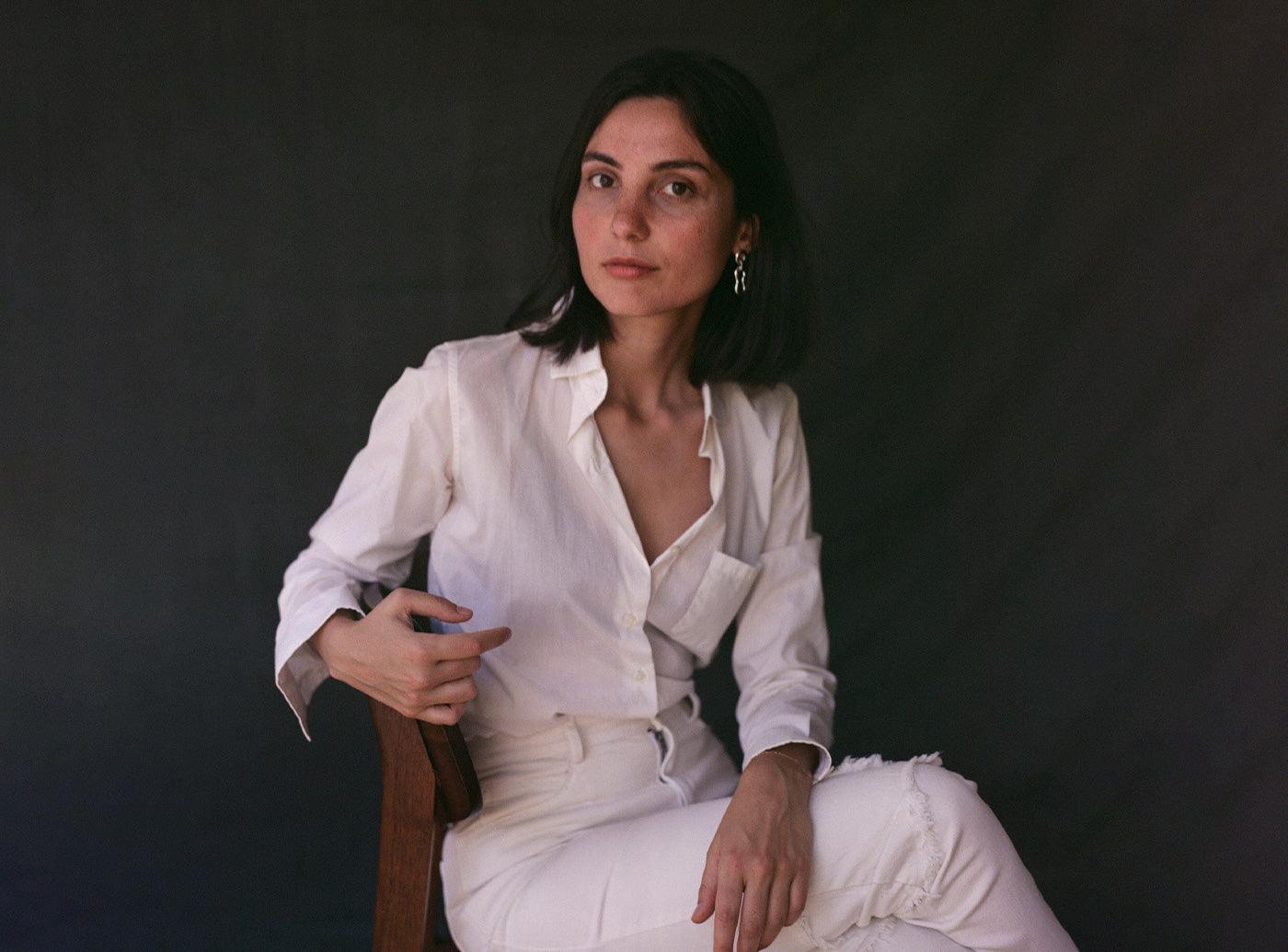 Profiles
Patagonian-born Lula Galeano is the head of Studio Galeón: a practice that combines architecture, interior, product, and experiential design. She uses those creative instincts on clients like A...
Read more