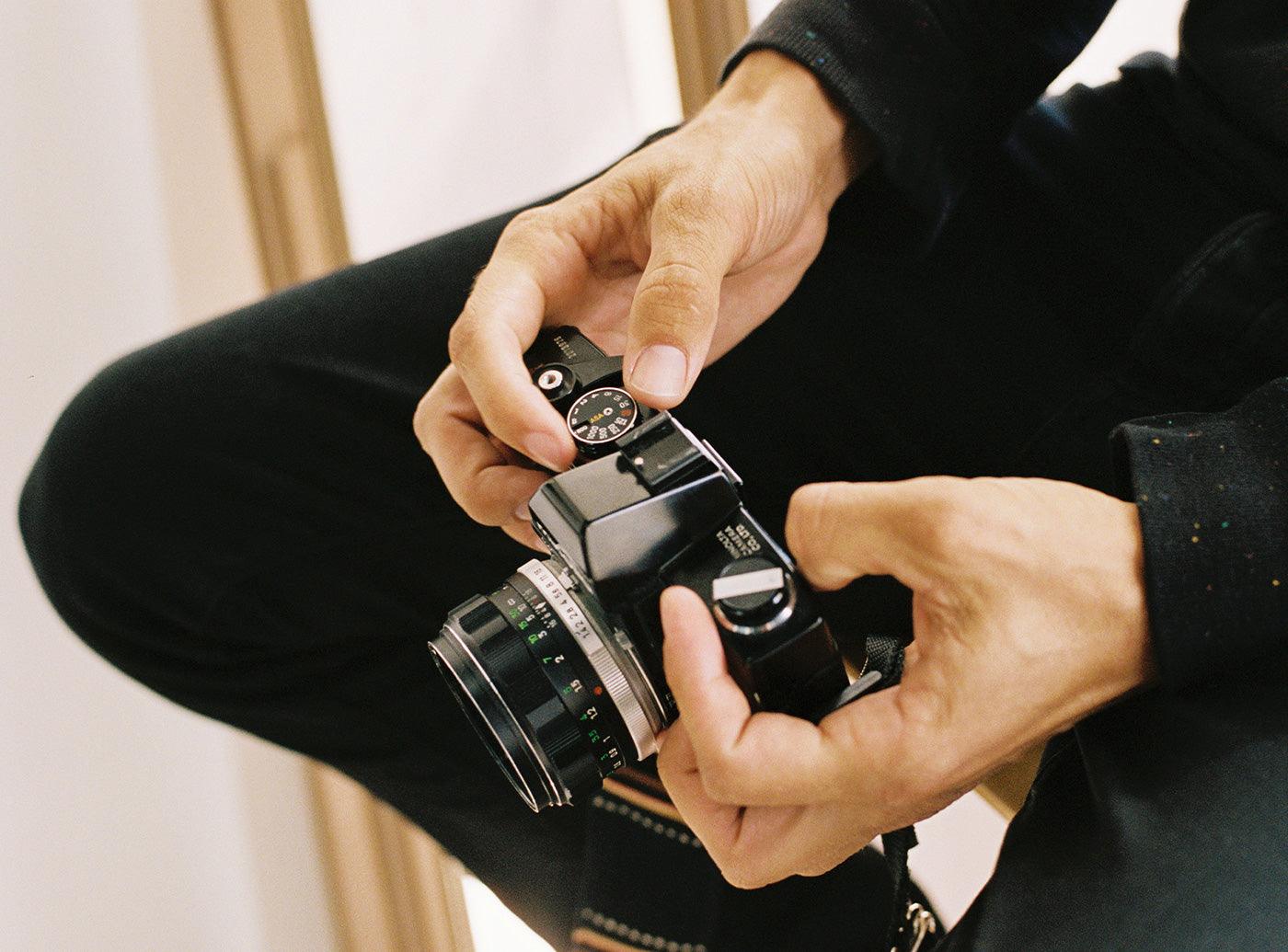 In the Studio | Neil Kryszak
As we welcome Neil Kryszak to the Tappan family, we spent some time exploring his artistic practice in his Los Angeles studio. The Brooklyn-born, LA-based photographer first drew us in with his cinematic landscapes that veer on the side of surreal dreams. His photography is graphic and vivid, with an air of mystery that goes beyond his subjects. Intentionally remaining anonymous is Kryszak's preference, letting the work gain strength from it. In an era of oversharing and maximum exposure, it makes sense why his works would resonate with many.
TAPPAN
Tell us about yourself and how you came to be an artist...
NEIL KRYSZAK
I grew up in New York in a very creative environment. My father is a film composer, multi-instrumentalist, and an abstract painter. My mom was very into photography and writing so I had significant exposure to a variety of music, art and film. I've had a tunnel vision since a young age in regards to exploring several genres of music, filmmaking, writing, and painting. I spent over a decade practicing and exploring rhythm, synthesis and music production in New York while also working many unrelated, physically and emotionally draining jobs. I eventually moved to Los Angeles in 2013 where I started focusing more and more on visual art and photography.
TAPPAN
What is your creative process?
NEIL KRYSZAK
I generally follow my imagination, which leads me to exciting discoveries that I represent in the images. I have this constant feeling that ideas are trying to escape from my subconscious, so I try to catch and guide as many of those as possible without being overly conscious. After taking photos, I become more aware of presenting environments that are as reflective as possible of that feeling of exploring, of uncertainty and the subconscious. This happens in stages, beginning with capturing then revisiting the images to bring out the feeling that I'm trying to express to light. I use many different tools...cameras, light, and color sources as well as editing techniques depending on the project.
TAPPAN
Describe your work in three words.
NEIL KRYSZAK
Timeless, Mysterious, and Energetic
TAPPAN
What draws you to photography?
NEIL KRYSZAK
Generally the reality aspect, like cinema; the ability to express and communicate stories and emotion using light, composition and color... but no matter how surreal and creative there's that aspect of reality that survives. That's pretty surreal itself.
Neil Kryszak says:
"I BECOME MORE AWARE OF PRESENTING ENVIRONMENTS THAT ARE AS REFLECTIVE AS POSSIBLE TO THAT FEELING OF EXPLORING UNCERTAINTY & THE SUBCONSCIOUS."
TAPPAN
When do you make your best work?
NEIL KRYSZAK
Somewhere in between dissatisfaction and satisfaction I suppose. I create very consistently and am unsure what my best work is. To me, my most satisfying work is when it provides a moment of inspiration, reflection or therapy to others.
TAPPAN
What influence does living in Los Angeles have on your work?
NEIL KRYSZAK
The range of scenery is inspiring and cinematic. Not having been to LA or any tropical or desert areas until moving here, it's always a bit surreal to me. I work with those perspectives of adventure, mystery, and nostalgia to create something therapeutic. LA is overall a bit more health oriented so that's helped me focus and balance physically which has lead to a more disciplined practice. There are a lot of subconscious influences from my surroundings: the music, film, fashion industries, and art communities. A lot of my inspiration comes from not doing what doesn't resonate with my intentions.
TAPPAN
Where do you draw inspiration from?
NEIL KRYSZAK
I'm very observant and hyper-aware of my surroundings. Mainly, I'd credit my experiences to music and film. I've been inspired by a lot of old vinyl record covers and textbooks. I go to a lot of galleries, installations, and exhibitions. My imagination is a bit overwhelming to begin with so I pretty much let it "take the wheel" - just constantly exploring, creating, and learning.
TAPPAN
What influence does modern culture have on your work?
NEIL KRYSZAK
There's a lot of oversaturation which I try to reflect with color. Social and political divisions keeps me focused on common ground and artistic languages like music, photography & cinema.
TAPPAN
What is your relationship with social media?
NEIL KRYSZAK
Through trial and error I think I've found a balance with utilizing social platforms to share my work and to connect without getting too distracted by the pressure from algorithms and echo style chambers. It can get pretty repetitive and discouraging at times, although it also regularly brings a lot of opportunities and relationships. Overall, I think social media provides this sense of connection, but it is also physically disconnective. This can leave people in a state of constant longing. Like most things, the benefit lies in balance.
TAPPAN
What messages or emotions do you hope to convey to your audience?
NEIL KRYSZAK
I hope to create environments that provide an intermission from linear time through a surreal and dream-like state. I am interested in the kinds of intuitive and empathetic communications that exist beyond words and overcome physical boundaries. The more you know, the more you don't know, and I'm attracted to the thrill of that endless mystery and adventure. Confronting loneliness, fear, doubt and attachment, acknowledging their sources and transforming them into strength and creation.
TAPPAN
Who are some contemporaries or figures in art history who have influenced you?
NEIL KRYSZAK
I resonate with so many, though I rarely focus exclusively on any one style, genre or artist. I'm especially attracted to surreal, vibrant characters in music and cinema. Thom Yorke, for instance, David Lynch, Stanley Kubrick, Andy Warhol, Hunter S Thompson, Salvador Dali are some very general examples.
TAPPAN
Are there any quotes or mantras that you particularly connect with?
NEIL KRYSZAK
"Do your work and move on." I'd like to not spend too much time focusing on past work, as I find that counteractive. Pride can be distracting and quickly lead to inflated ego, which I feel is poisonous and limiting for creativity, for me at least.
"You are not your mind, you are not your body" keeps me in touch with a perception of higher self and your subconscious mind.
"Unlearn" isn't a quote but as I learn, I remind myself the importance of unlearning in order to create space for new perspectives and experiences.
TAPPAN
What makes you laugh?
NEIL KRYSZAK
I have a pretty broad sense of humor. Like many, I've developed a coping mechanism where I laugh at almost everything - my favorite, though is probably playful, analytical, and sociological humor. As in, the stuff that makes you think: sarcastic, relatable observations on dealing with life.
TAPPAN
What makes you nervous?
NEIL KRYSZAK
Being human makes me pretty nervous. Overall, constant division of humanity, and a common lack of empathy in business and politics.
TAPPAN
What makes you excited about the future?
NEIL KRYSZAK
Aside from traveling and reaching several personal goals, I'm excited to continue to learn and grow in the present which I think will improve my experiences in the future.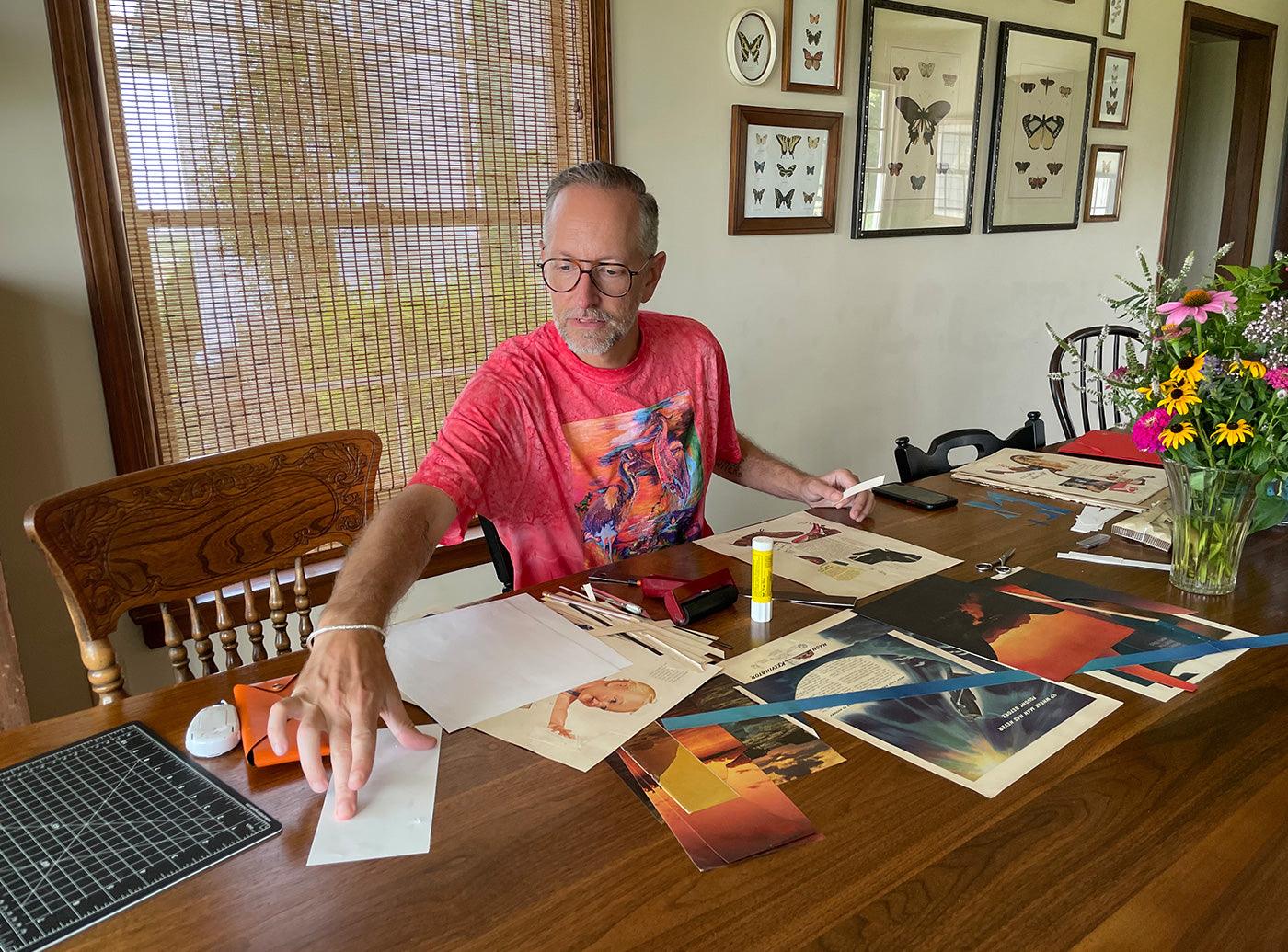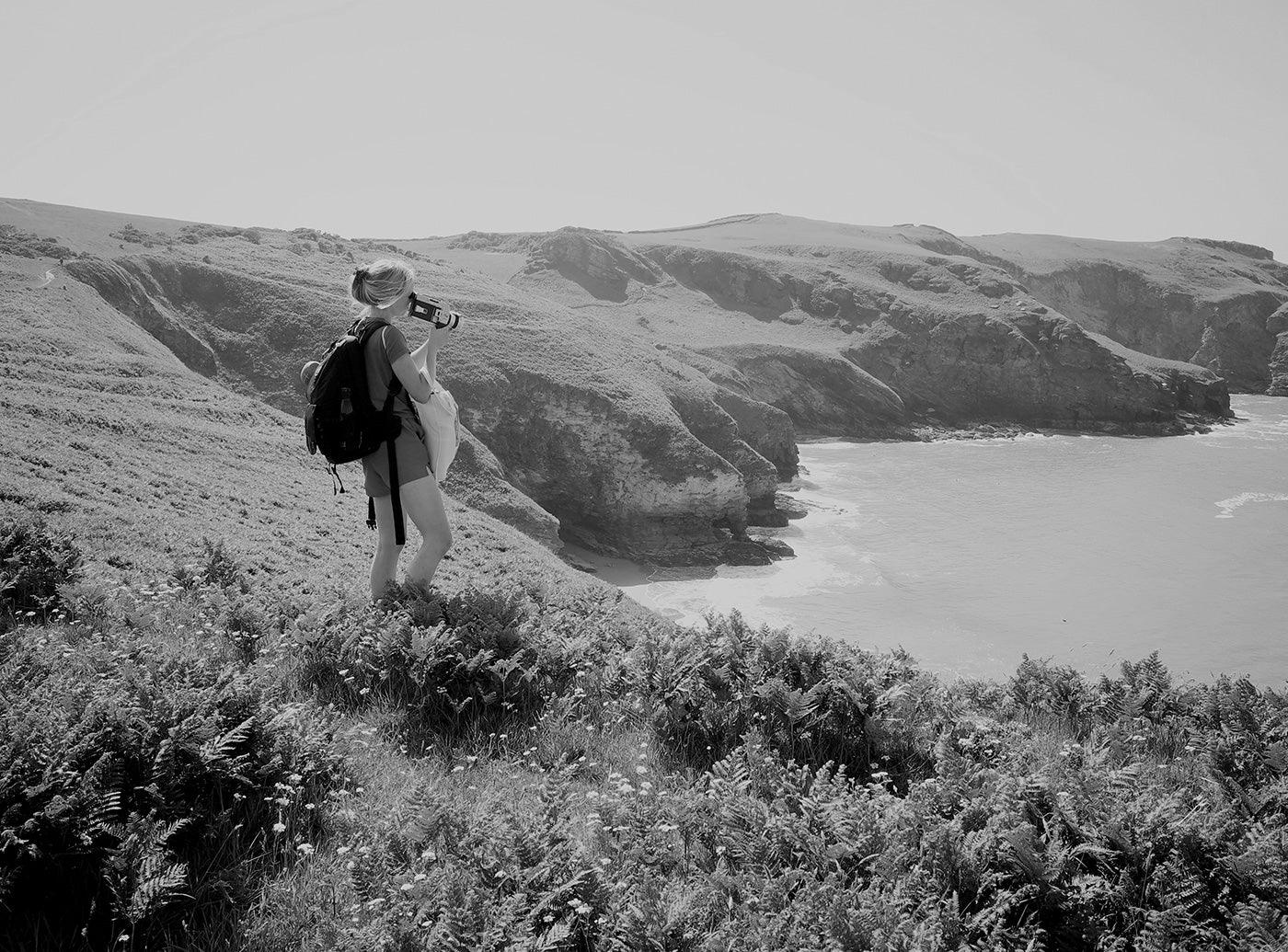 In the Studio
Katie Burdon is a London-based photographer who creates from a deeper sense of self. That self is fascinated by the the mystical, surreal and romantic moments of life. Her work contains movemen...
Read more