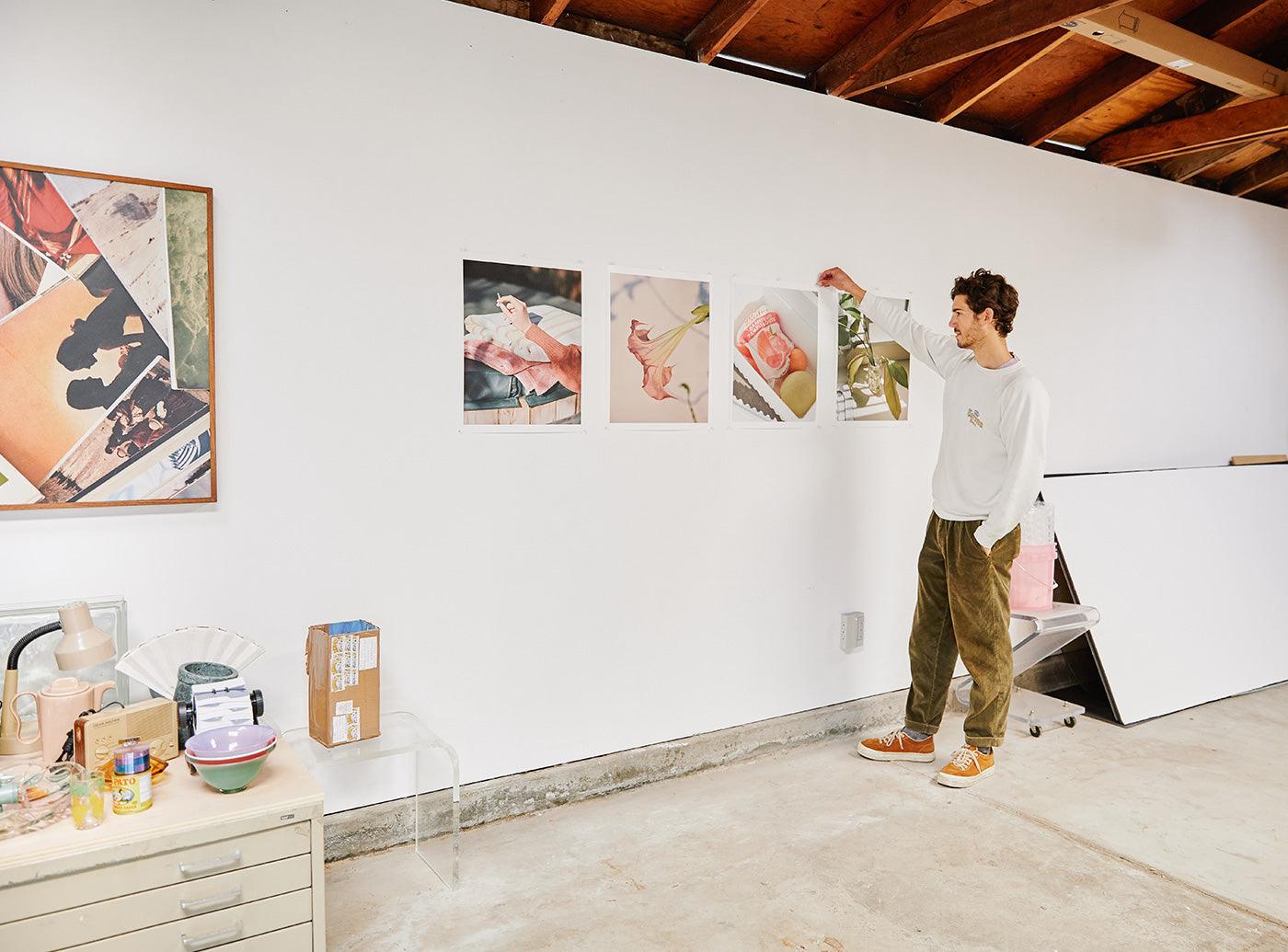 In the Studio | David Kitz
For David Kitz, art is an investigative pursuit, and his camera a tool to single out and re-present complex systems. His photographic imagery is a mixture of both staged and instantaneous moments, exploring the fragility of the idea of the photograph as a document-- as a record of what is/was/has been.

His work investigates the representational parameters and material qualities of the medium of photography. Hyper aware of the impact that a limited frame creates in relaying the appearance of a subject, Kitz acknowledges the indexical shortcomings of all photographs. Exploiting the way the camera records three-dimensional space on a two-dimensional plane, he explores the ways in which his subjects respond to conflation. His interest in flatness and the idea of the photograph as a veneer has made texture, and the illusion of texture, a major focus of his work.
TAPPAN
Tell us about yourself and how you came to be an artist.
DAVID KITZ
I was born and raised here in LA, and I still live and work here. It's hard to say exactly how I came to be an artist— It's definitely something that's developed over time. I think I've always been observant and curious, and I've always liked making things. But it wasn't until I started art school that I began to think of myself as an artist. That term has meant different things to me at different stages and I haven't always felt comfortable with that term. I feel somewhat at peace with it now.
TAPPAN
Describe your work in three words.
DAVID KITZ
Playful, flexible…..jazzy?
TAPPAN
What is your creative process?
DAVID KITZ
My pictures come about in a variety of ways. Some arise as simple snapshots while others come about more gradually. What I mean by that is some pictures start as an idea rather than a moment I come across and capture right then. In those cases, I need to create the scene I intend to shoot, and that can be a gradual process. Sometimes it can all start with an object I've come across and collected, knowing I want to find a way to shoot it. From there it's all about staging it -— finding a scenario for it that complicates or activates it somehow. I'm interested in exploring how these staged pictures blend with my instantaneous pictures.
TAPPAN
What draws you to photography?
DAVID KITZ
I love how it can be both complex and simple at the same time. The camera can be a dry and objective recording tool, but it can also impart its own qualities on the images it records. I love going through life as a photographer. I love making pictures in my mind when I don't have a camera with me, and I love using one when I do.
David Kitz says:
"I LOVE MAKING PICTURES IN MY MIND WHEN I DON'T HAVE A CAMERA WITH ME, AND I LOVE USING ONE WHEN I DO."
TAPPAN
Where do you draw inspiration from?
DAVID KITZ
I honestly feel like inspiration can come from anything... It can come from a film, another artist's work, a gardening manual, visiting a new place, or even a story told by a friend.
TAPPAN
What types of cameras do you use when shooting?
DAVID KITZ
I mostly shoot film, and usually use my medium format Pentax and my 35mm cameras. When I need to shoot digital, I use my Canon 5D and iPhone.
TAPPAN
What influence does living in Los Angeles have on your work?
DAVID KITZ
Los Angeles is a place that is constantly changing and reinventing itself, continually being torn down and rebuilt. I grew up here and in a lot of ways I don't feel like I live in the city I was born in. I don't think there's anything that you could make here that wouldn't make sense. It feels as though anything is fair game, and to me that's critical to making art. I like to keep the door to my studio open and hear the sounds coming from outside.
TAPPAN
What influence does modern culture have on your work? What is your relationship with social media?
DAVID KITZ
Modern culture is impossible to avoid and I'm sure it permeates everything I do, including my work. I think platforms like Instagram level everything in a really strange way. Images created in countless different contexts and occasions are presented in sequence, completely democratically. A picture of a natural disaster is followed by a picture of a cat, which is followed by a cosmetics ad. I think Instagram highlights how slippery an image's meaning can be, depending on how it's contextualized. This condition definitely factors into the way I make pictures as well as the way I edit.
TAPPAN
Why do you make art?
DAVID KITZ
I think that there's a lot that can't be communicated verbally or through words. I think making art provides a way for me to communicate in ways I couldn't otherwise. Playing music functions in a similar way. I can't imagine my life without either.
TAPPAN
Who are some contemporaries or figures in art history who have influenced you?
DAVID KITZ
Paul Outerbridge, Irving Penn, Jeff Wall, Roe Ethridge, Torbjøorn Rødland, the list goes on.
TAPPAN
What messages or emotions do you hope to convey to your audience?
DAVID KITZ
I honestly don't hope to convey any specific emotions or messages to my audience. My only aim is to make work that brings them pause. That they are pulled in, even if momentarily, to consider what they're viewing. I believe meaning is created in the viewer, and I hope the work triggers the thought and reflection that generates that meaning.
TAPPAN
Are there any quotes or mantras that you particularly connect with?
DAVID KITZ
Always be a beginner at something.
TAPPAN
What makes you laugh?
DAVID KITZ
My little boy, Felix.
TAPPAN
What makes you nervous?
DAVID KITZ
Climate Change. Nervous and angry and terrified.
TAPPAN
What makes you excited about the future?
DAVID KITZ
My little boy, Felix.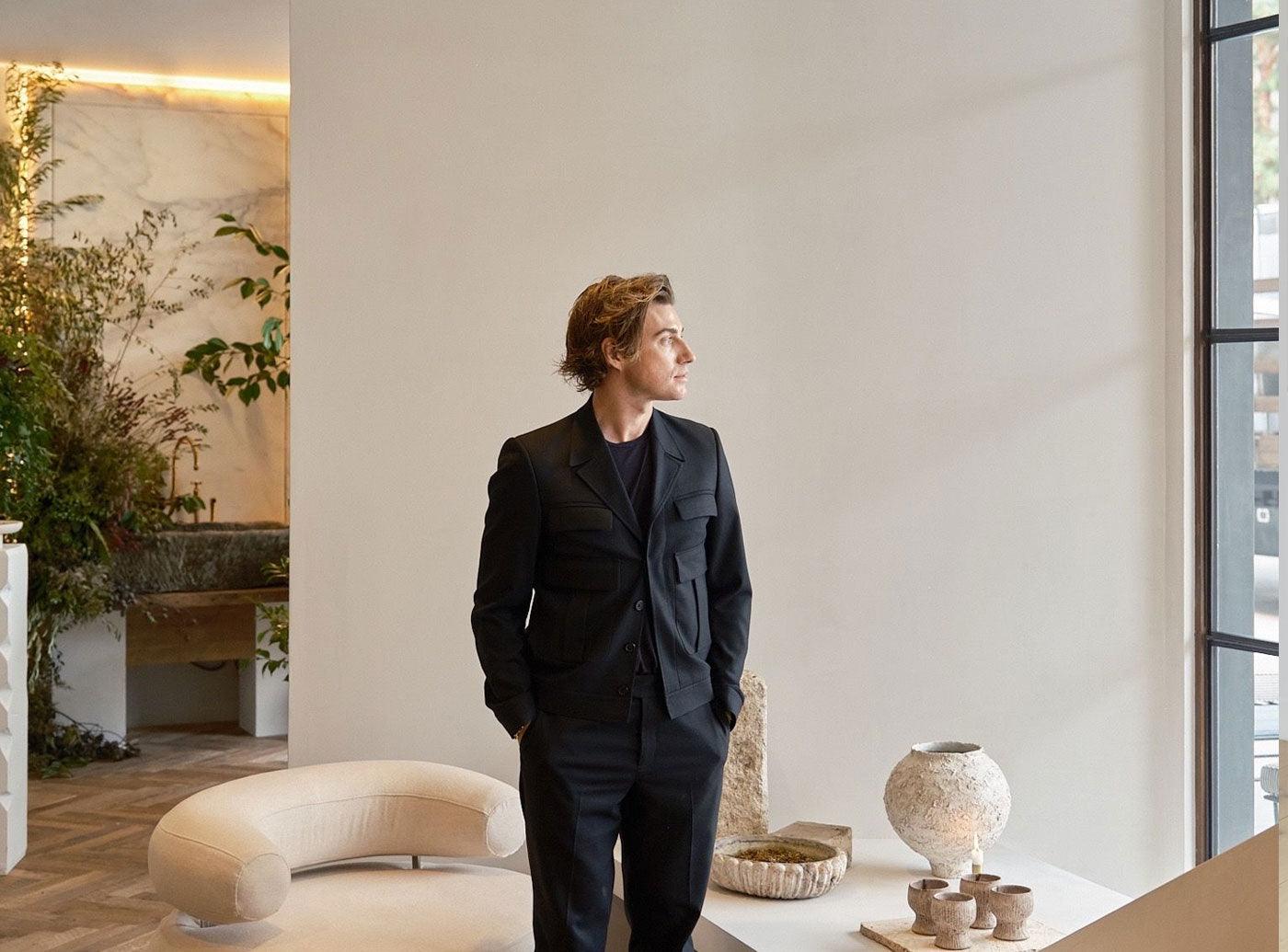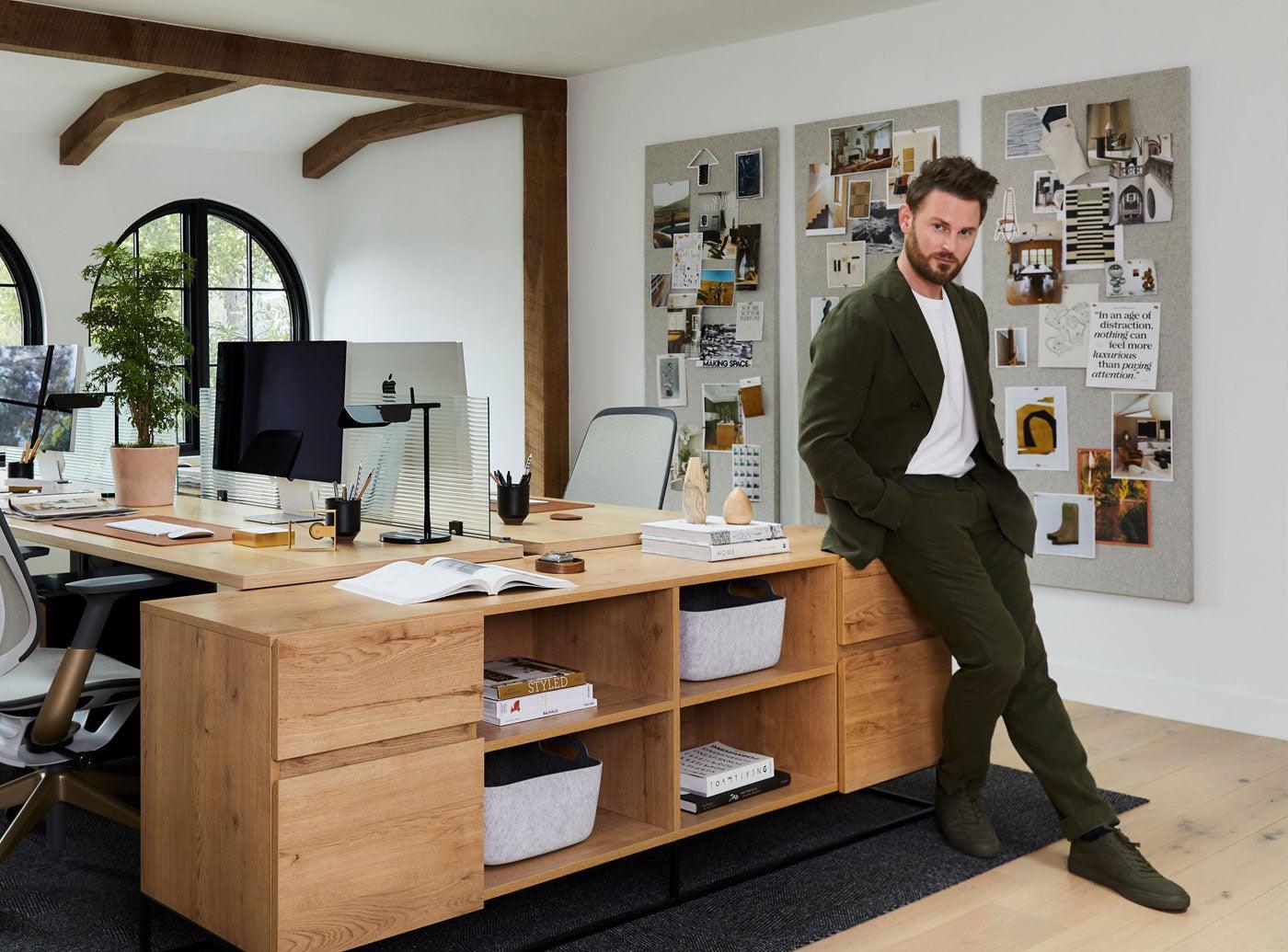 Profiles
Bobby Berk | Collector Profile
Bobby Berk is a design expert & Emmy-nominated TV host known for his work transforming lives and living spaces on Netflix's Queer Eye. Bobby leads his eponymous multi-faceted brand, includi...
Read more