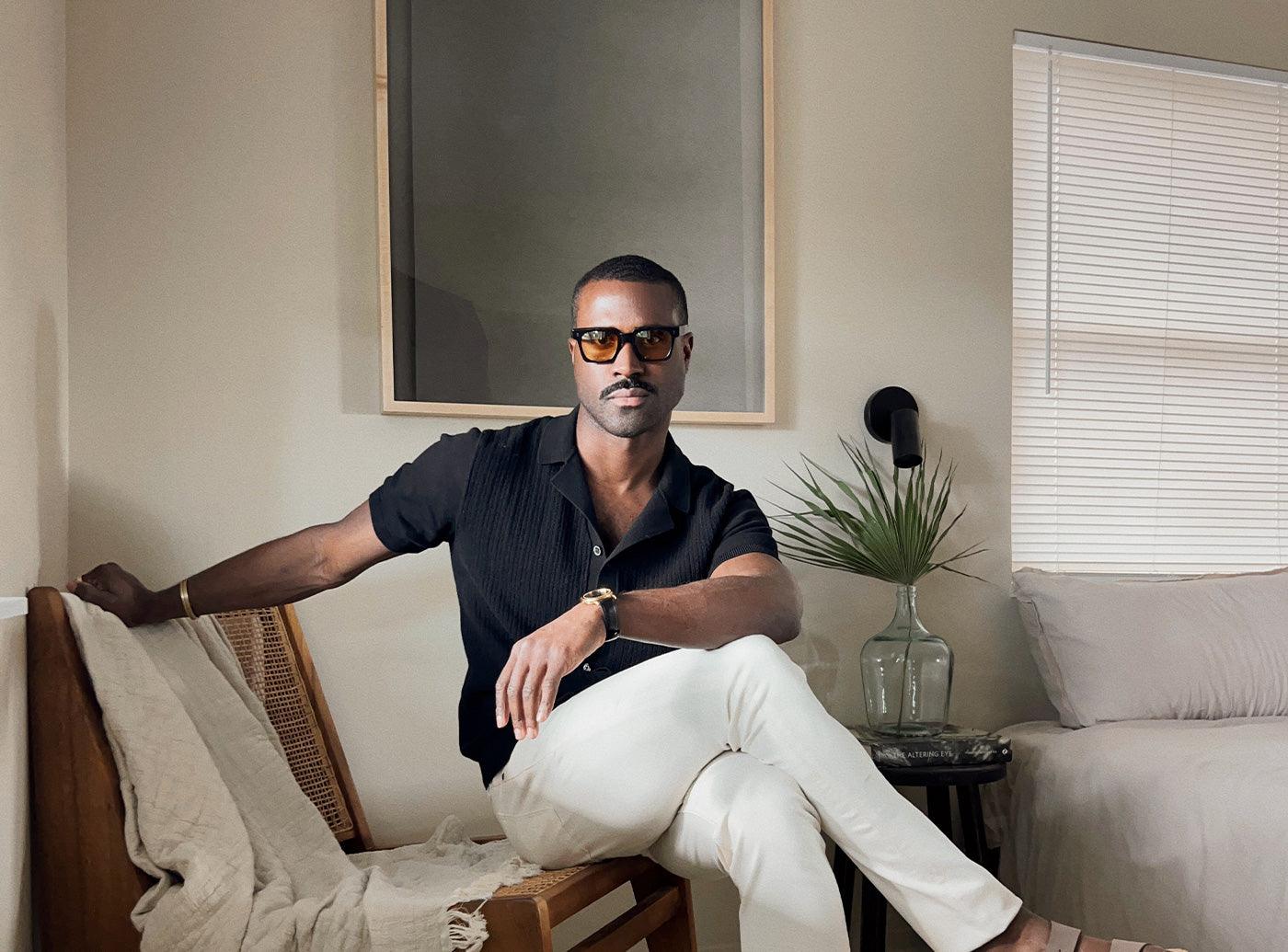 Georges Coupet | Guest Curator
Georges Coupet is a Miami-based menswear and lifestyle content creator and tastemaker, renowned for his refined minimalist and neutral aesthetic. His Instagram @MonsieurCoupet features a highly curated selection of men's fashion, interior design, travel and dining destinations, gastronomy and mixology—often presented through tailored partnerships with top labels and photographers. Georges signed with the Digital Division at Ford Models in 2021, and has since worked with luxury brands including Chanel, Fendi, TOD'S, BOSS, and many more. He also recently entered the editorial world, and soon hopes to be producing campaigns and designing capsule collections in close collaboration with iconic brands that share his creative vision.
"I love the raw aspect of this piece a lot. The unexpected use of the book covers gives it so much depth. The subtle streaks of pink that Arran used against the reclaimed material ties it all together so well."
On Arran Rahimian's Page 85
"Fluidity in Bowl form. What attracts me to this piece is how unique the shape and different layers are. The color itself is so earthy and rich. I would make the perfect console table accessory."
On Philip Soucy's #23 Speckled Bowl
"The three dimensional pattern is what draws me to this piece. It's the kind of art work you're tempted to touch even when told not to. I would style it on top of a console table, leaning against the wall instead of hanging it."
On Luis Ignacio Figallo's bas relief no. 7
"I find the sphere shape of this piece would add a cool vibe to any wall. The marble mixed with the fine gold lines gives this piece a chic and glamorous presence in a room."
On Carla Cascales Alimbau's Horizonte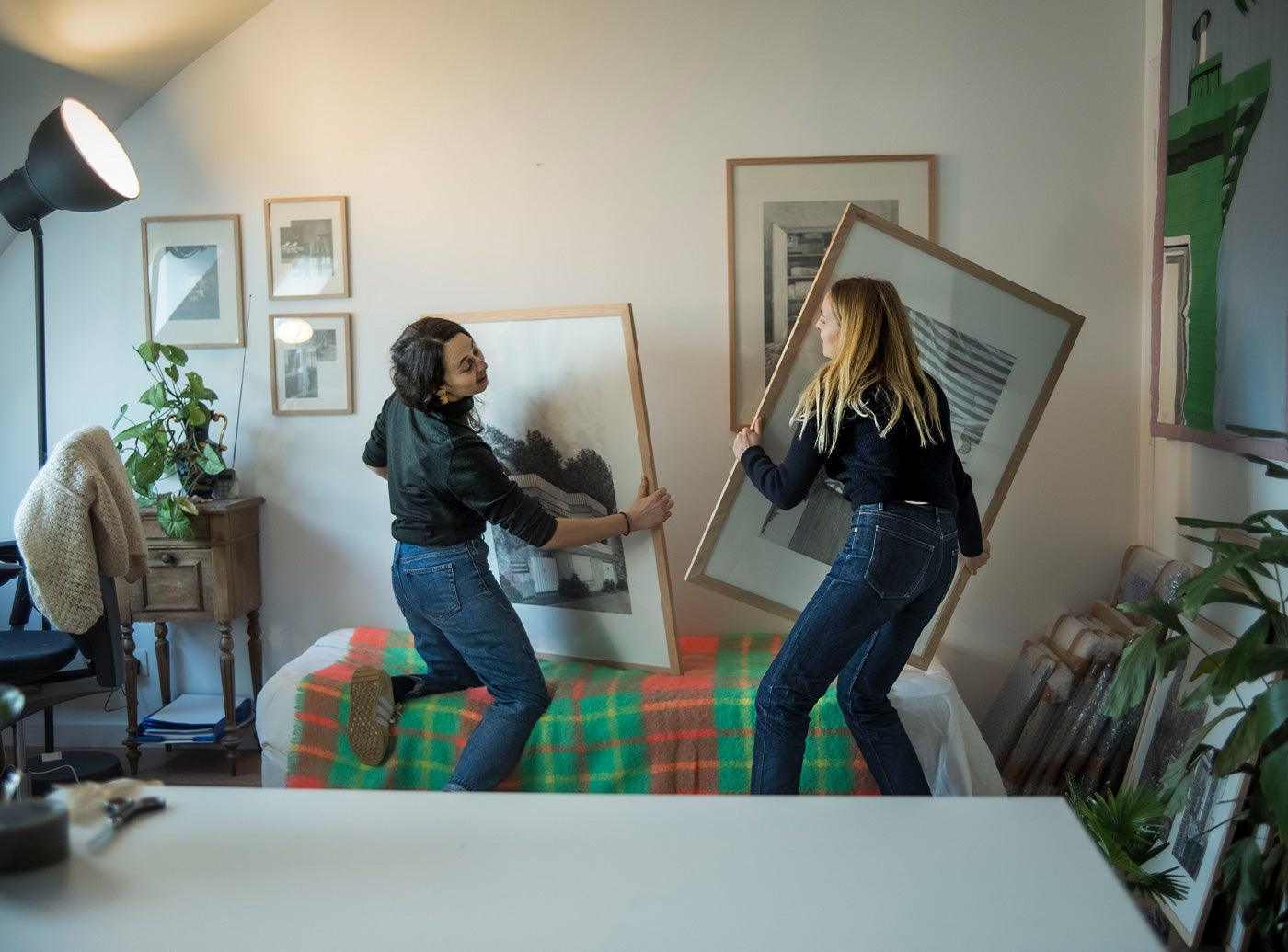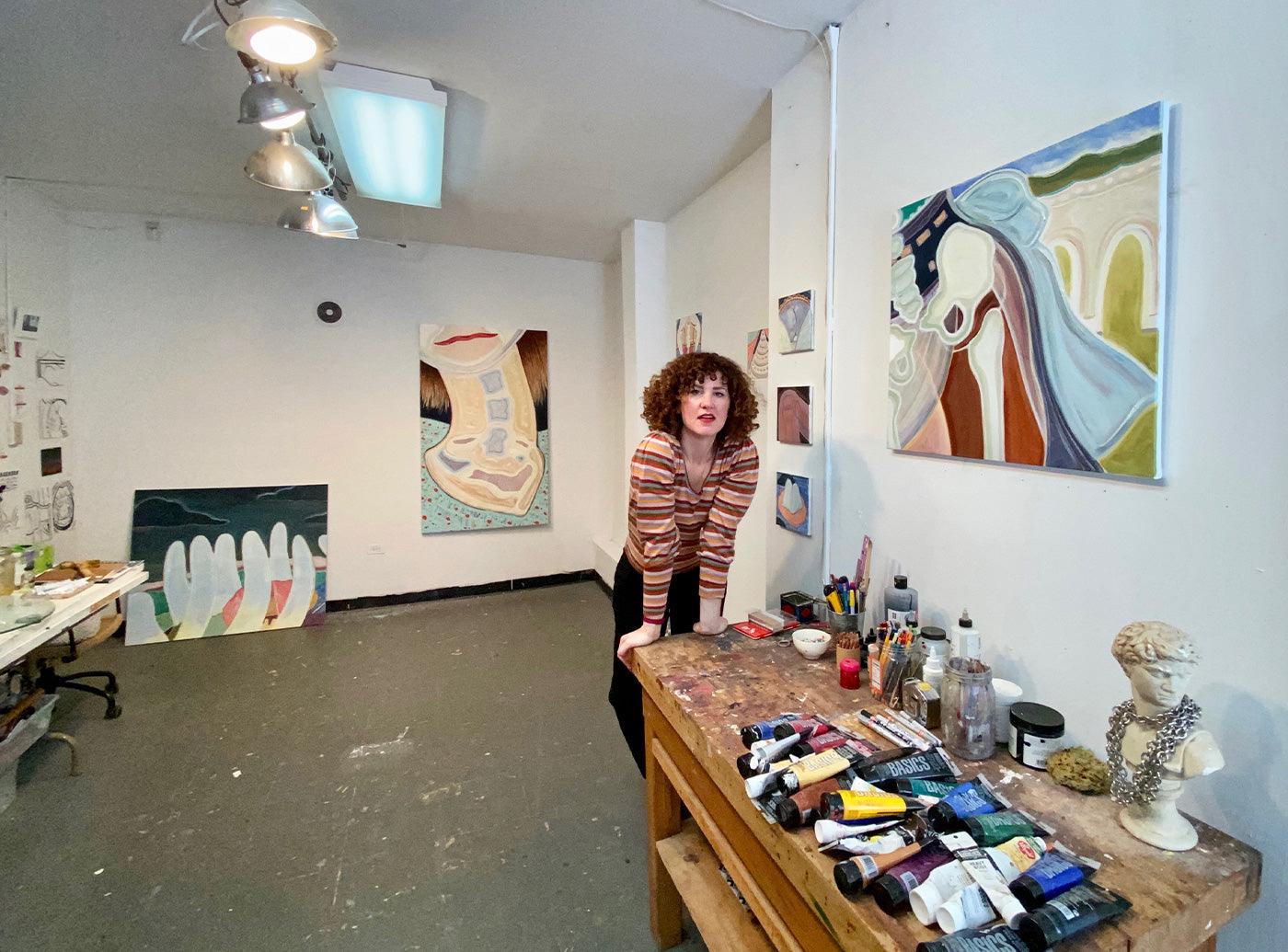 In the Studio
Georgia Elrod is a NYC based painter who creates her work through gouache and mixed media studies. Using the physical form in identifiable and abstract ways, Elrod looks inward at the body as a...
Read more