In the Studio | Luke Chiswell
Recently relocating from Sydney to Los Angeles, we sat down to talk to Luke Chiswell about his inspiration, his practice and the influence that skateboarding culture still plays in his life.
Read the full interview here.
TAPPAN
Tell us about yourself and how you came to be an artist.
LUKE CHISWELL
I grew up in the country with the freedom to build, make things and play. I don't know if I came to be an artist, or if I just never let go of that freedom. I first learnt about obsession through skateboarding. Being obsessed with everything that came with it, I started altering and personalizing my clothes and my skateboards, and all the while learning how to make these things for myself. I see this as the early beginnings of my artistic process. Both of these things, the freedom and emergence of a process really took hold when started going to an artist co-op to learn screen-printing and seeing all these artists at work. I just kept pulling at that thread.
TAPPAN
Describe your work in three words.
LUKE CHISWELL
word word word
TAPPAN
What is your creative process?
LUKE CHISWELL
I think the ideal scenario for my process is being in a soft state to be able to listen, look and wait for an idea to catch my attention and if it hangs around long enough, then I'll have to do it. Having the freedom to play with that idea, push it around, then once I can see it, bring it back together.
TAPPAN
Where do you draw inspiration from?
LUKE CHISWELL
At the moment my environment. Visually and physically. I just found an area near Dodger Stadium which has a bunch of fallen Australian Gum trees I'm excited about.
Luke Chiswell says:
"WHEN YOU'RE OBSESSED WITH SOMETHING LIKE SKATEBOARDING YOU IMAGINE YOUR ENVIRONMENT THROUGH IT AND INTERACT WITH ALL THESE OTHERWISE OVERLOOKED PLACES, LIKE STAIRS, GUTTERS, HANDRAILS. THEY BECOMING SOMETHING MORE WHEN YOU CAN SEE THEM."
TAPPAN
Your upbringing and involvement in skateboarding culture are a big influence on your work. How do you reflect upon that influence now, looking back?
LUKE CHISWELL
It was. Skateboarding taught me an obvious but effective approach for my work. "Imagine doing something, somewhere, somehow. Try try try till it's done."
When you're obsessed with something like skateboarding you imagine your environment through it and interact with all these otherwise overlooked places, like stairs, gutters, handrails. They becoming something more when you can see them. Constantly seeing things in that way trained my imagination and practical approach. Skateboarding is now more something that I reflect on as a part of my process than something I engage with. I keep closer my early experiences of it, more than identifying with the developments in the culture since then.
I loved that skateboarding was for yourself. It wasn't a team sport, it didn't feel like a competition, it was on you. You'd have friends pushing you to go further but ultimately it was down to you.
TAPPAN
Why did you decide to relocate to Los Angeles from Australia?
LUKE CHISWELL
There's something building here in LA at the moment, lots of artists are moving out here. I wanted to be a part of that.
TAPPAN
Material is a element you frequently experiment with and change up. Why the shift in your recent trophies from wood to glass?
LUKE CHISWELL
I recently found myself thinking of skateboarding more than skating. But still seeing things in that way. I wanted to reflect the reality of not being able to do what I once did and that if I did try it, I'd break. I wanted to show it was there and not there.
TAPPAN
We loved your larger sculptural pieces that were created during your residency. Do you enjoy working on different scales and how does that affect your process?
LUKE CHISWELL
Thank you. I do, when it fits the idea. The size of the work is really just depicted by the work itself.
TAPPAN
What messages or emotions do you hope to convey to your audience?
LUKE CHISWELL
I would hope that the works emotional response is unique to each person looking at it.
TAPPAN
Who are some contemporaries or figures in art history who have influenced you?
LUKE CHISWELL
I'm very drawn to Willem De Kooning, Lucio Fontana and Joan Mitchell.
TAPPAN
Are there any quotes or mantras that you particularly connect with?
LUKE CHISWELL
Start where you are
Use what you have
Do what you can
Arthur Ashe
TAPPAN
What makes you laugh?
LUKE CHISWELL
This question.
TAPPAN
What makes you nervous?
LUKE CHISWELL
Glass Trophies on the back seat of the taxi.
TAPPAN
What makes you excited about the future?
LUKE CHISWELL
It's nice when you feel a little grip on your practice, just trying to tighten it.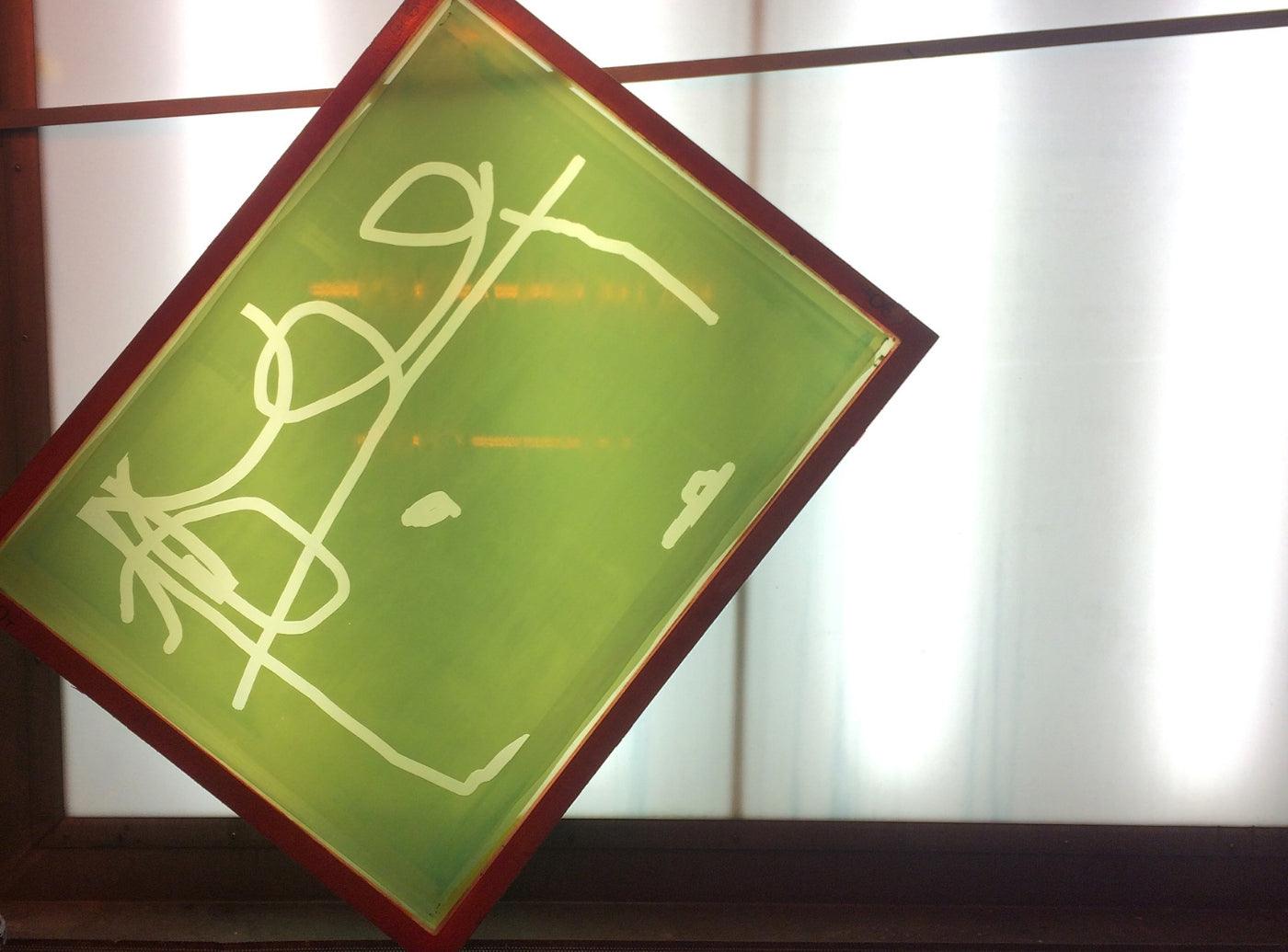 Insights
A silkscreen print, also known as  a "serigraph" or "screenprint", is of print made using a image-making technique that has been employed by artists for over 1000 years.An early form of screen p...
Read more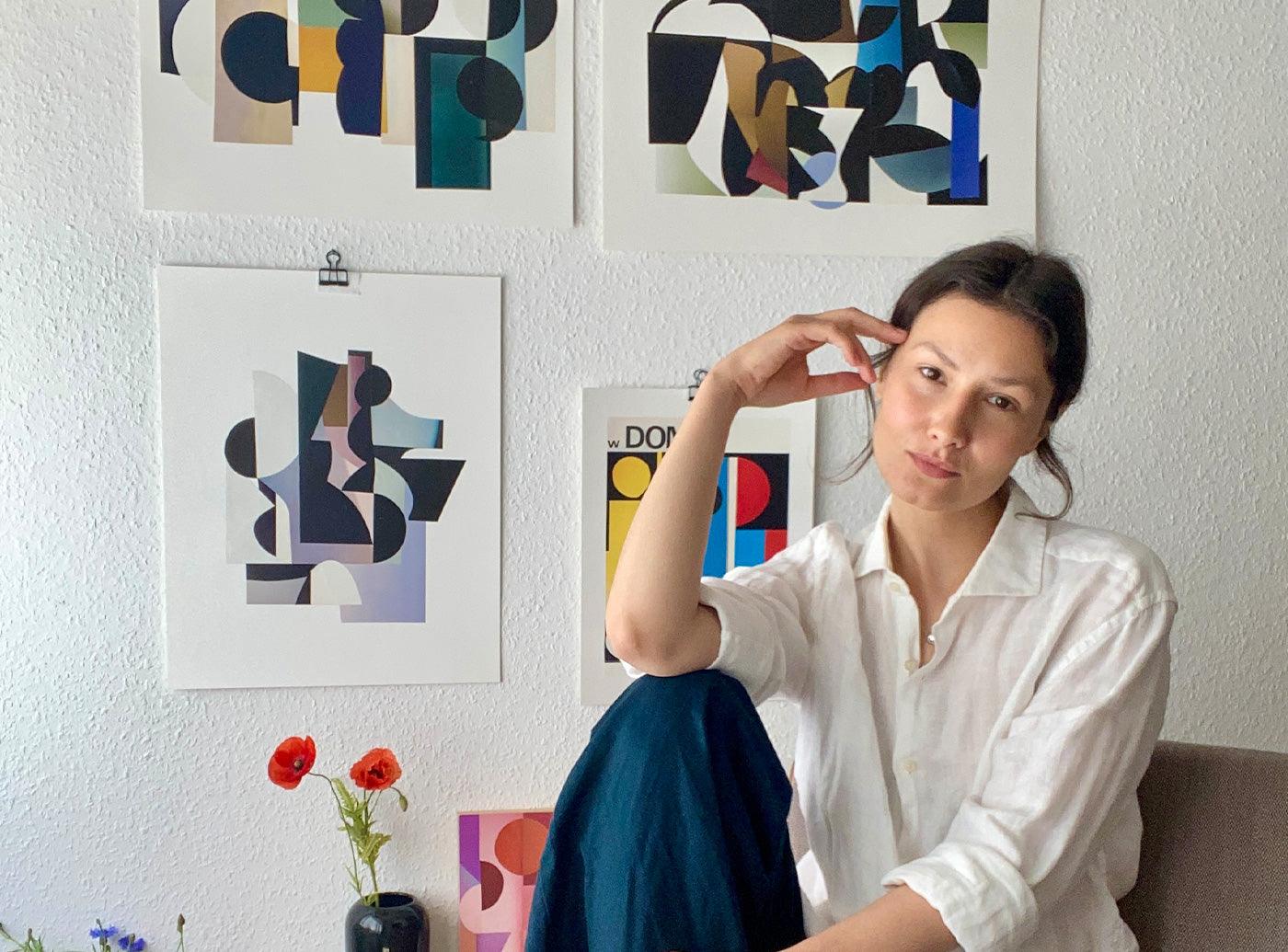 In the Studio
Berlin-based Polish artist, OVSKA works primarily in collage. After studying art history and developing her passion for mid-century furniture and design, she committed herself to fine art. Driv...
Read more