Article: Pia Baroncini | Collector Profile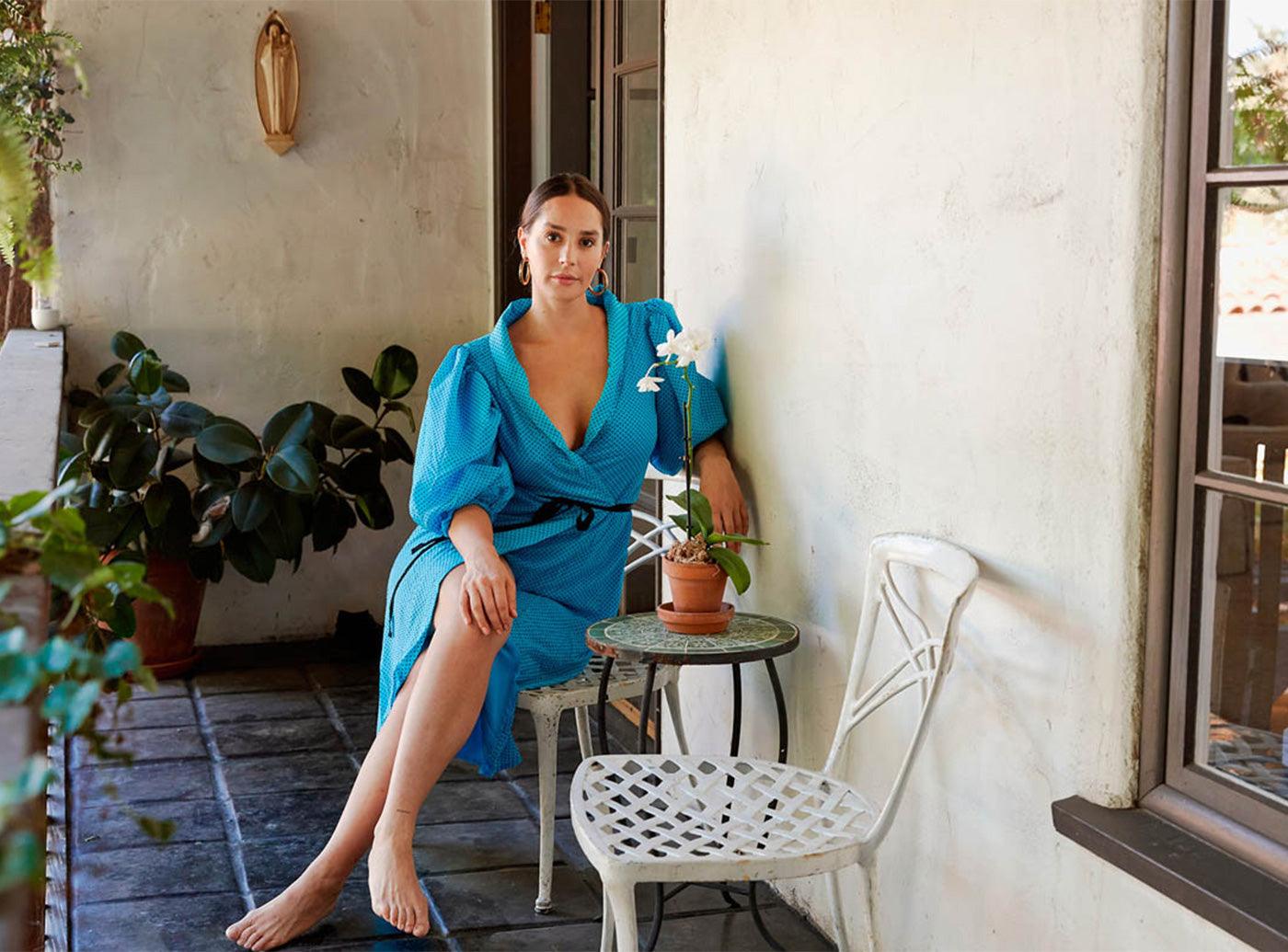 Pia Baroncini | Collector Profile
"It's the Connecticut of Los Angeles." exclaims Pia Baroncini, referring to Pasadena where she resides in her family home. Recently leaving Venice to go east, Baroncini returned to the place where she was raised to settle into a tree shaded home that has been in her family for decades. References of a Catholic upbringing and her ten years spent in New York combine to create a warm collection of original works and photographs. Fashion books and portraits of industry icons take up most of the shelf space in her bedroom. The LPA Creative Director has her own clothing line, a podcast and a loyal audience that enjoys her "real talk" mentality when it comes to sharing her life with others. Read on to learn about what inspired her to begin collecting, and where she finds inspiration for her namesake line.
Q.
Tell us a little about yourself...
A.
Oh man, that's a long story! I was a freelance casting director, I've worked as a Designer for Reformation and started LPA with Revolve in 2015. Now I have a podcast, and help my husband with his cashmere brand, Ghiaia.
Q.
How did you first start acquiring art? What draws you into a piece?
A.
My dad was an oil painter in his free time, so it was a big part of our life. My dad would always buy art for my mom on special occasions, and he traded dental work for artists who didn't have insurance. I lived in New York City for 10 years, and used to always collect when I could, knowing one day I wouldn't be able to afford pieces from my talented friends anymore!
Q.
What inspired LPA? Where do you find your inspiration for new collections and the vision of the brand?
A.
We make clothes based off previous best-sellers, and add new ones inspired by my own vintage collection or from my favorite old movies. We make A LOT of our styles based on pieces I bought at the Salvation Army in high school, oddly enough.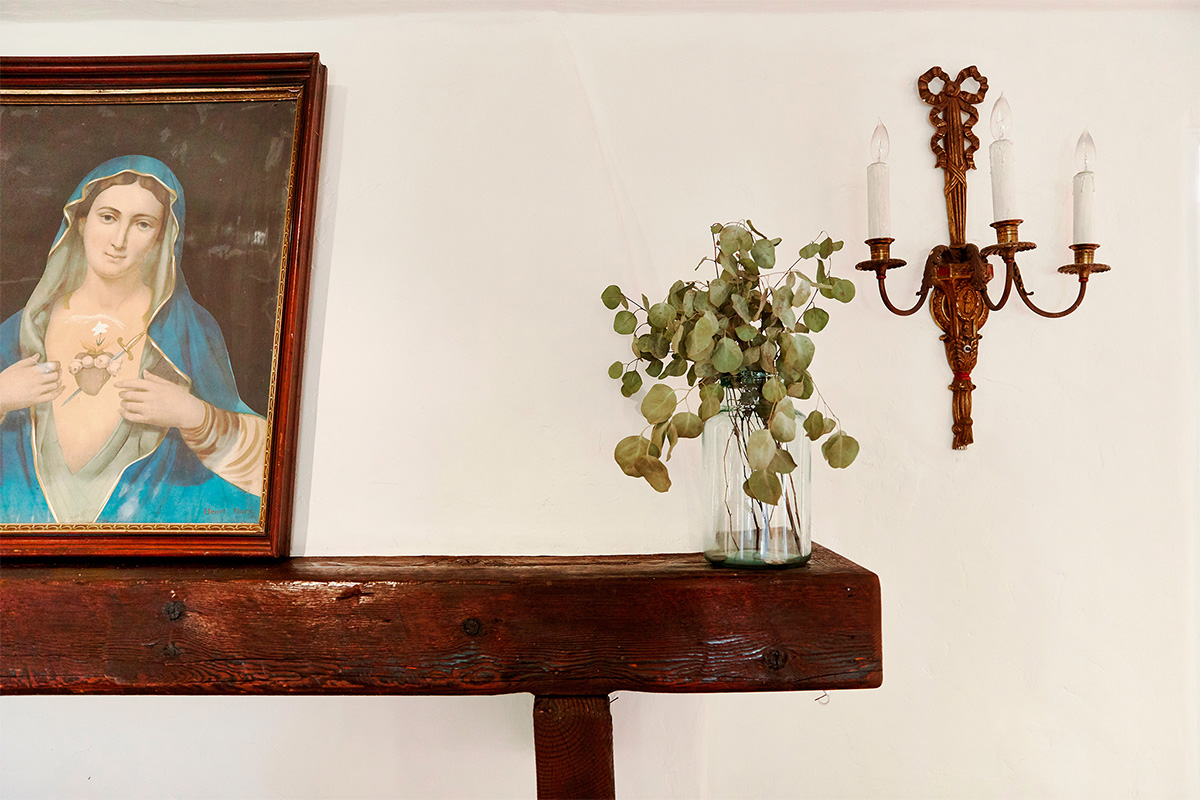 Pia Baroncini says
"IT MAKES ME SO HAPPY TO SEE PEOPLE FOLLOWING THEIR DREAMS, TO BELIEVE SO DEEPLY IN THE IDEAS THAT ARE INSIDE THEIR BRANDS THAT THEY SACRIFICE EVERYTHING TO MAKE IT HAPPEN."
Q.
Who are your all-time favorite artists?
A.
Picasso!
Q.
What was the first work you fell in love with, and why?
A.
Picasso always blew my mind as a child. We lived around the corner from the Norton Simon so my dad would take me often. Picasso just gave me that funny feeling inside. It was weird and beautiful and different... And was so odd for my young mind to understand how someone could translate their thoughts into a physical manifestation in such an interesting way.
Q.
Favorite museum or space for inspiration?
A.
I've had my eyes on a set of prints by Josef Albers called "Formulation:Articulation" but I think the next piece that I collect will be from an emerging artist that I've yet to even hear of. I'll let you know as soon as I find the piece!
Q.
Favorite museum or creative space for inspiration?
A.
The Norton Simon is really magical. Also, they have a fabulous happy hour!
Q.
What's your relationship with supporting emerging artists?
A.
So many of our peers are artists. It makes me so happy to see people following their dreams, to believe so deeply in the ideas that are inside their brands that they sacrifice everything to make it happen. It's just beautiful - so of course I try to support as much as I can and I'm thankful to have platforms like Tappan to make it easy!
Q.
What is your favorite work in your collection and why?
A.
I love all the Baron von Fancy pieces I have. They add such an incredible element of fun to our home, and bring me fond memories of my life in New York.
Q.
What do you want to collect next?
A.
Kelsey Shultis!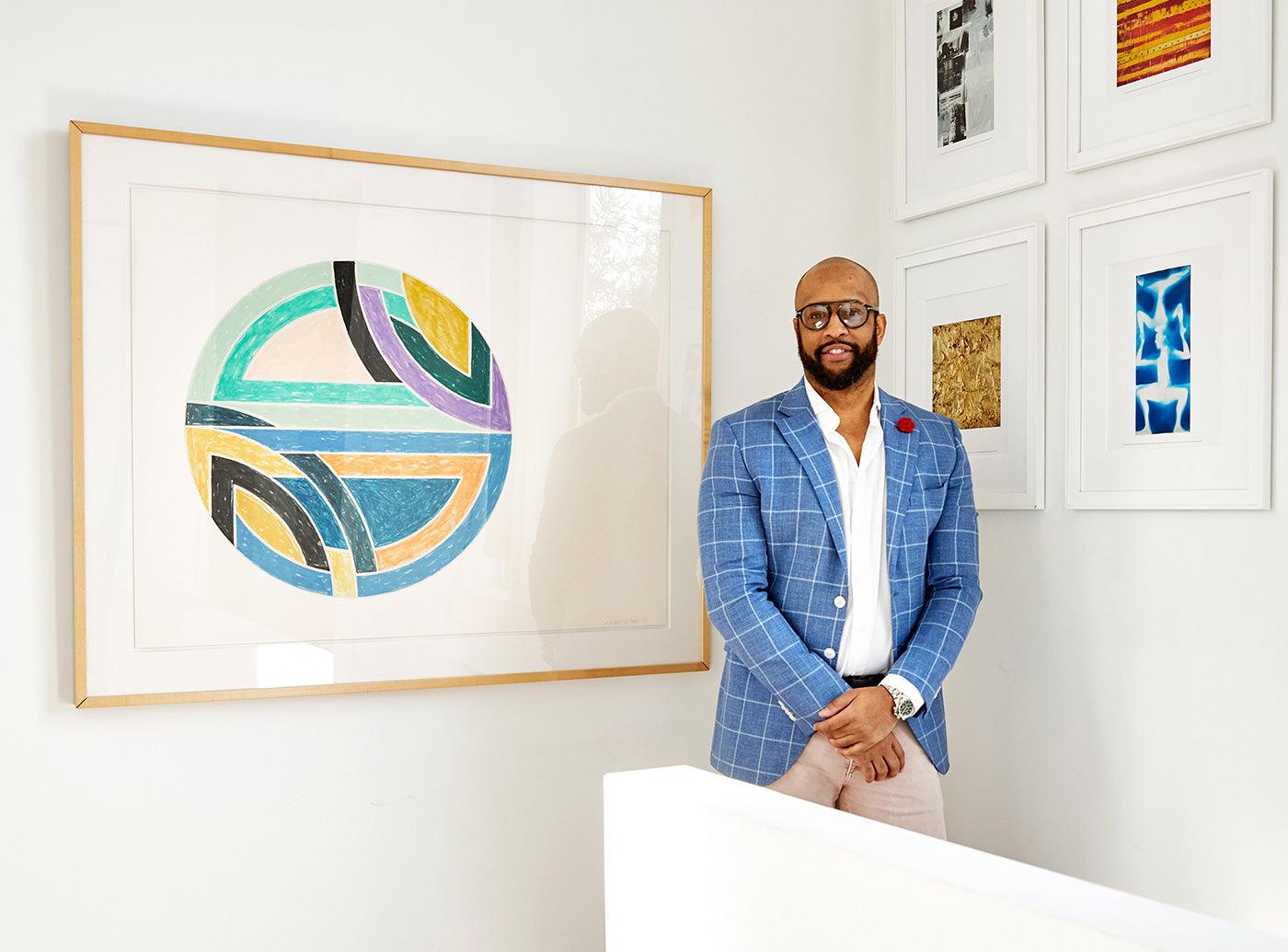 Profiles
Khalid Jones | Collector Profile
When we sought to get to know the collectors of recent Tappan roster addition James Perkins, we were pointed to Khalid Jones, and for good reason. Growing up with James and sharing similar backgrou...
Read more