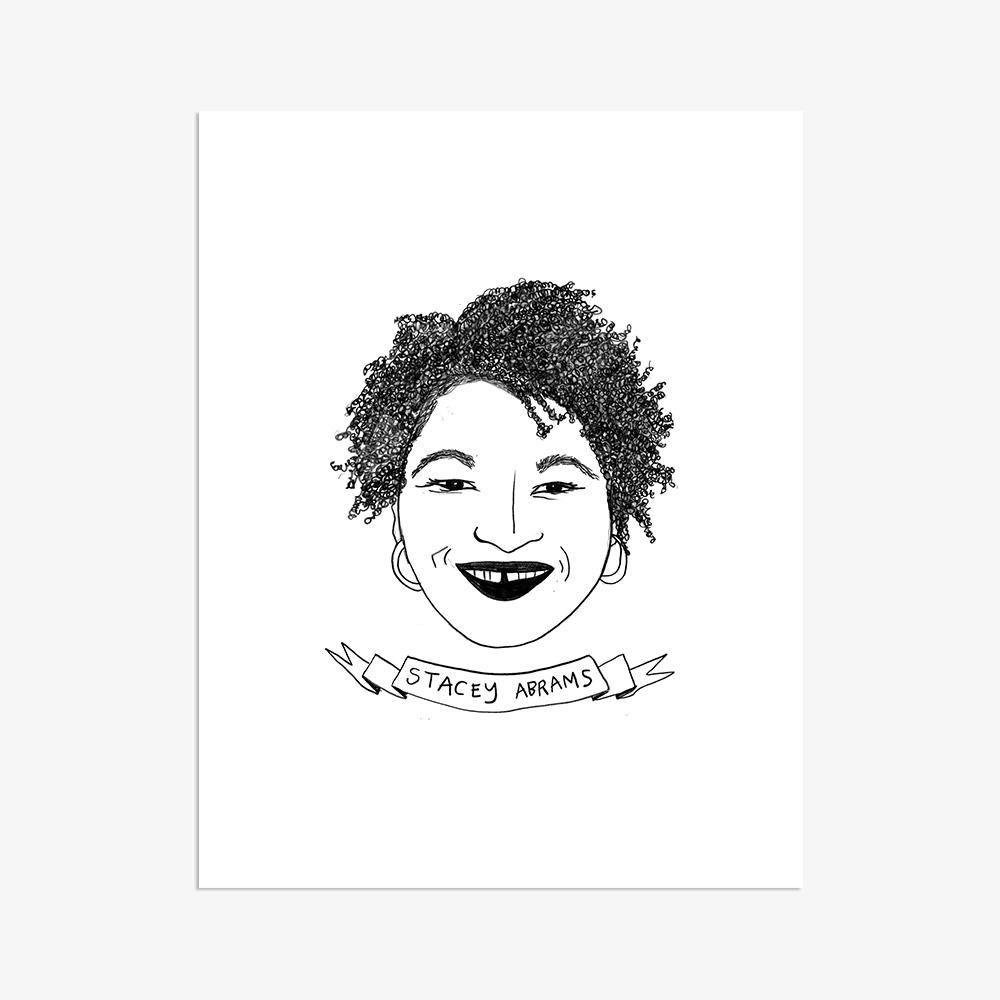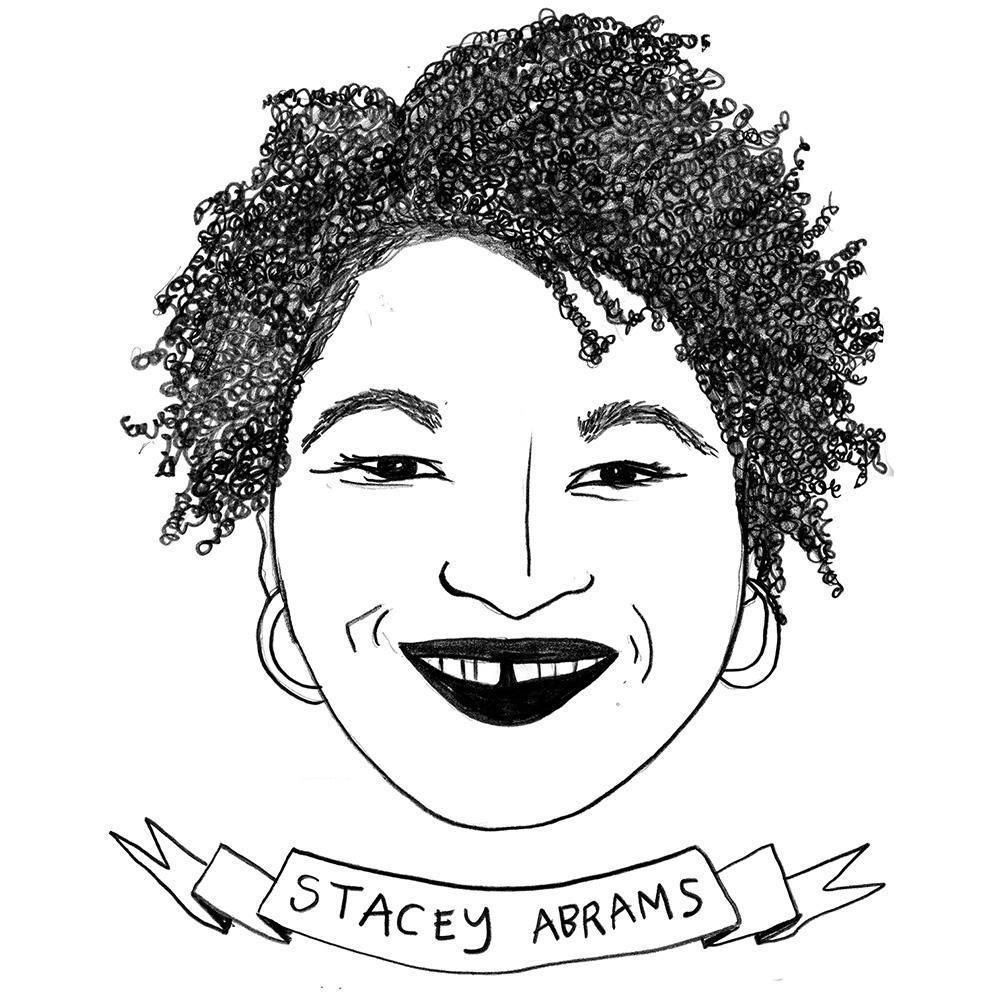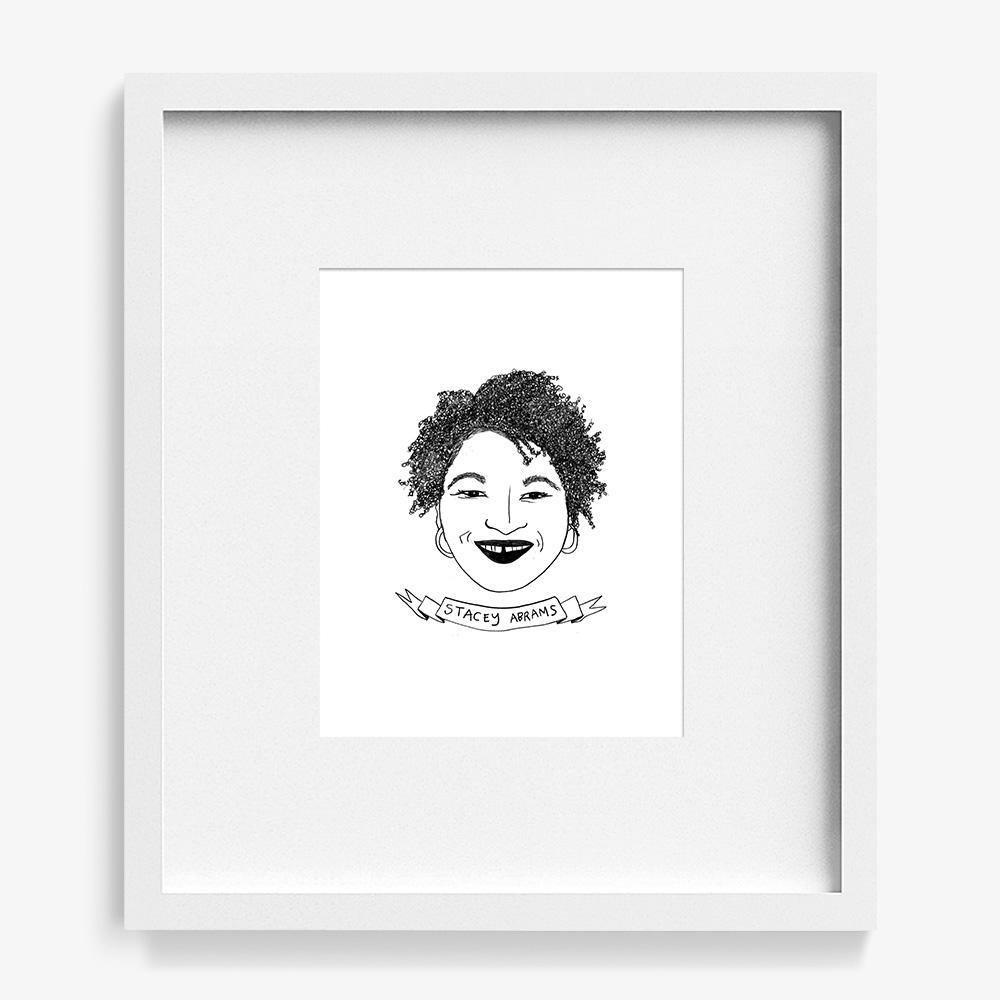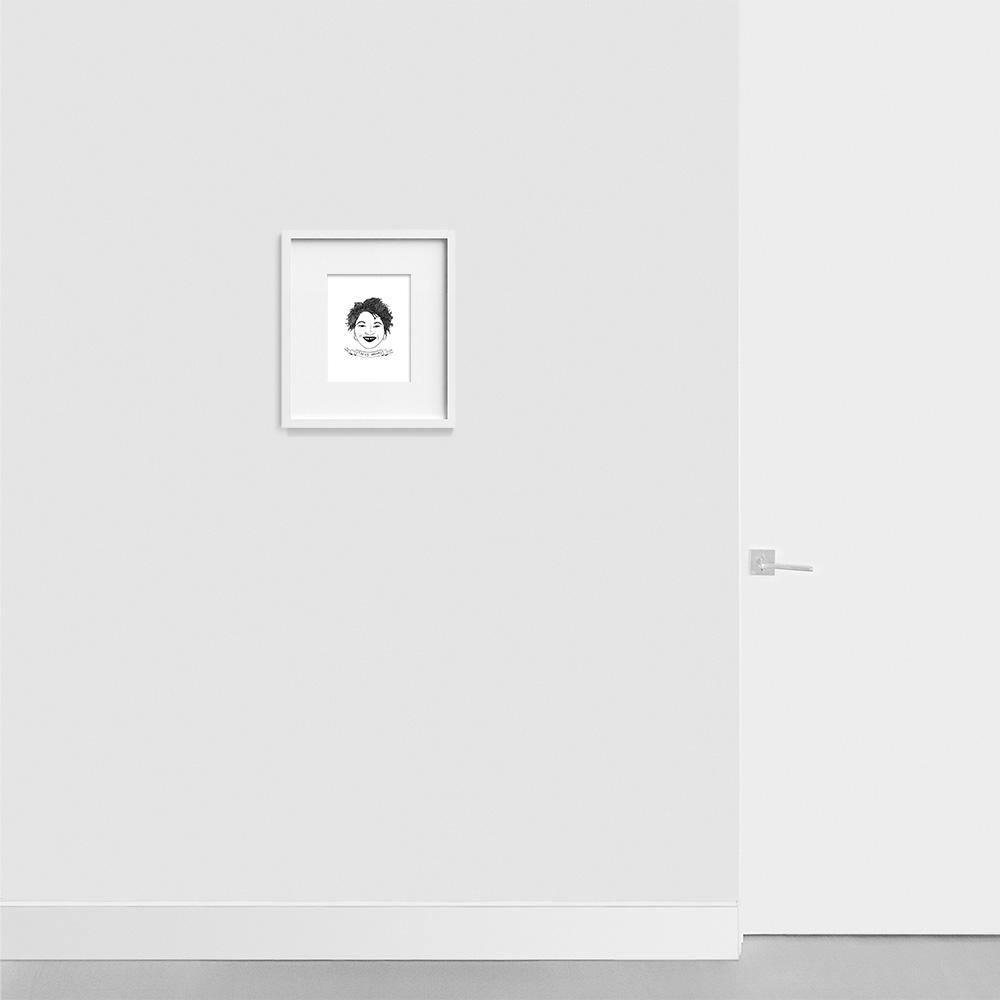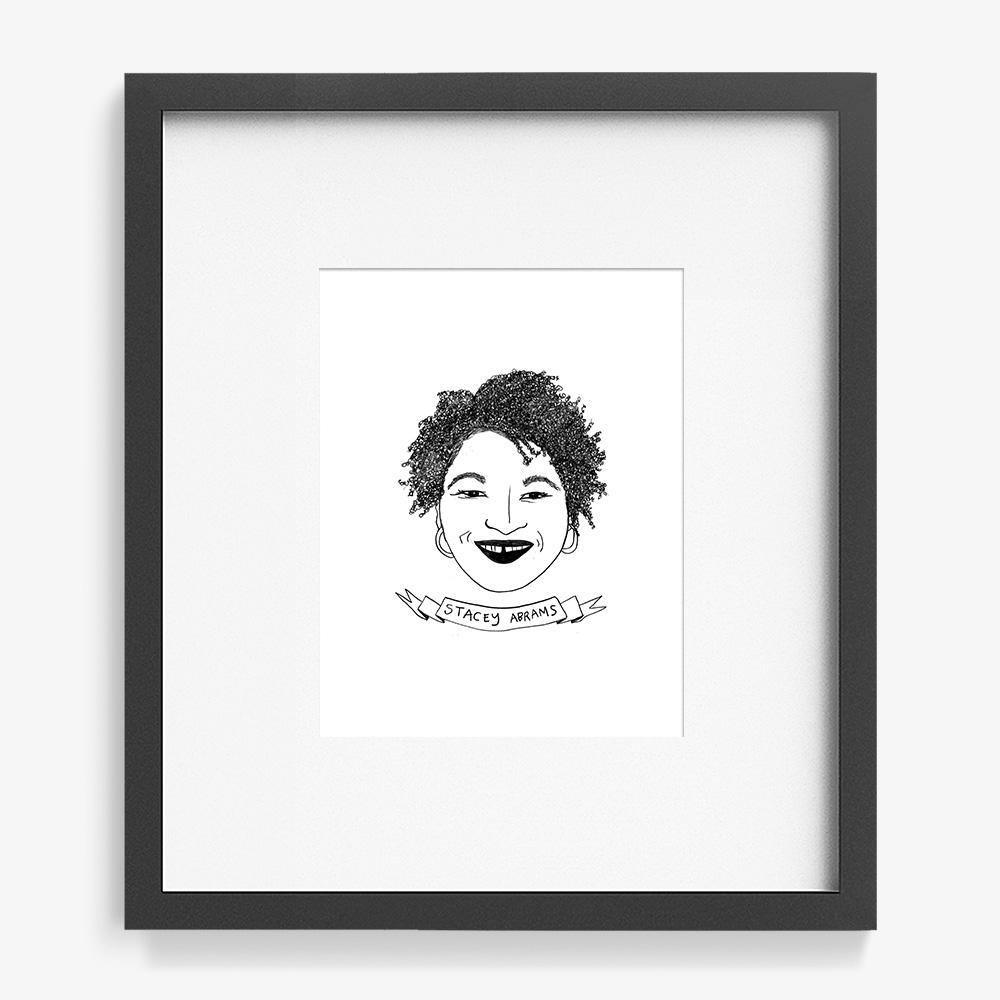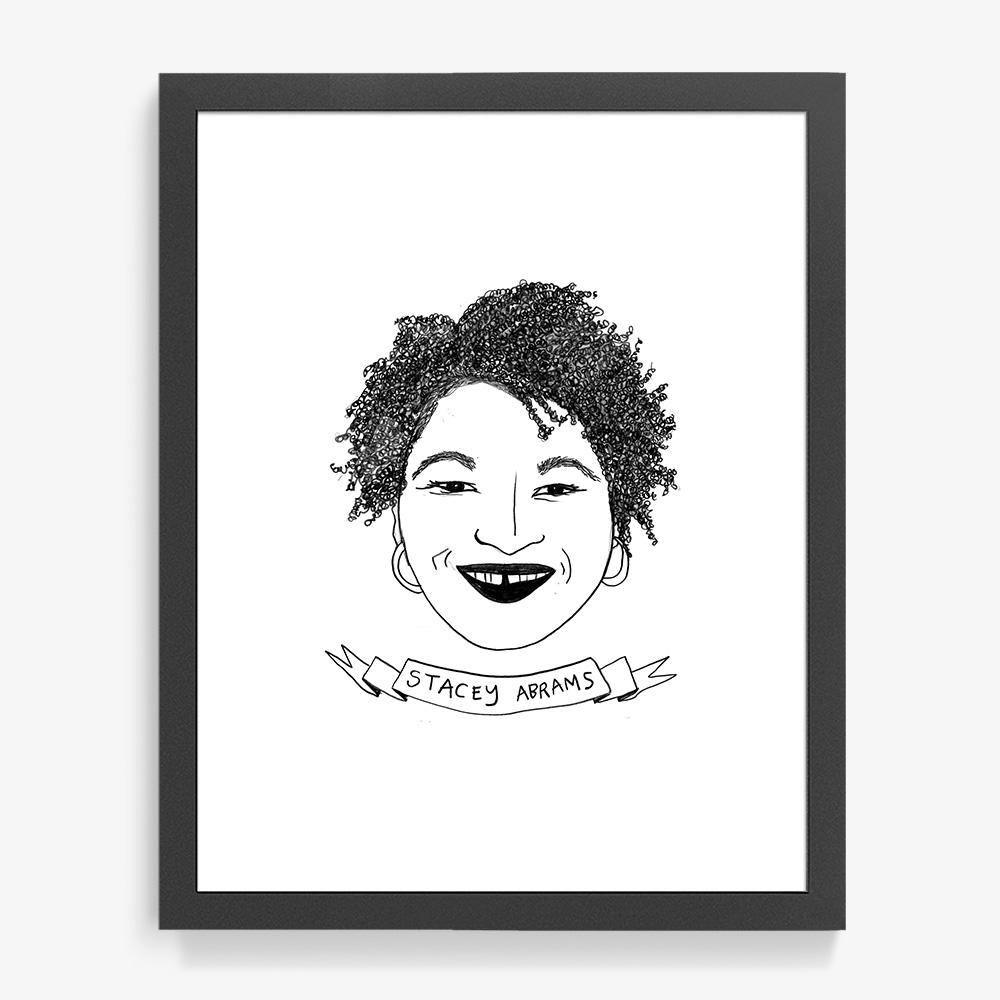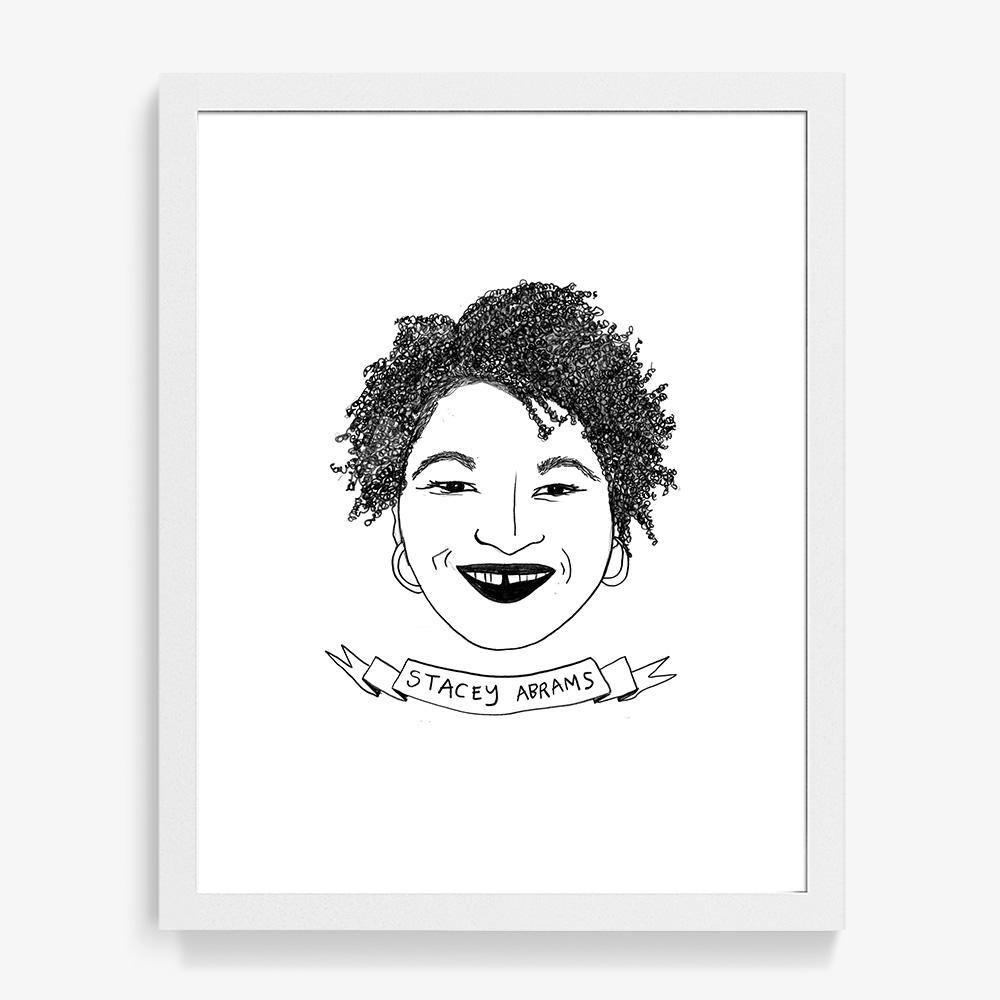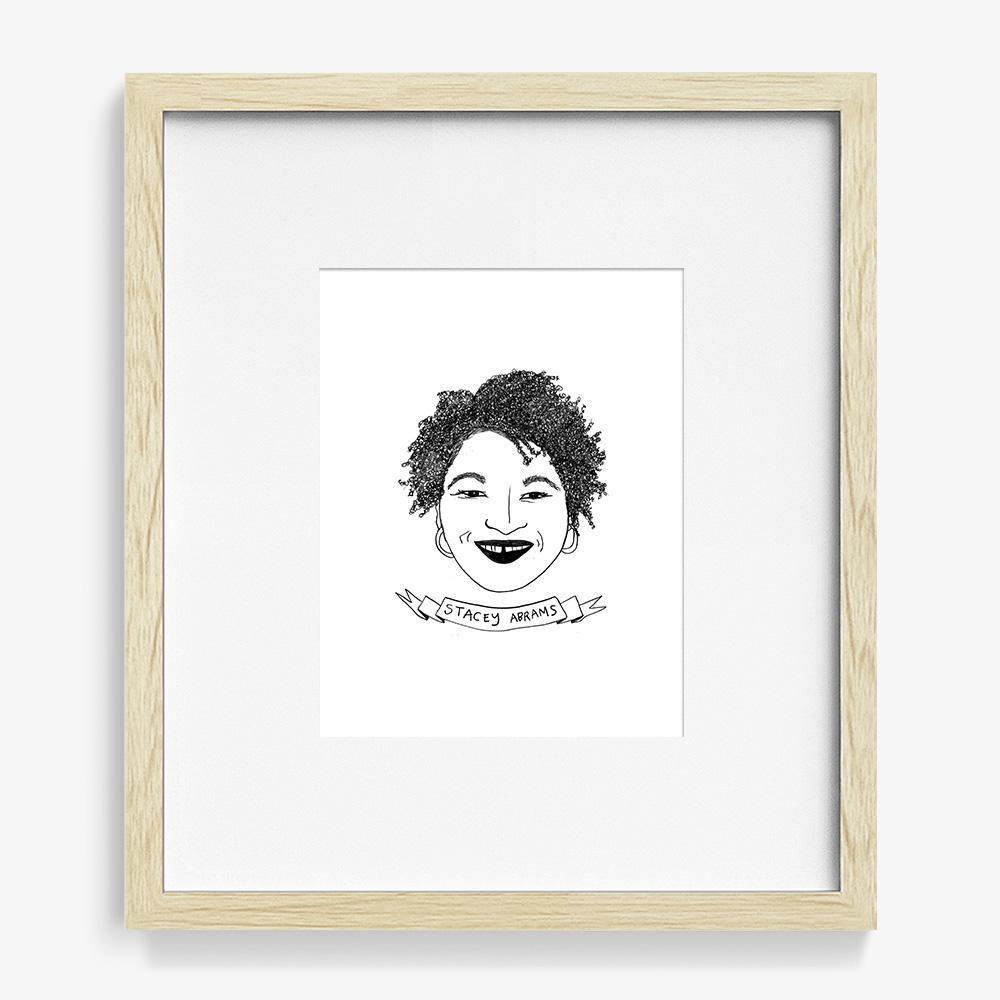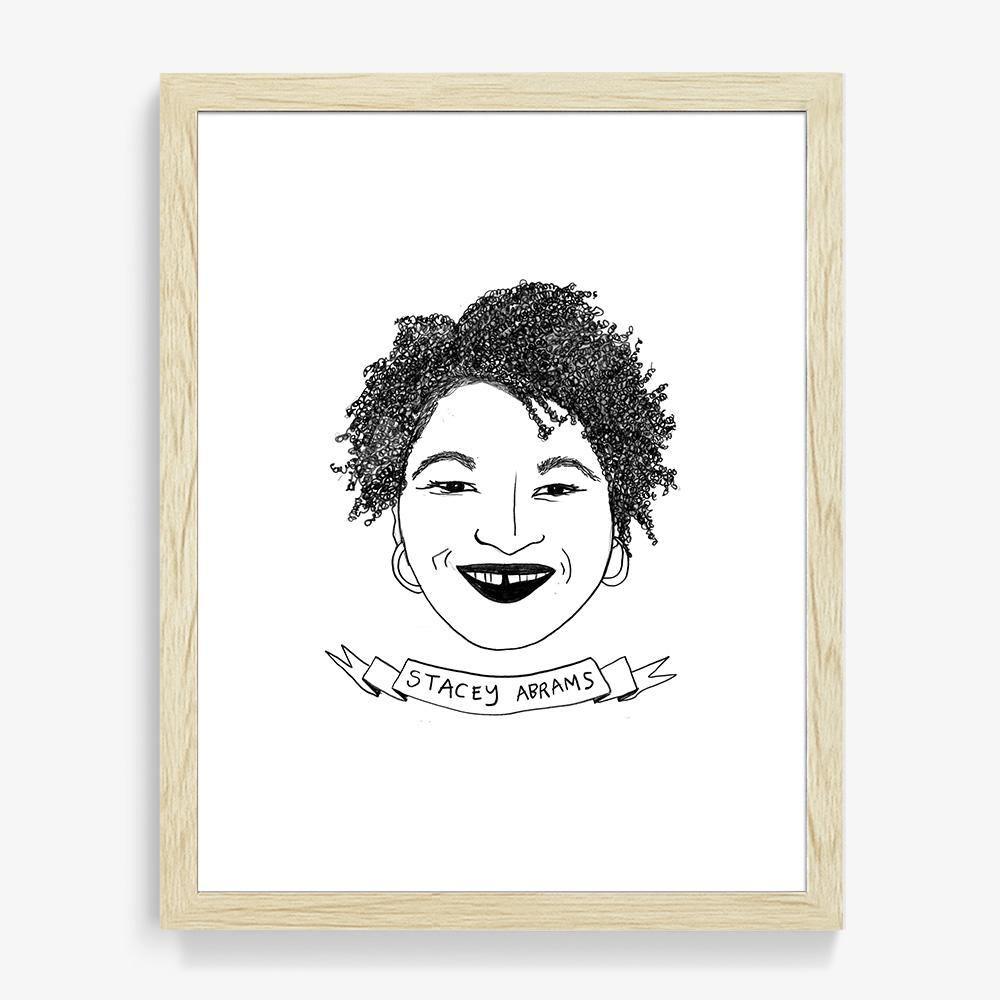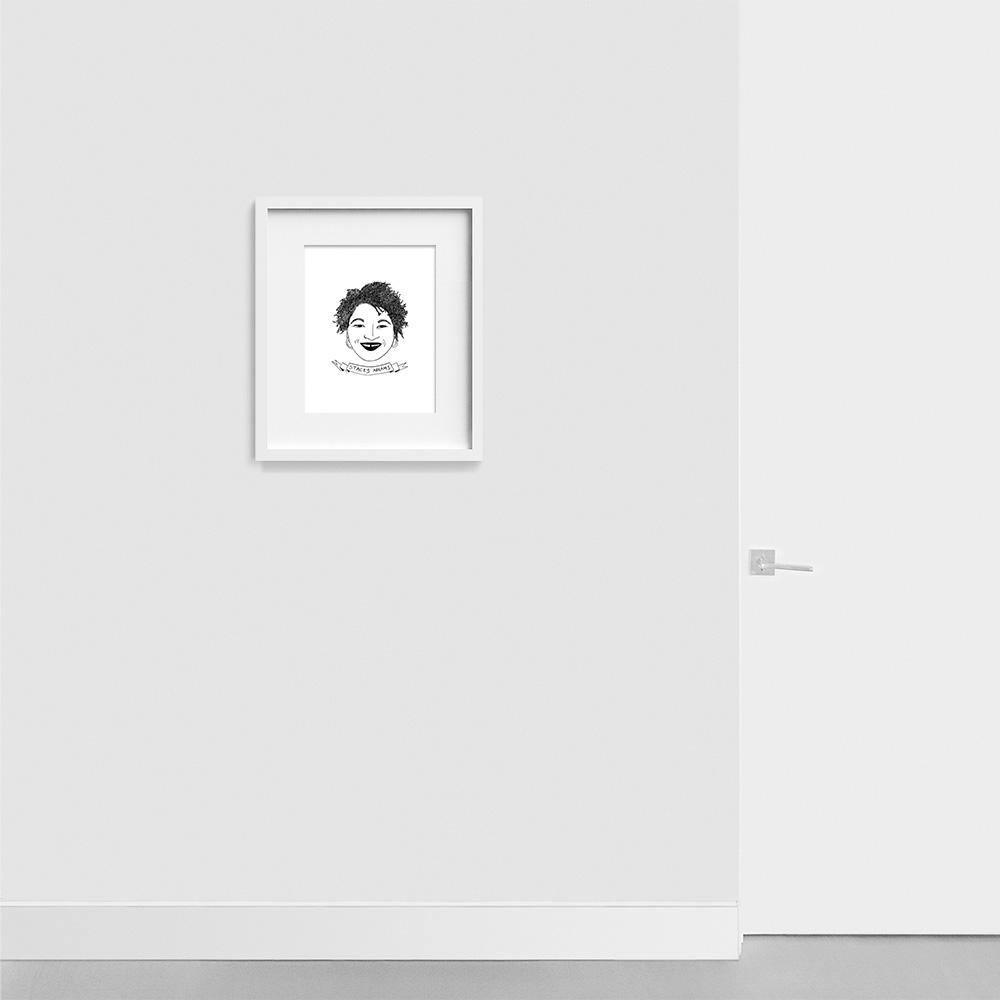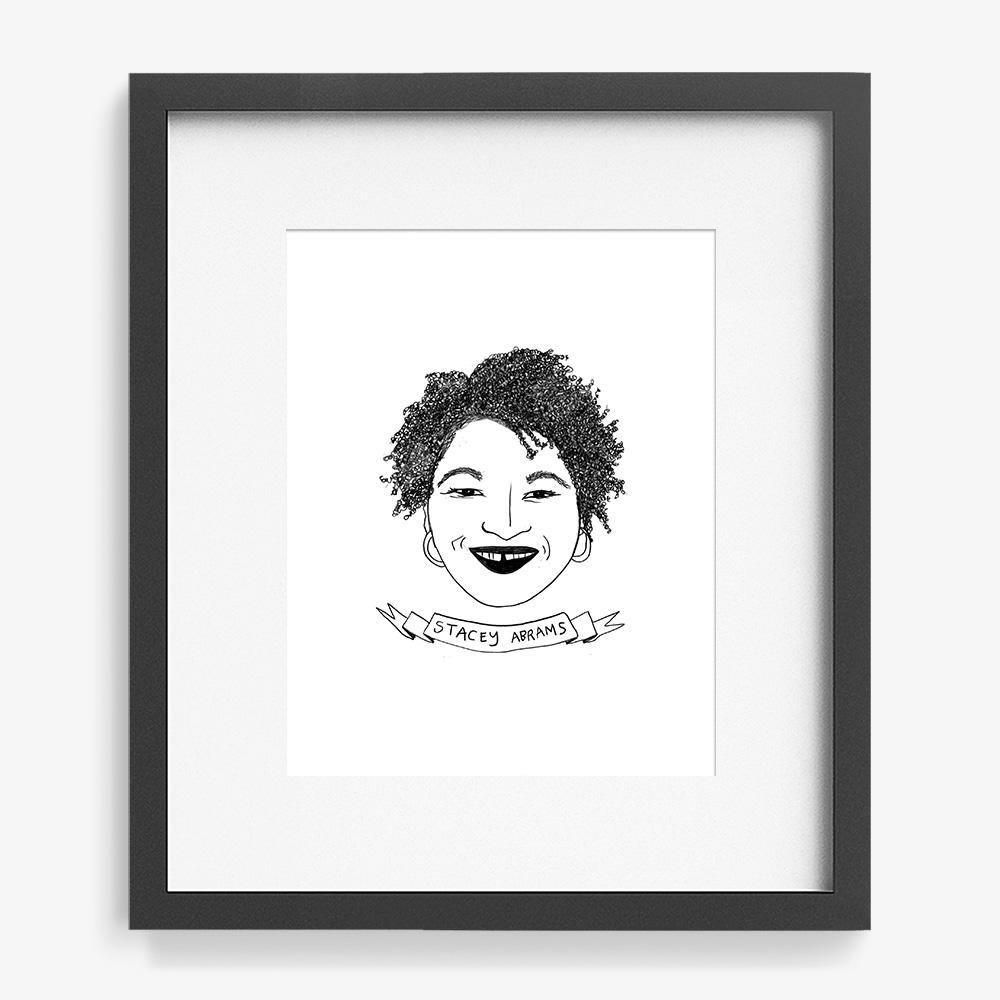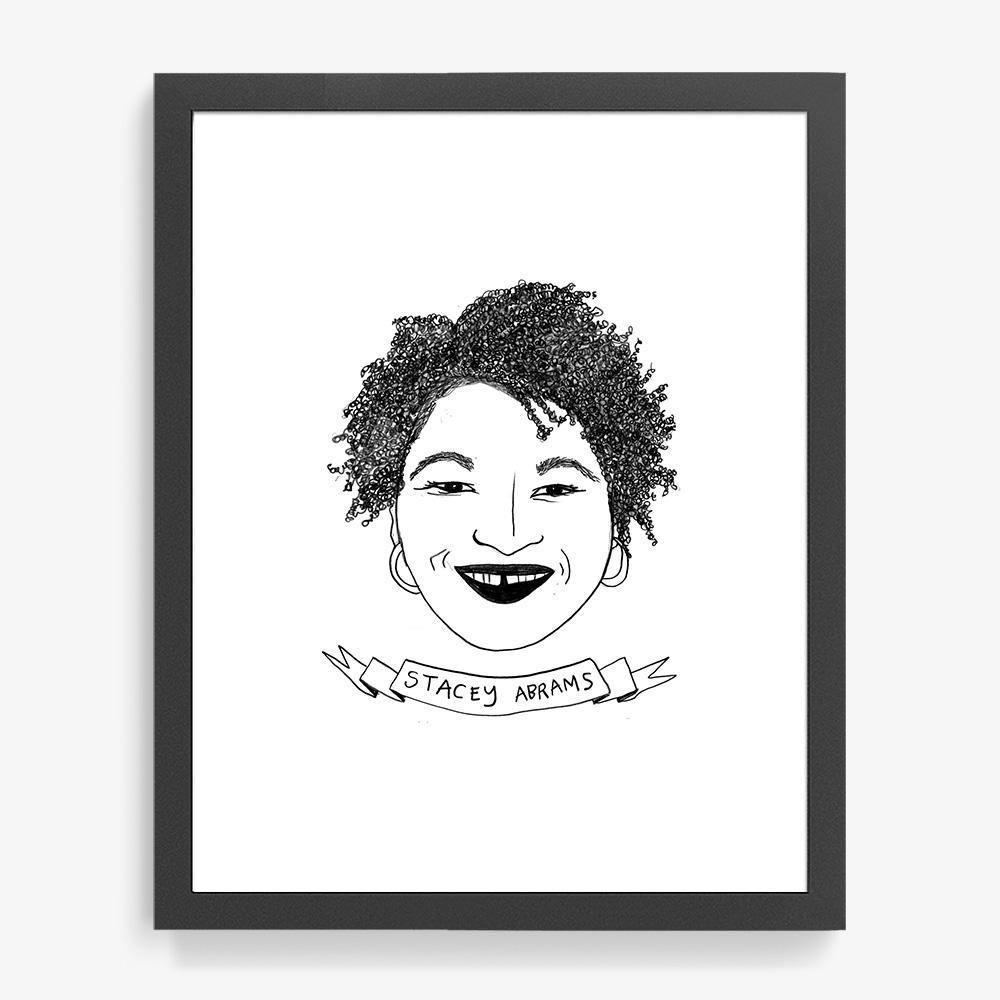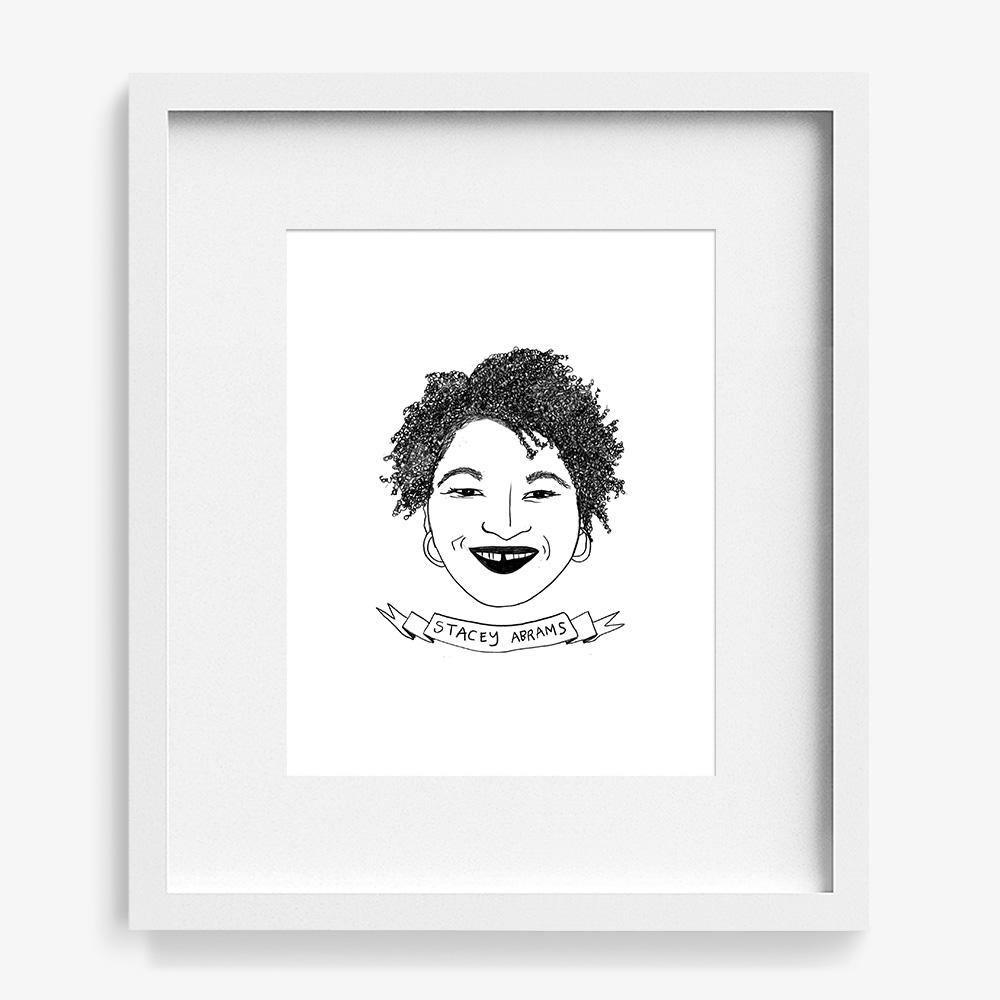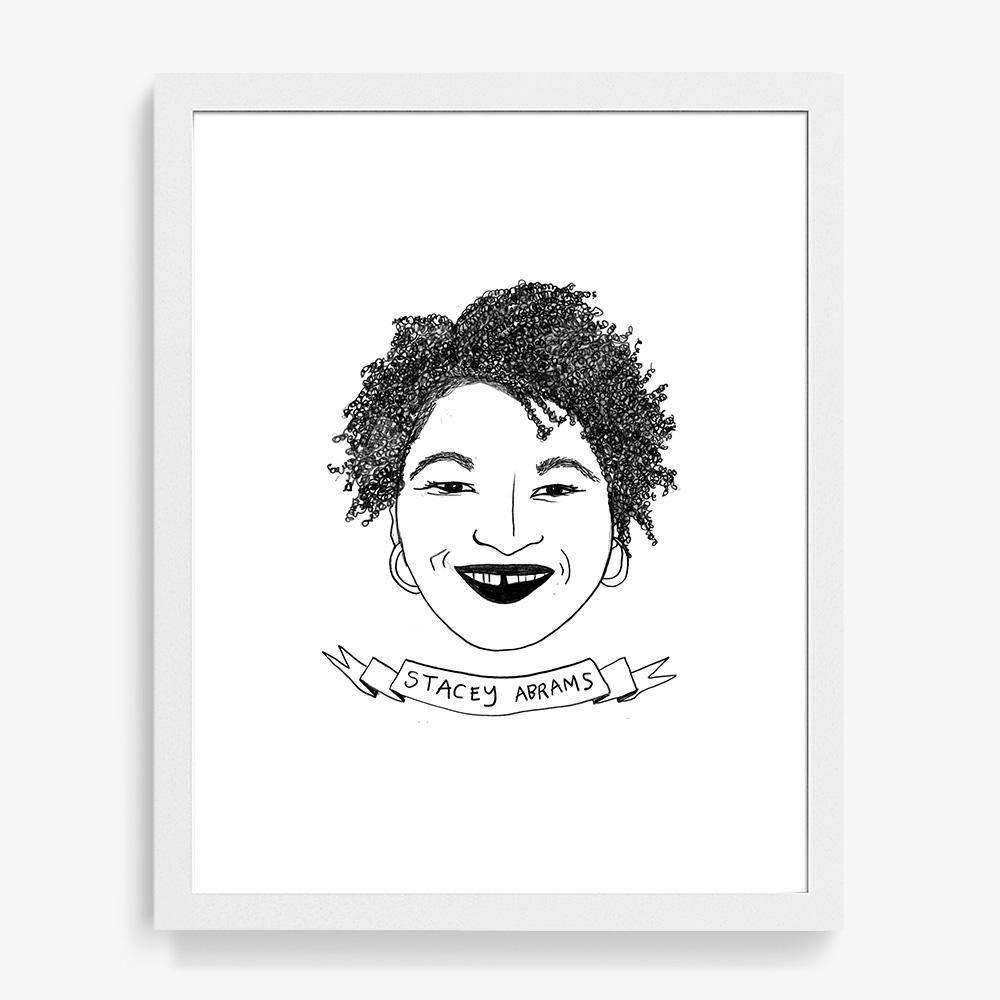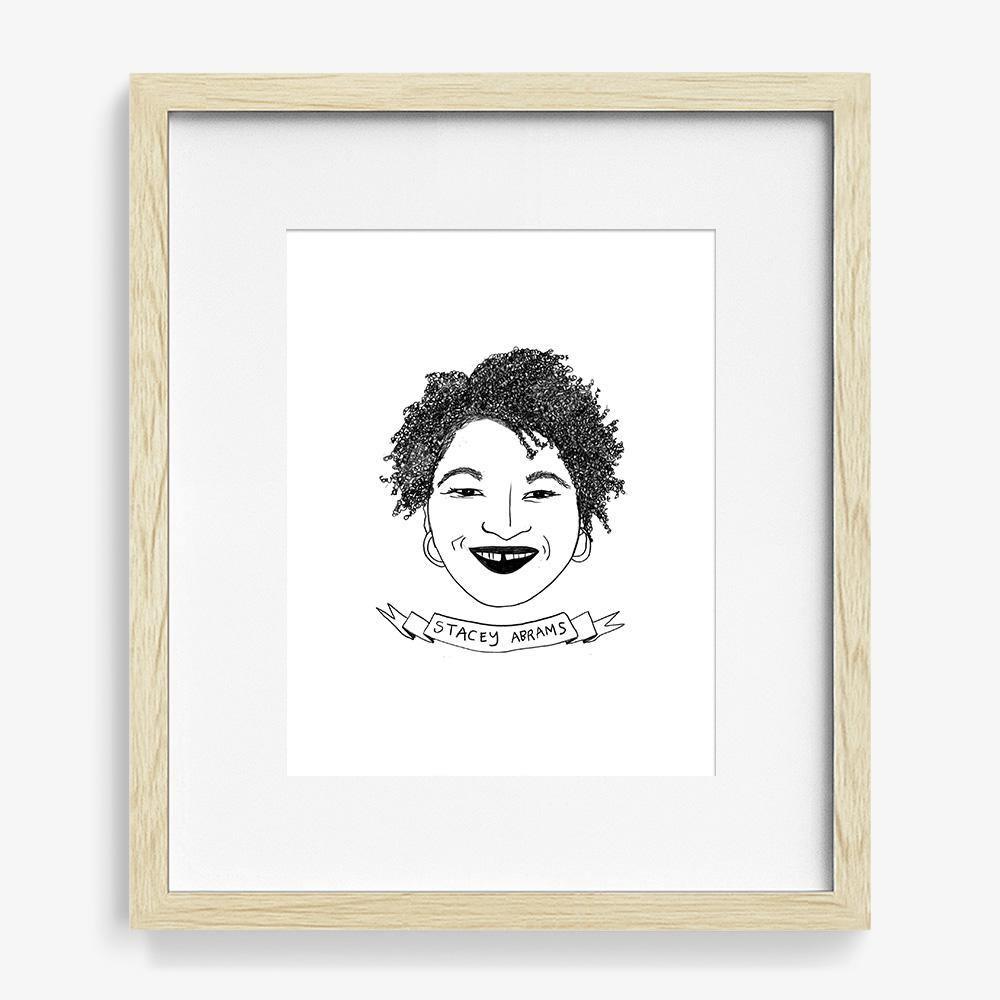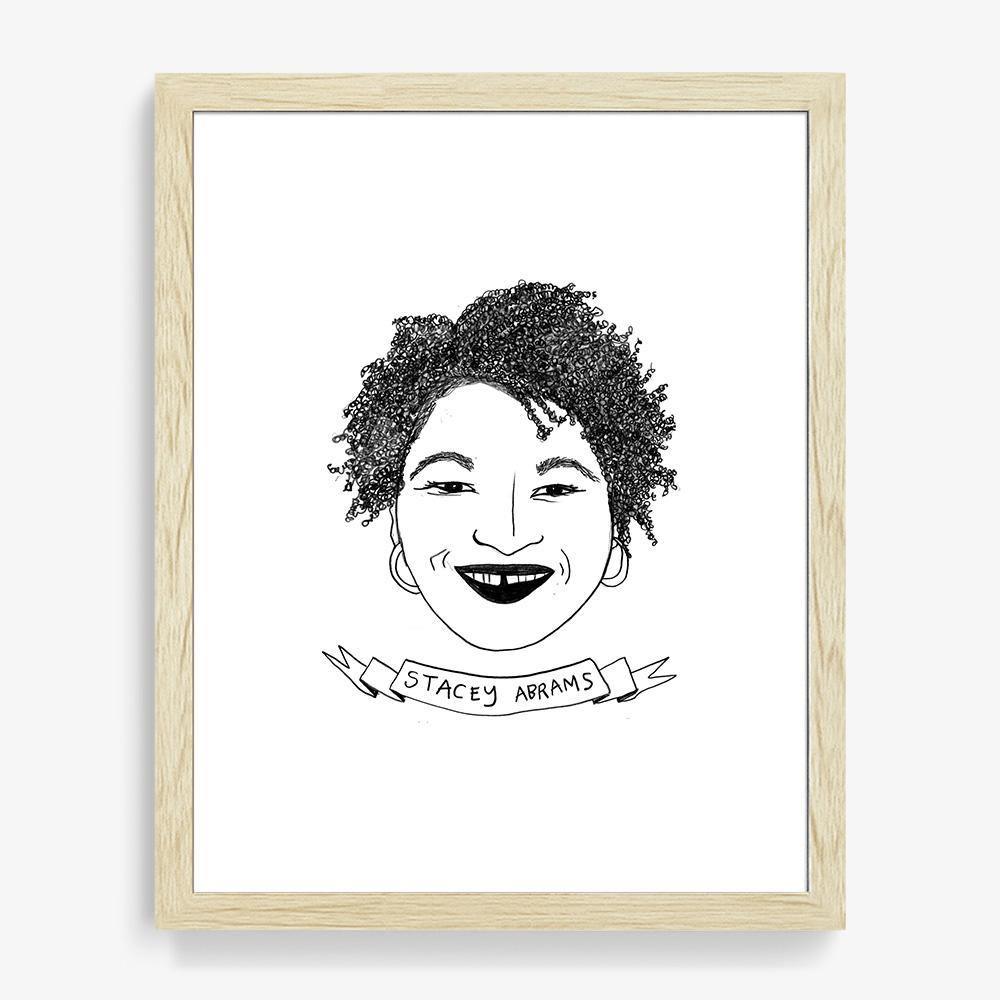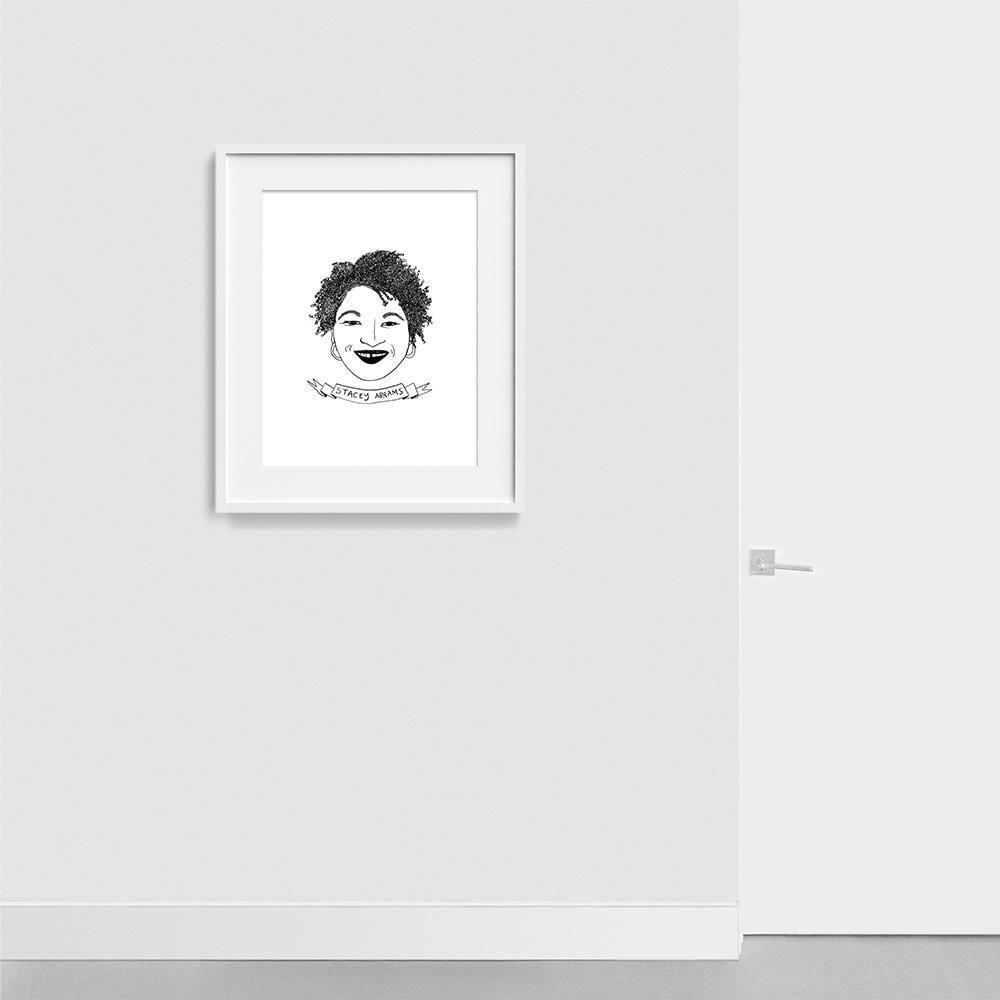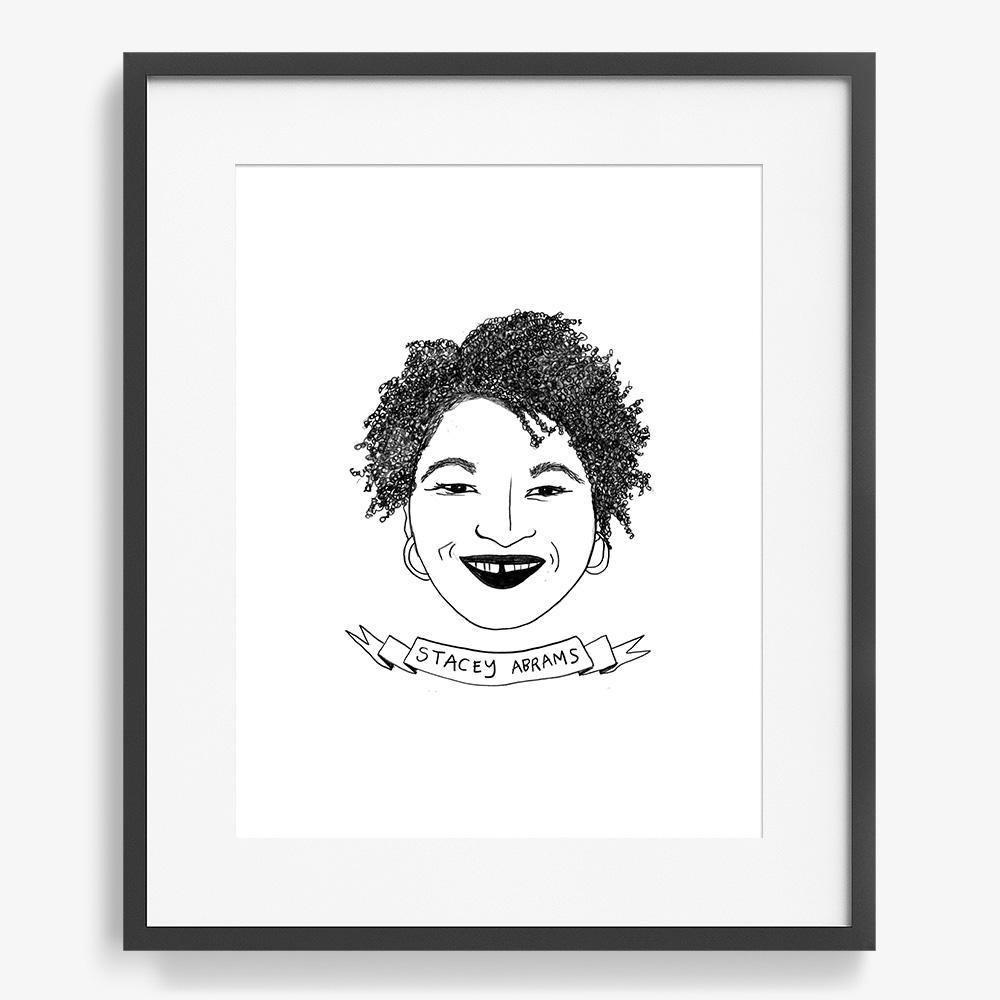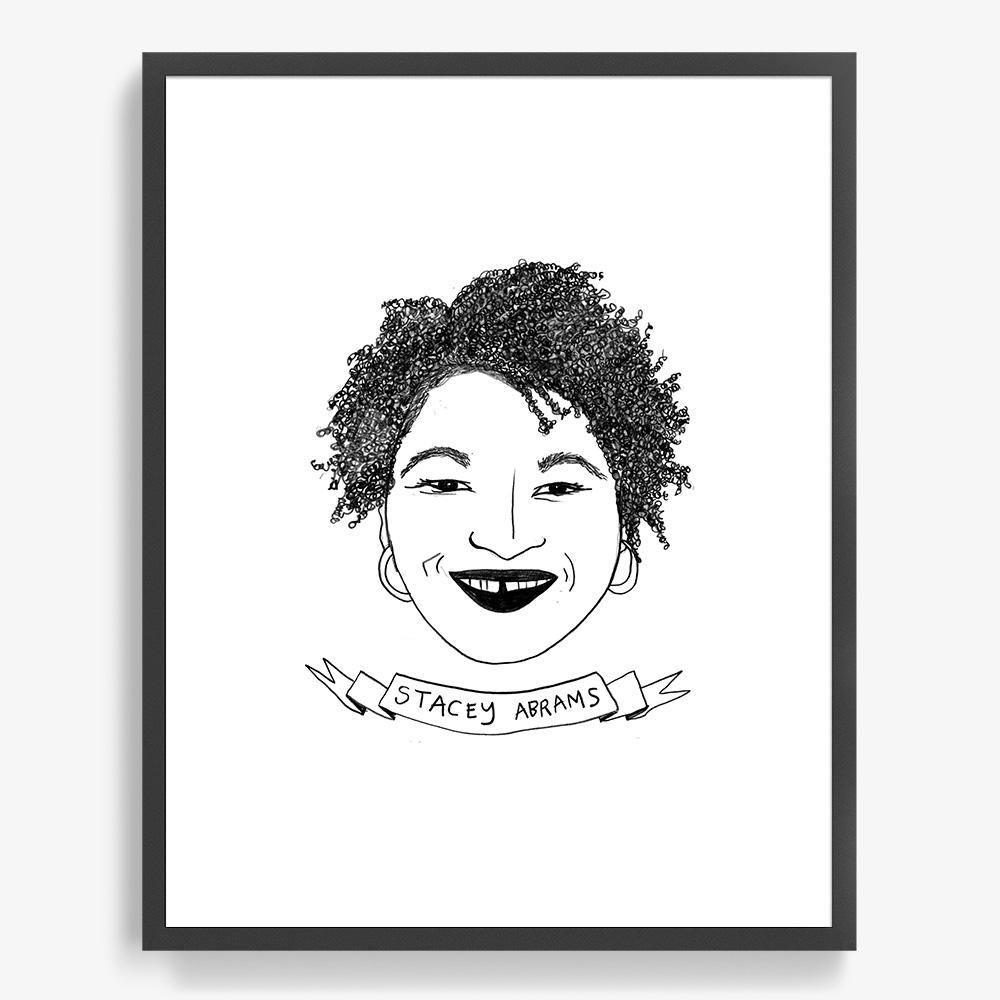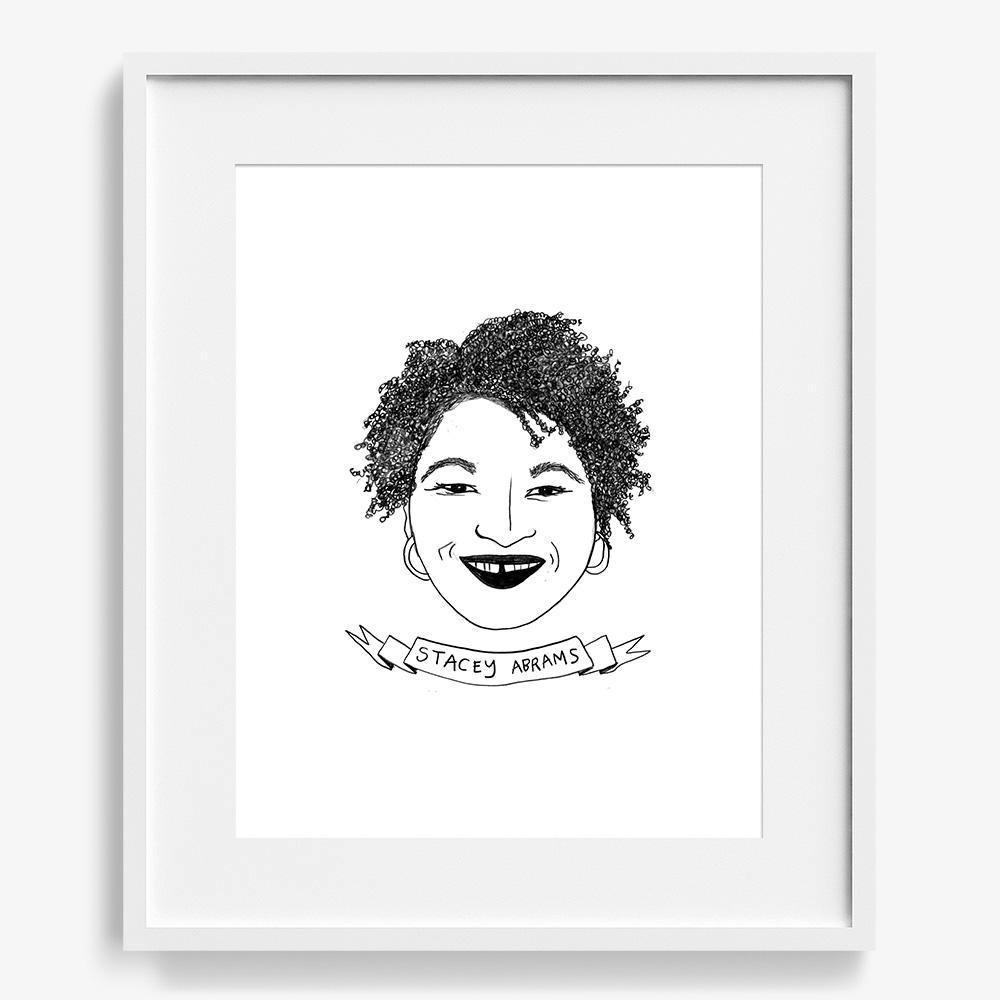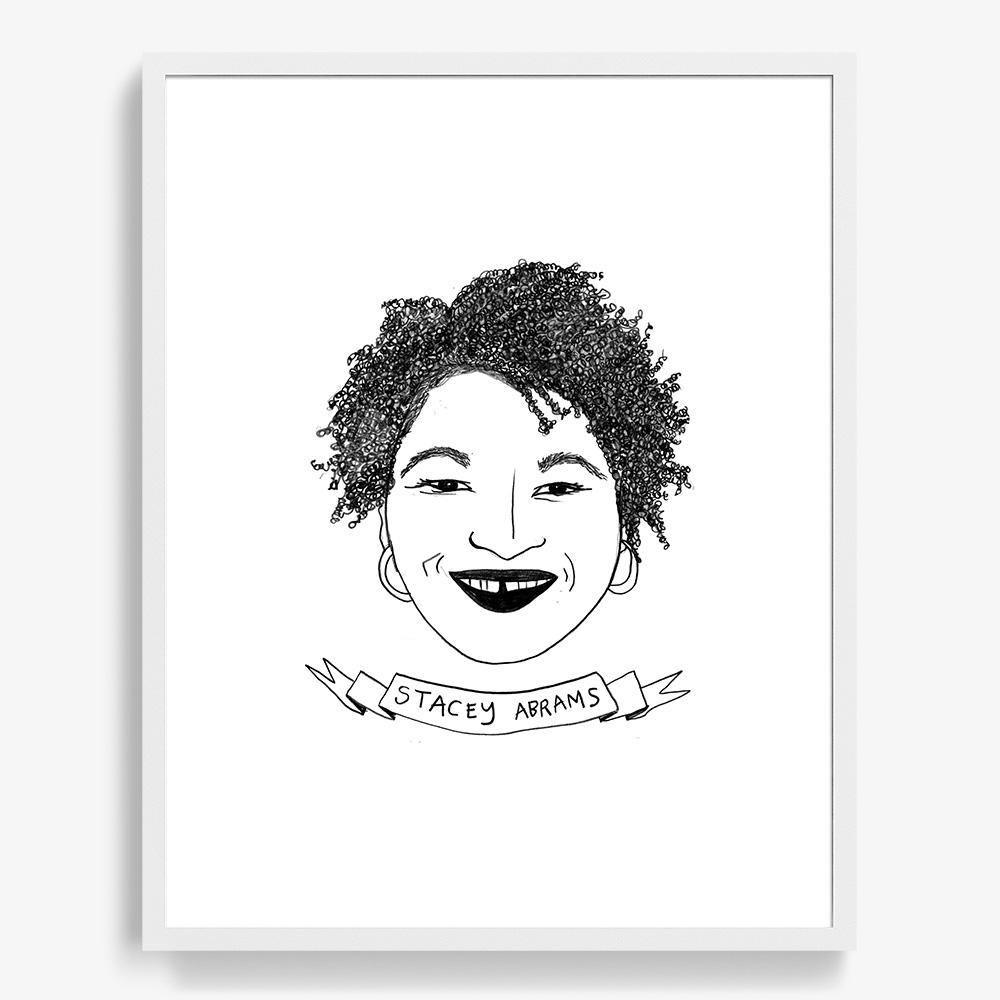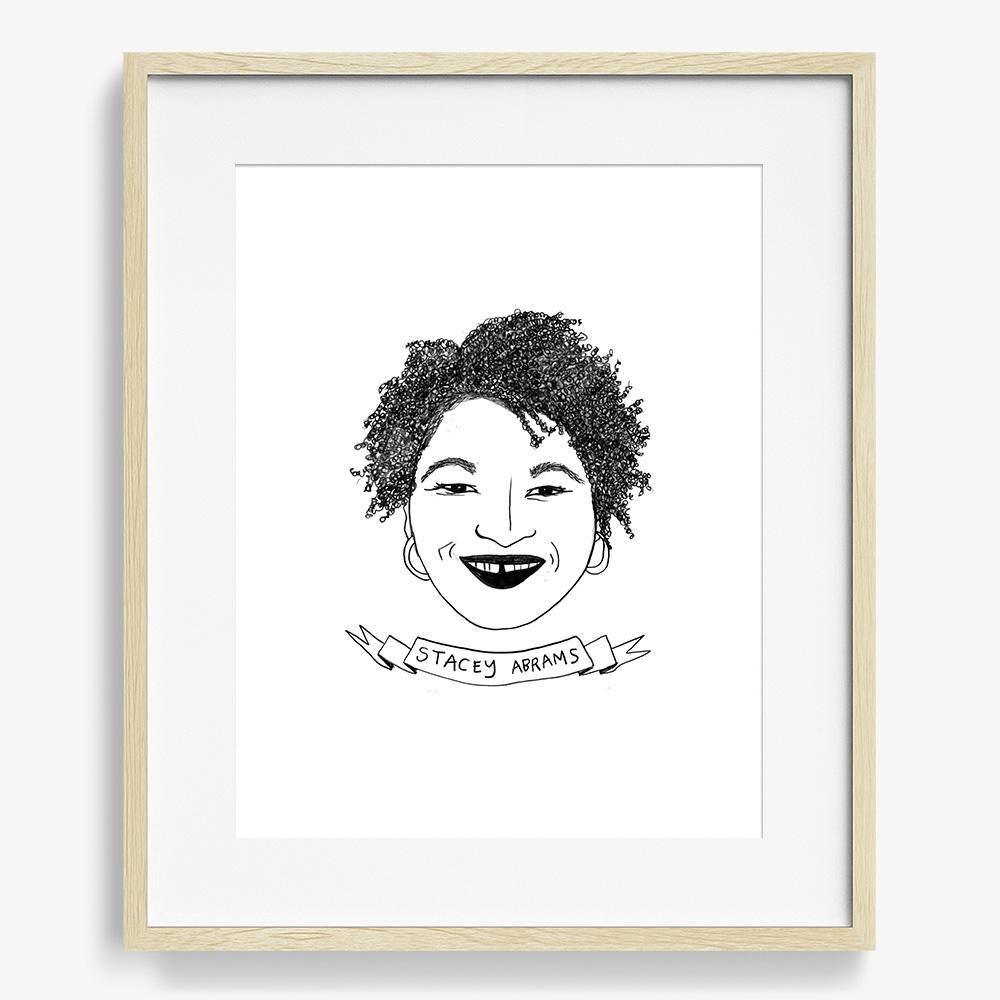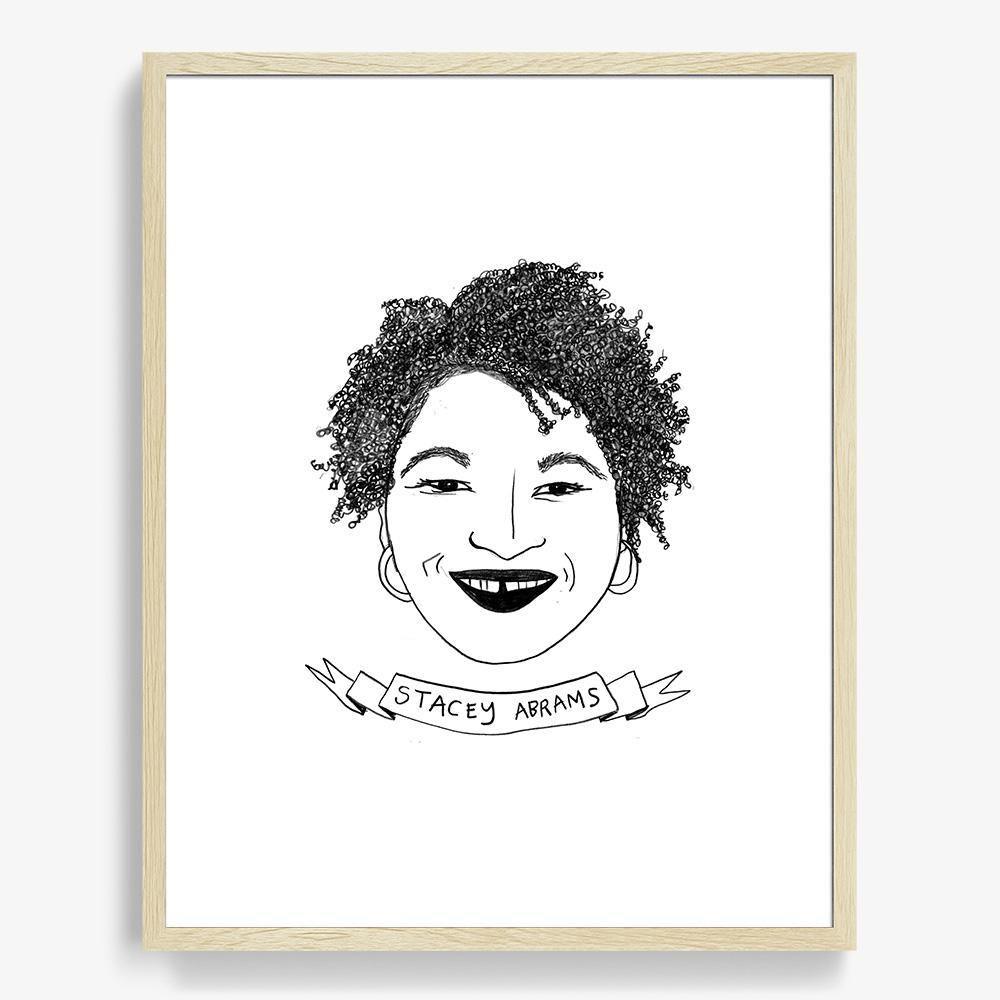 DESCRIPTION
Archival ink on museum-quality cotton rag paper | 2021
Veraldi's limited edition print of Stacey Abrams — American politician, lawyer, voting rights activist, author, and founder of Fair Fight, an organization to combat voter suppression that has been credited with registering over 800,000 first-time Georgia voters — celebrates Abrams' fierce dedication to empowering Americans to use their voice and vote. Using simple yet purposeful lines and texture, Veraldi employs her signature two-dimensional, monochromatic line drawing technique to portray Abrams' likeness and capture the essence of her being — a strong, charismatic, and resilient leader.

A portion of the proceeds from the sale of this print will go to Fair Fight.
DIMENSIONS
9 x 7 inches
14 x 11 inches
23 x 18 inches
FRAMED DIMENSIONS
9 x 7 inches
Matted: 16.5 x 14.5x 1.25 inches
Full Bleed: 10.5 x 8.5 x 1.25 inches
14 x 11 inches
Matted: 21.5 x 18.5 x 1.25 inches
Full Bleed: 15.5 x 12.5 x 1.25
24 x 18 inches
Matted: 31 x 26 x 2 inches
Full Bleed: 25 x 20 x 2 inches
AUTHENTICATION
The work comes with a Certification of Authenticity signed by the Co-Founder of Tappan
Studio Visit
Q. What gets you out of bed in the morning?
A. Howard Stern and coffee...
Explore
We invite you to explore our curated collection of minimal artworks by Tappan artists.
"I create to share with others."
-Dana Veraldi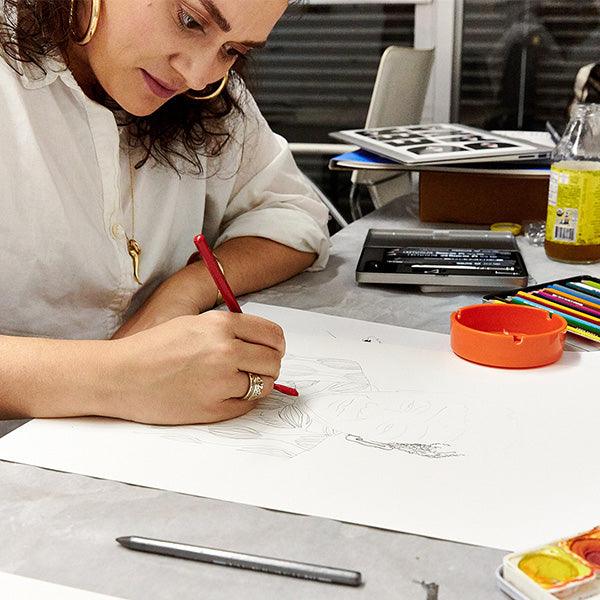 About the Artist
Dana Veraldi
Featured in The New York Times, Architectural Digest, and MyDomaine, Dana Veraldi's elegant portraits capture the spirit of her subjects with a unique and elegant line.
In the Studio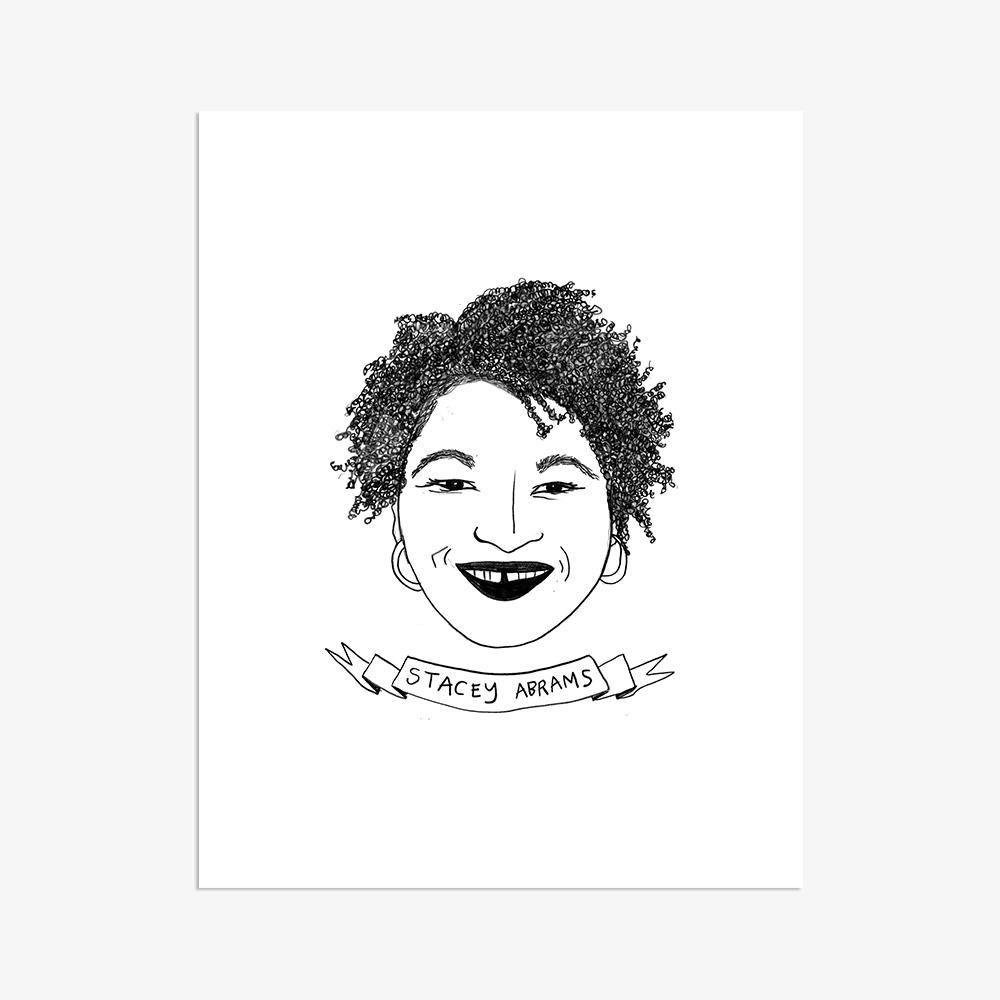 Choose options