JUST ADDED TO YOUR CART
Qty: 1
VIEW CART (

0

)
Continue shopping
Auction for Original Drawing
by Bella McGoldrick
Auction Ended Nov 7th, 10pm EST
Final Sale price $28,750
Artist: Bella McGoldrick
Title: Everything & Lox
Size: 30 x 30 inches
Medium: Colored Pencil on Archival Paper
Frame: Archival Quality Float Frame Included
A portion of the proceeds from this sale will be donated to
Charity Water
, an organization close to Bella's heart.
The Story of Everything & Lox
My surroundings are my themes, my inspiration and my reason to create art. Objects tie me to places and times, and having moved from NYC now, this piece holds a special place in my story. Before I moved to the US, my favourite restaurant in Melbourne was a NYC bagel spot......read more
The piece features some marks and indentations that happen as a result of the artist's process. Bella considers these a part of the piece and will remain evident on this original work of art.
Auction Ended
Final Sale price $28,750
"We could've gone with an egg and cheese addition, but I chose the expensive option, the option I used to have to miss out on when I first moved to NYC, it's the staple food, but it's the fancy one."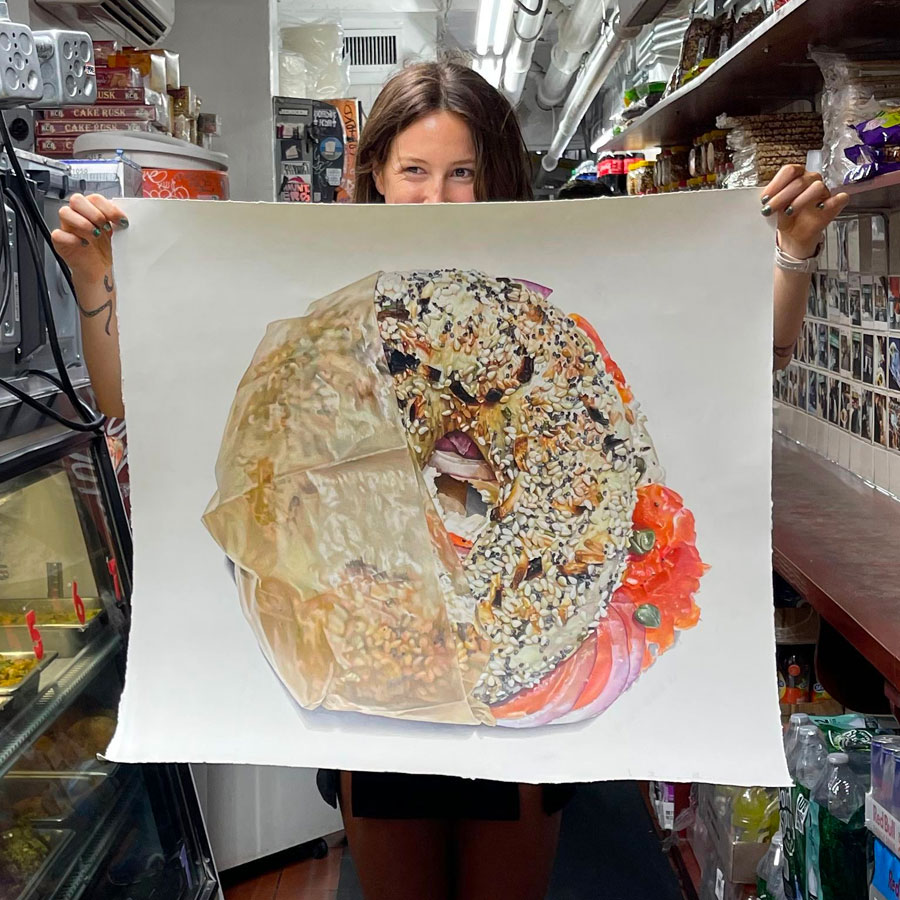 About


Bella McGoldrick

Recently featured in Design You Trust, Trendland, and Coveteur, McGoldrick's hyper realistic drawings take 100 hours to produce and focus on objects and how they transform with use and time.