JUST ADDED TO YOUR CART
Qty: 1
VIEW CART (

0

)
Continue shopping
Rose et Jaune 01
Painting
<!- Product Available -><!- Product Sold Out ->
Be in the Know About Artwork Launches & Artist News
DESCRIPTION
41x55", oil, oil pastels, acrylics, watercolours and pencils on French Lana paper, 150g, 2015
"This series Rose et Jaune is a commonly rooted series of paintings and analog photographs.
"It began in summer 2015, shortly after our wedding Jatinder my husband and I, went on for a small journey in South Wales. An afternoon spent on a sandy beach, flowers, the trees, all the seasons seemed to come together. Returning to London, my paintings evolved, the organic shapes I used to communicate transformed into figures of flora. At first I did not really know what to do; keep this series of paintings a secret? Jatinder and Maureen Doherty encouraged me to present them. With time I also realised there was not - as I initially thought - opposition between my older works and this series; rather they are conversations, my abstract painting seem to be close and meditative views of flora. These recent paintings also are more confidently telling my deep attachement to nature and request for us to take care of it instead of repetitively destroying it."
AUTHENTICITY
Signed by the artist. 
SHIPPING
Please allow 5 - 7 business days for unframed works.
Framed works ship between 10 - 14 business days.
His work, brimming with mystery, seeks to document the forgotten corners, empty roads, and nowhere places of America and beyond.
Studio Visit
Q. Where is your ideal life?
A. In a simpler place.
Explore
Tappan invites you to explore our curated collection of artworks focusing on art objects.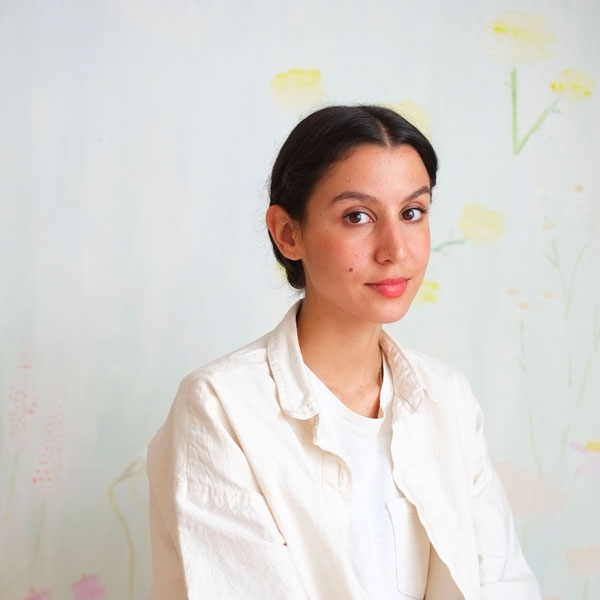 About


Johanna Tagada Hoffbeck

Multi-disciplinary artist Johanna Tagada Hoffbeck's practice includes painting, mixed media, photographic prints, and sculpture. Tagada Hoffbeck shows extensively in Japan and Europe. Select public and private collections include Design Museum (Gent, BE), Booklet Art Library (Tokyo, JP), and Los Angeles Contemporary Archives (Los Angeles, US).