JUST ADDED TO YOUR CART
Qty: 1
VIEW CART (

0

)
Continue shopping
of Bees and Mist
Sculpture
<!- Product Available -><!- Product Sold Out ->
Be in the Know About Artwork Launches & Artist News
ABOUT THE ARTWORK
Alexis Arnold's Crystallized Books series investigates the nature of books as both objects and signifiers of memories, teachings and personal stories. After repeatedly happening upon boxes of discarded books, Arnold felt inspired to investigate the nature of books as both objects and signifiers of memories, teachings and personal stories. Manipulating found books with her hands, water, and salt, Arnold allows her crystallization process to dissolve the textual content of the books, transforming them from objects of significance into purely aesthetic material artifacts devoid of context, yet imbued with a sense of mystical timelessness.
DESCRIPTION
Book, of Bees and Mist | 2016
DIMENSIONS
11 x 8 x 9 inches
AUTHENTICATION
The work comes with a certification of authenticity signed by the Co-Founder of Tappan
SHIPPING
Works ships in 5 business days 
CARE/DISPLAY NOTE
As part of the conceptual intent of the series, the crystallized books are intended to change in appearance over time. While the sculptural form of the book remains in tact, the crystals will gradually transform from translucent to opaque. Keeping the sculpture in a consistent climate with low humidity, normal to cool room temperature or cooler, and away from direct heat and sunlight will preserve the intended slow rate of change in color. Handling should be kept at a minimum.
Arnold's
material and process-driven practice explores the structures and phenomena of the natural world across micro to macro levels.
Studio Visit
Q. What motivates you?
A. A desire to see my ideas come to existence, innate impulses...
Explore
Tappan invites you to explore our curated collection of artworks focusing on art objects.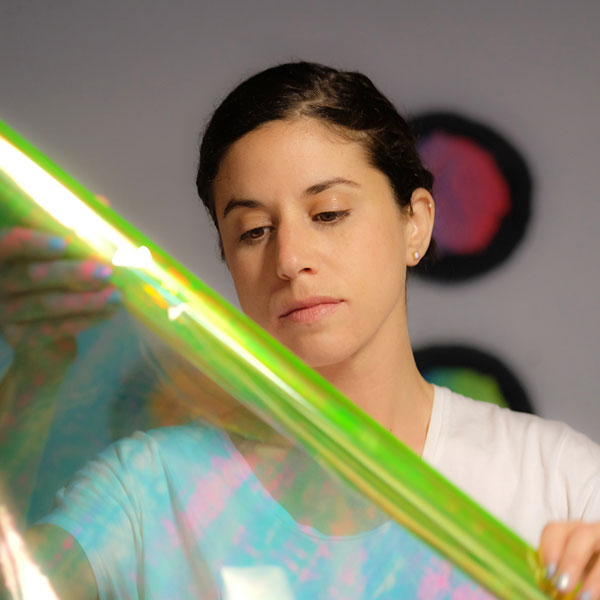 About


Alexis Arnold

Alexis Arnold's sculptures, installations, and mixed-media 2D artworks explore the subjective perception and experience of light, space and color, geology, and the visualization of time. She has exhibited at Crystal Bridges Museum, Aspen Art Museum, Art on Paper, and the Bay Area Discovery Museum and is in the SFMOMA permanent collection. Arnold has also been featured in WSJ, designboom, Apartment Therapy, Colossal, and Hi-Fructose.