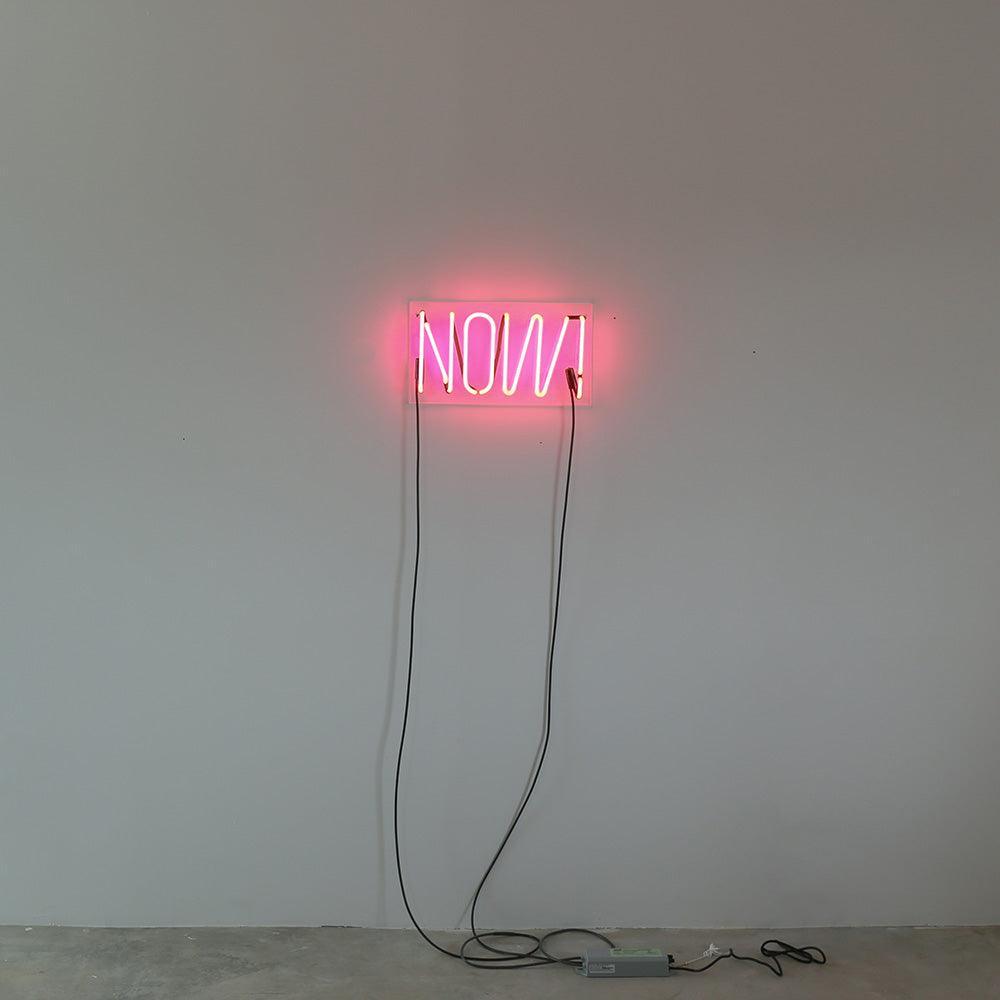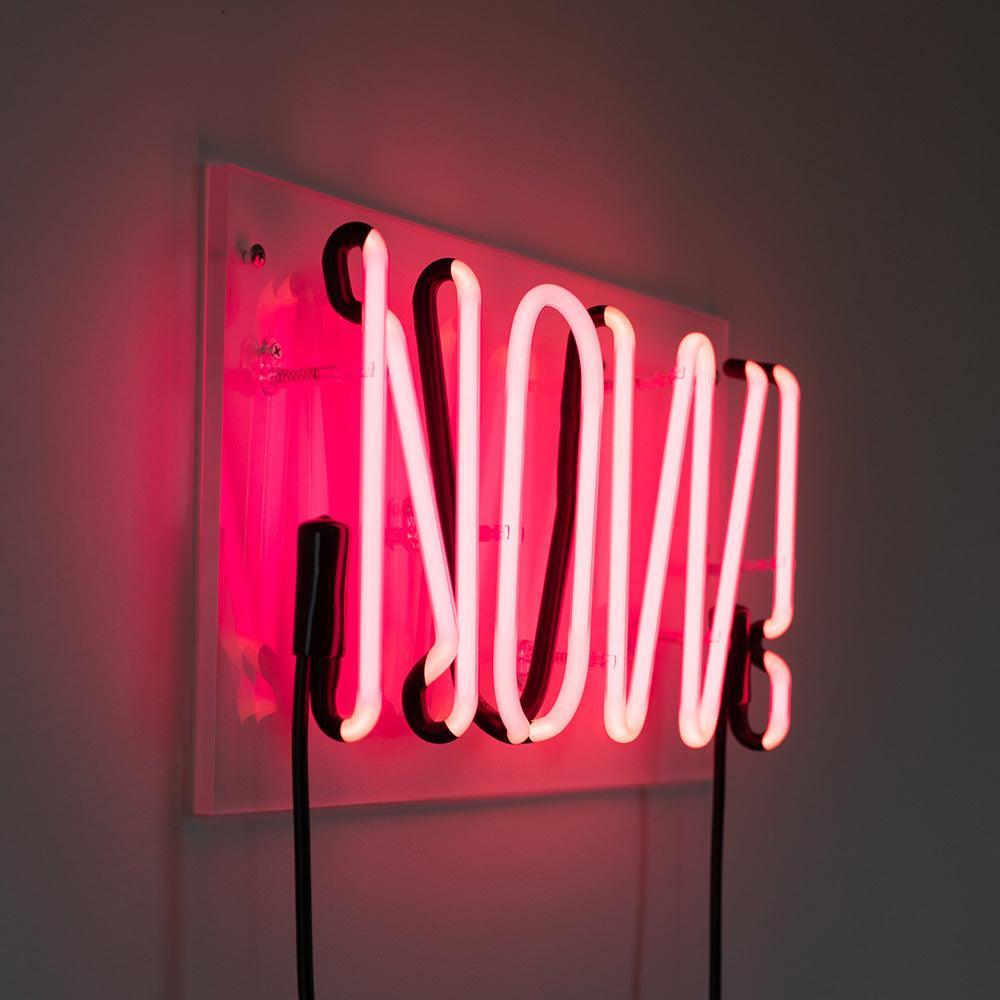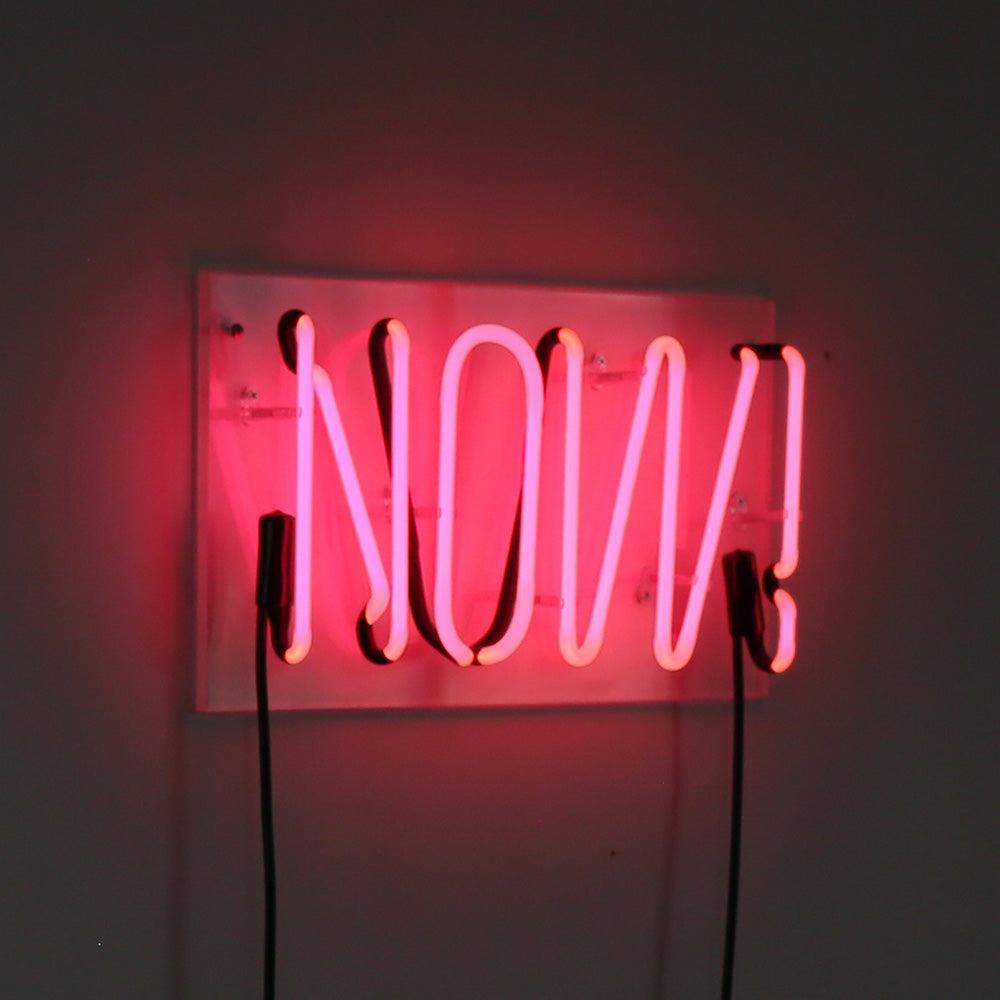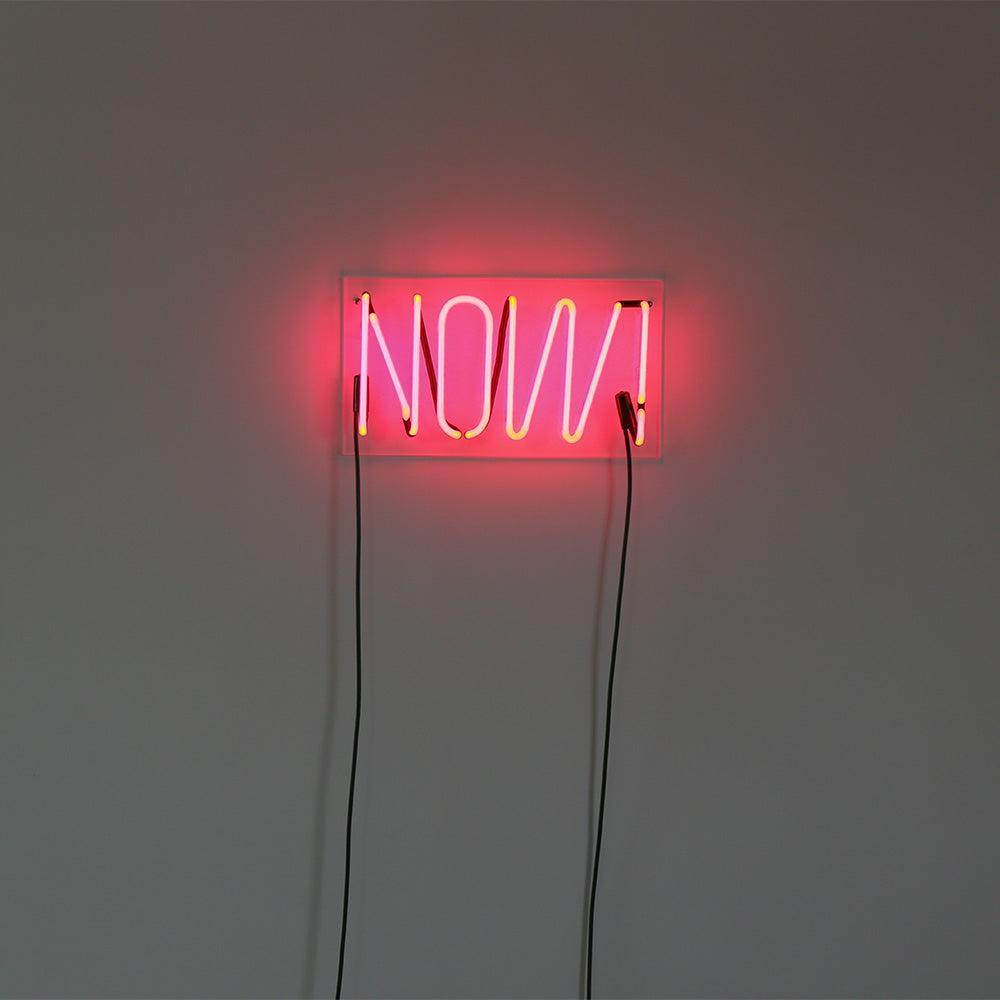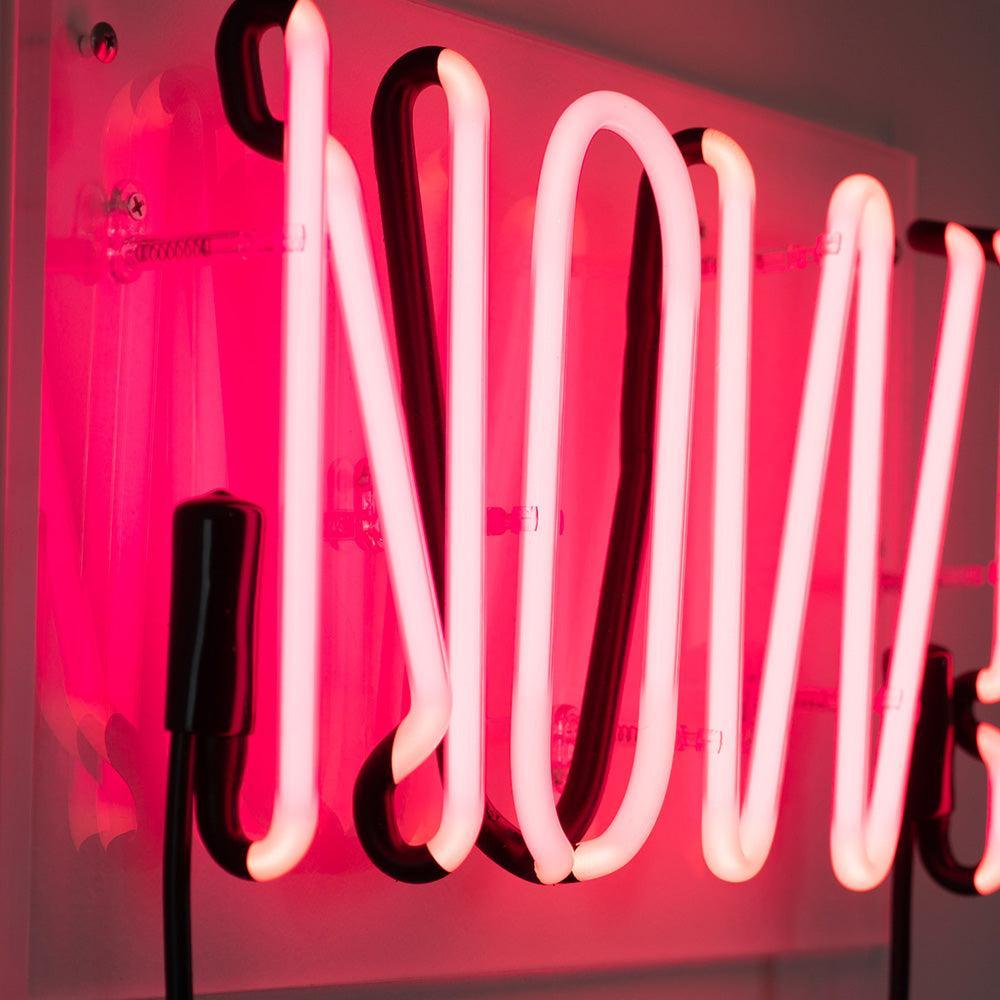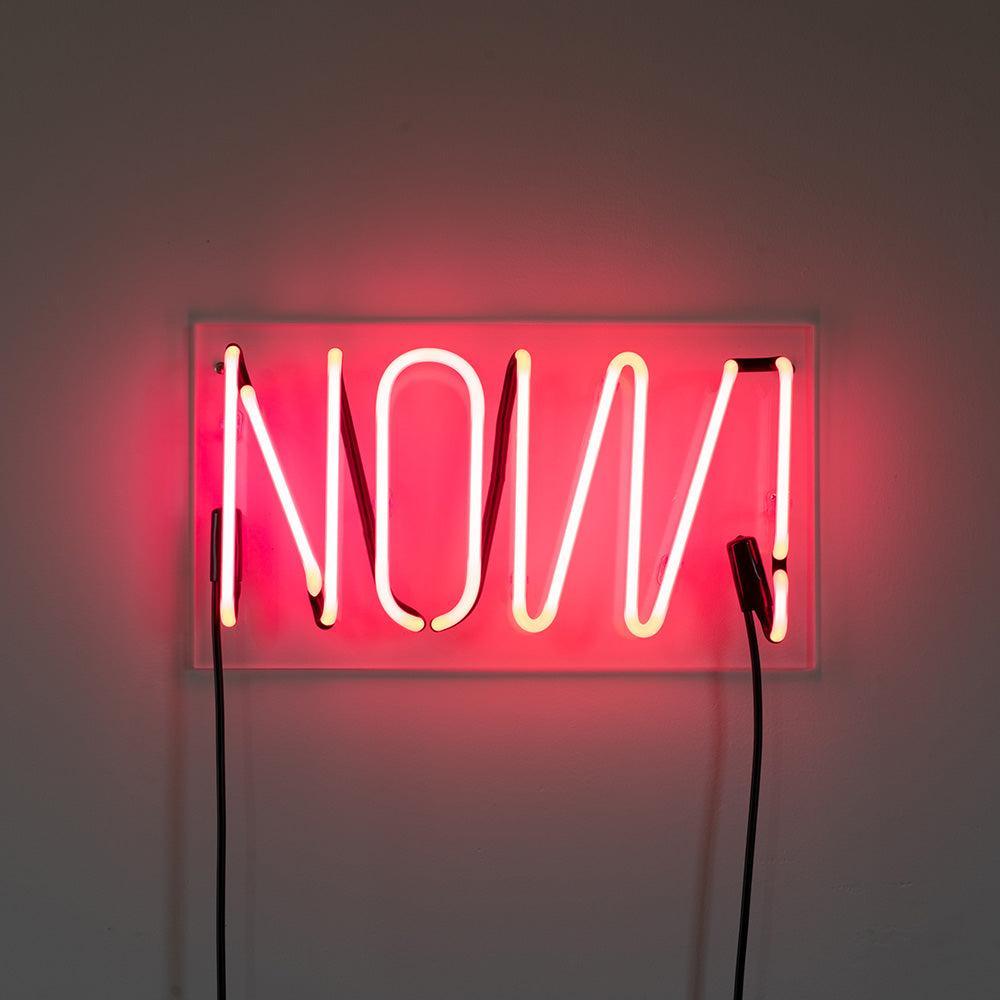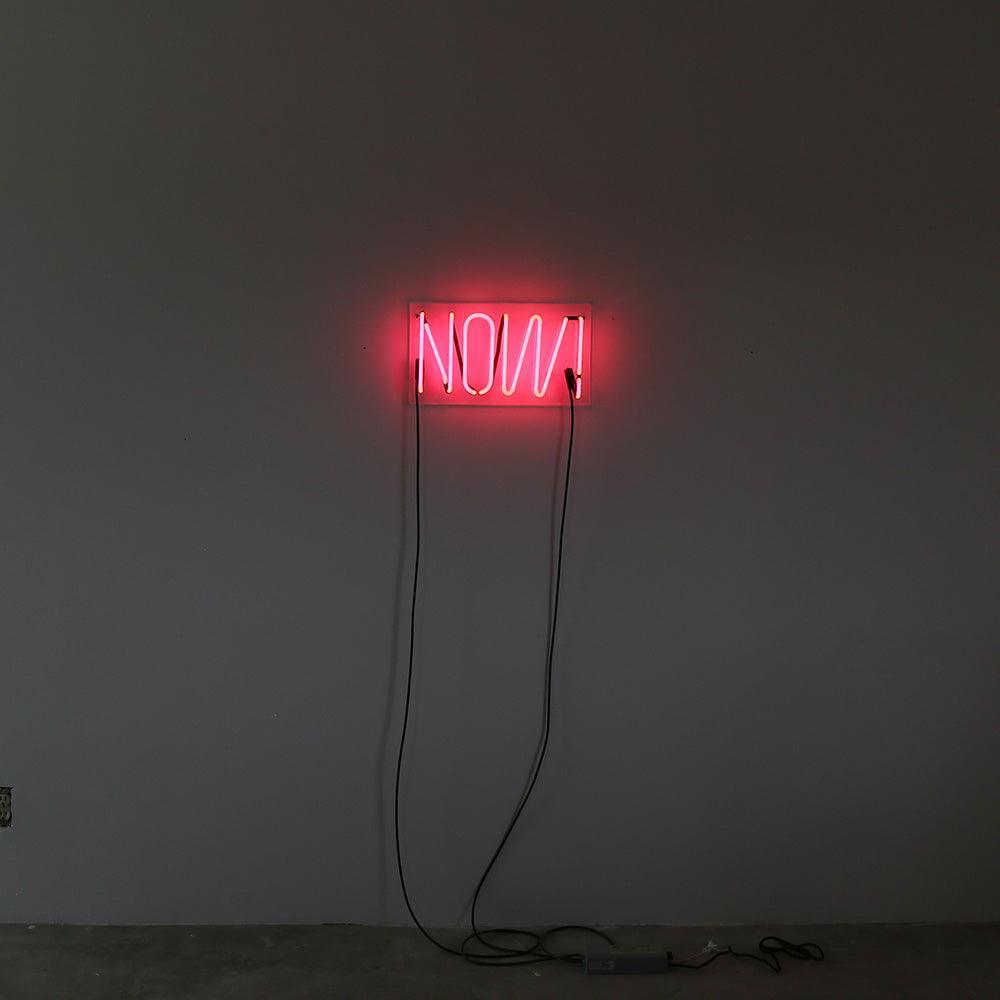 DESCRIPTION
Neon and plexi | 2021
Conceptual cues from journalism, vanguardism, mythology, and primitivism are layered within this body of work. Each sculpture expands on themes from Beletic's "Neon Primitivism" series, in which she juxtaposed symbolism from ancient cultures with features of modern art and music. The new neon pieces serve as punk, pop art gestures, lighting up rooms and demanding attention. Beletic fittingly titled the series "Neon Works (for the Vanguards to take home with them)," hoping the sculptures will define space for extroverts and partiers.

The sculptures in this series are made of authentic neon, wired, and can be plugged into regular outlets. Each work includes pre-drilled holes in the plexi as well as hardware for wall mounting.

NOW!: Authentic neon, CPI 12kv transformer power supply, pre-drilled holes with hardware for wall mount.
DIMENSIONS
10 x 18 inches
AUTHENTICATION
The work comes with a Certification of Authenticity signed by the Co-Founder of Tappan
Studio Visit
Q. Describe your work in three words.
A. Conceptual, Experiential, Sensual...
Explore
Tappan invites you to explore our curated collection of artworks focusing on art objects.
Size: 10 x 18 inches | Edition of 5
"I feel like all of my work not only has this grounding in earth and humanity, but also in a sense of party, celebration, and vibrancy."
-Ali Beletic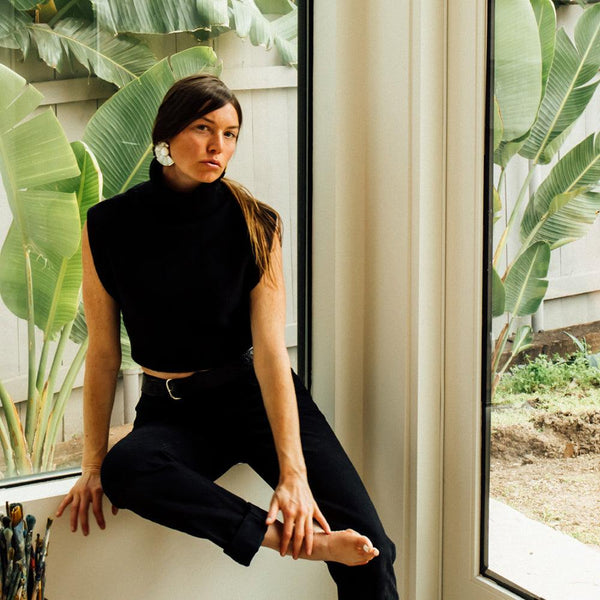 About the Artist
Ali Beletic
Recently featured in Vogue and Architectural Digest (in the home of Eva Chen), Beletic's practice includes large, abstract paintings, neon sculptures, sewn textile flags, and site specific collaborative experiences that incorporate her music practice. Her work explores the perception of human joy and celebration, through the lens of rock n roll, ancient traditions, latent instincts and sensual experiences.
In the Studio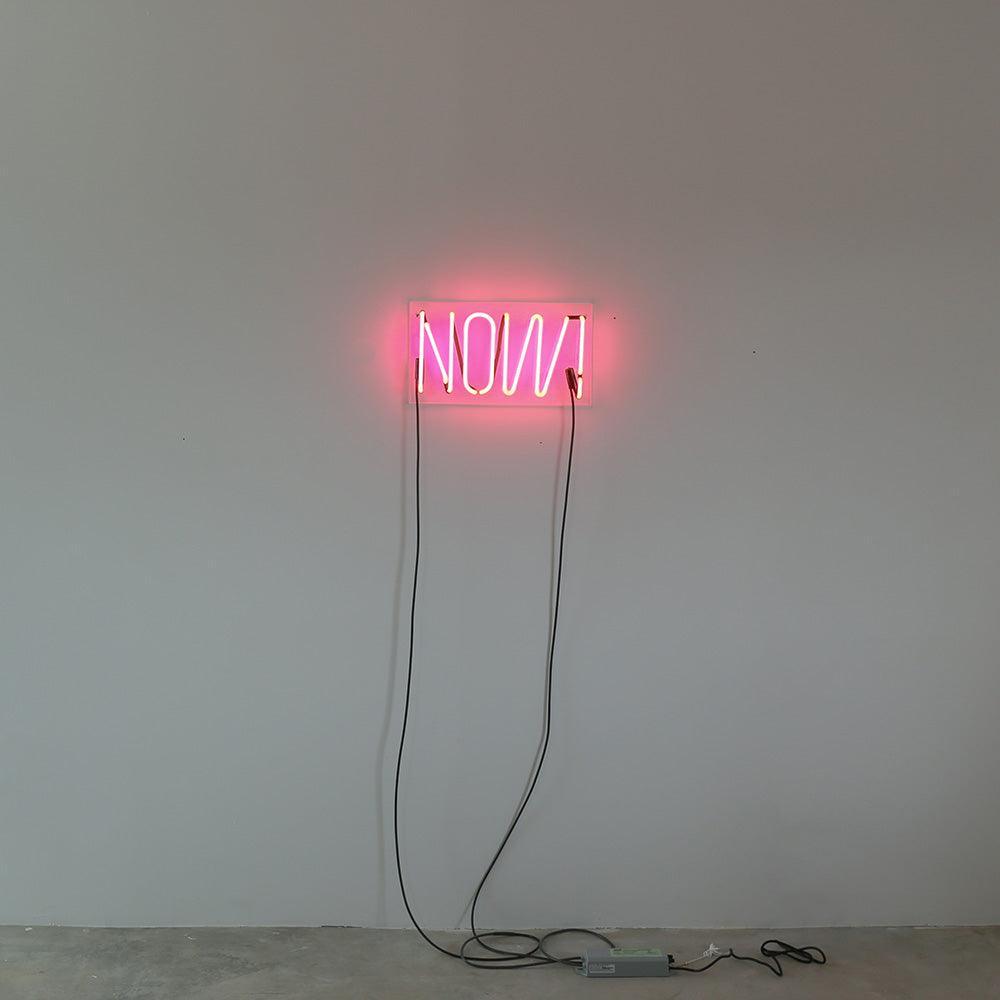 Choose options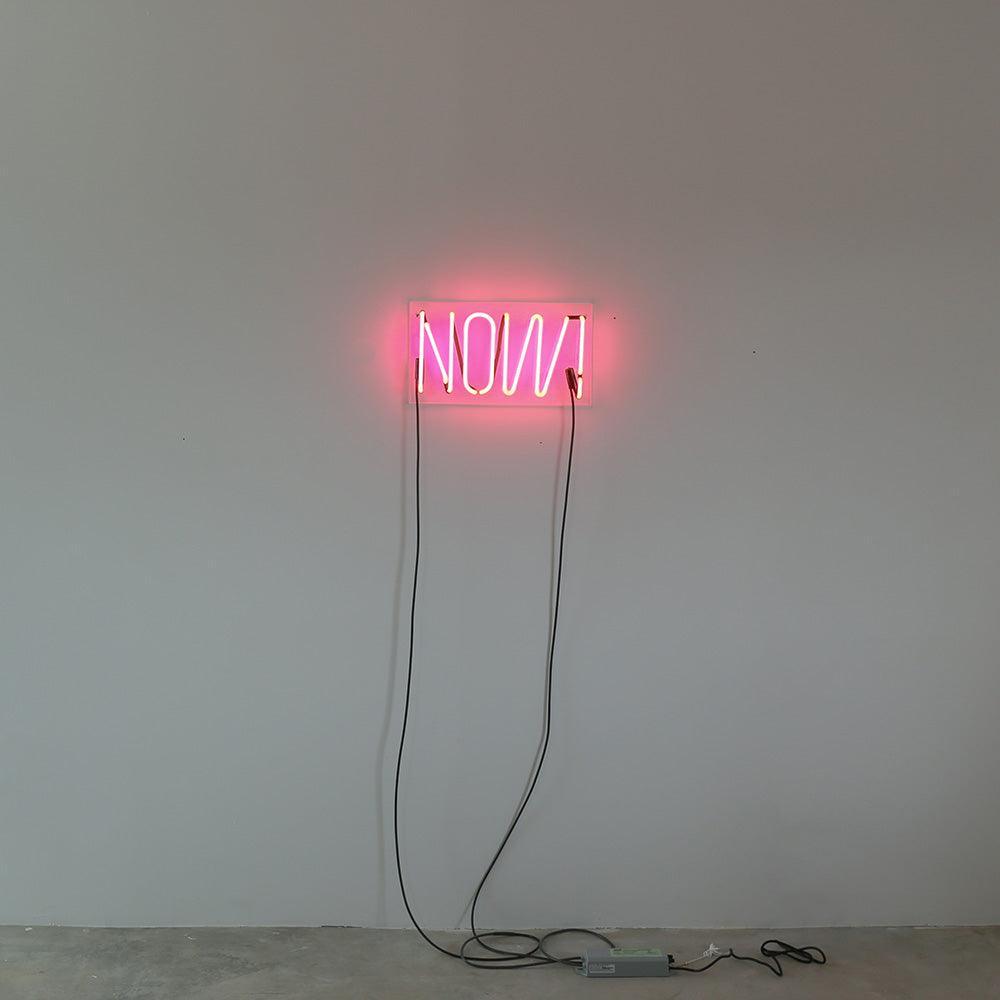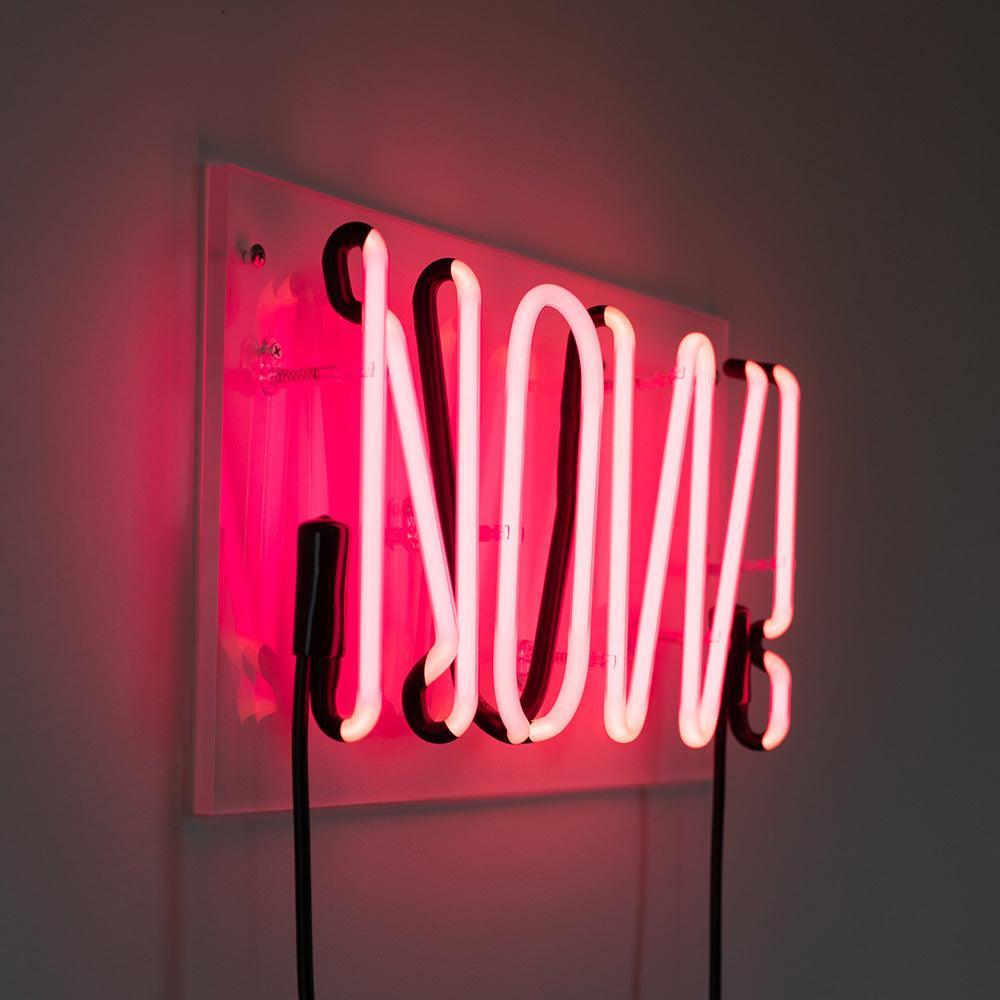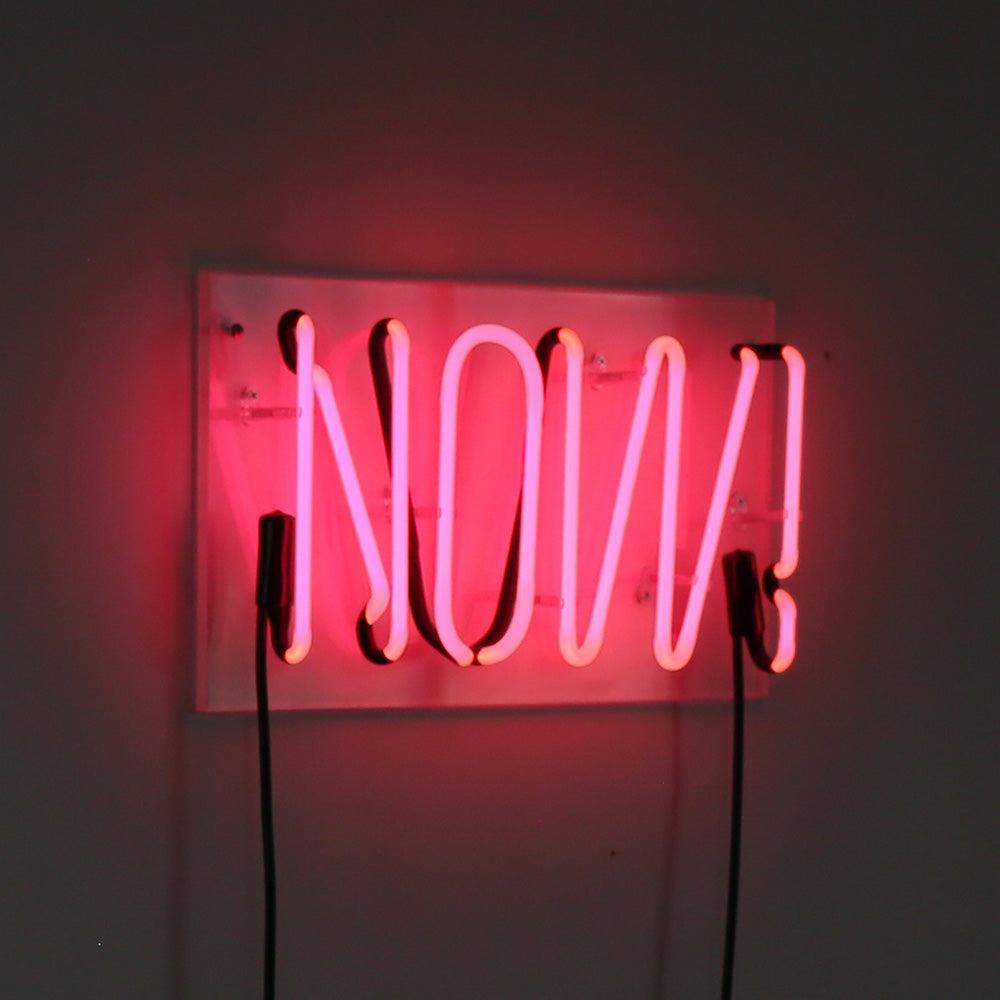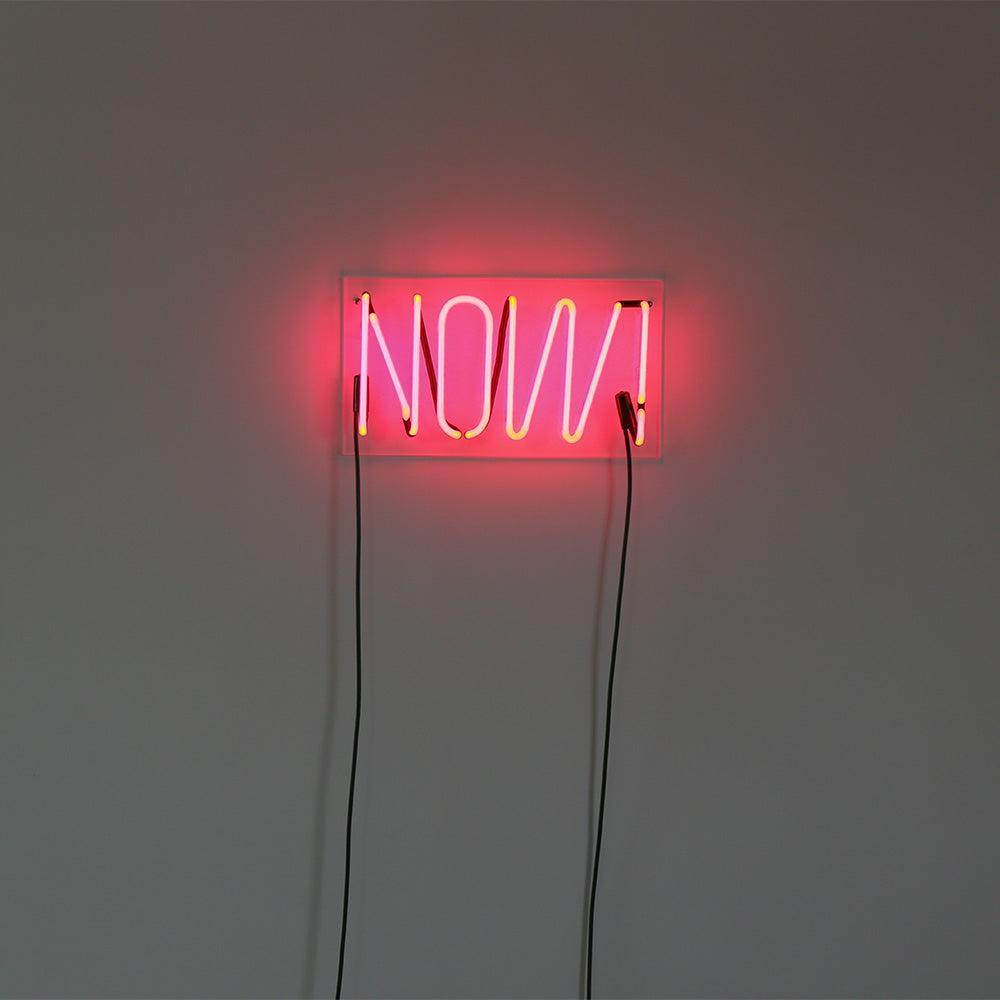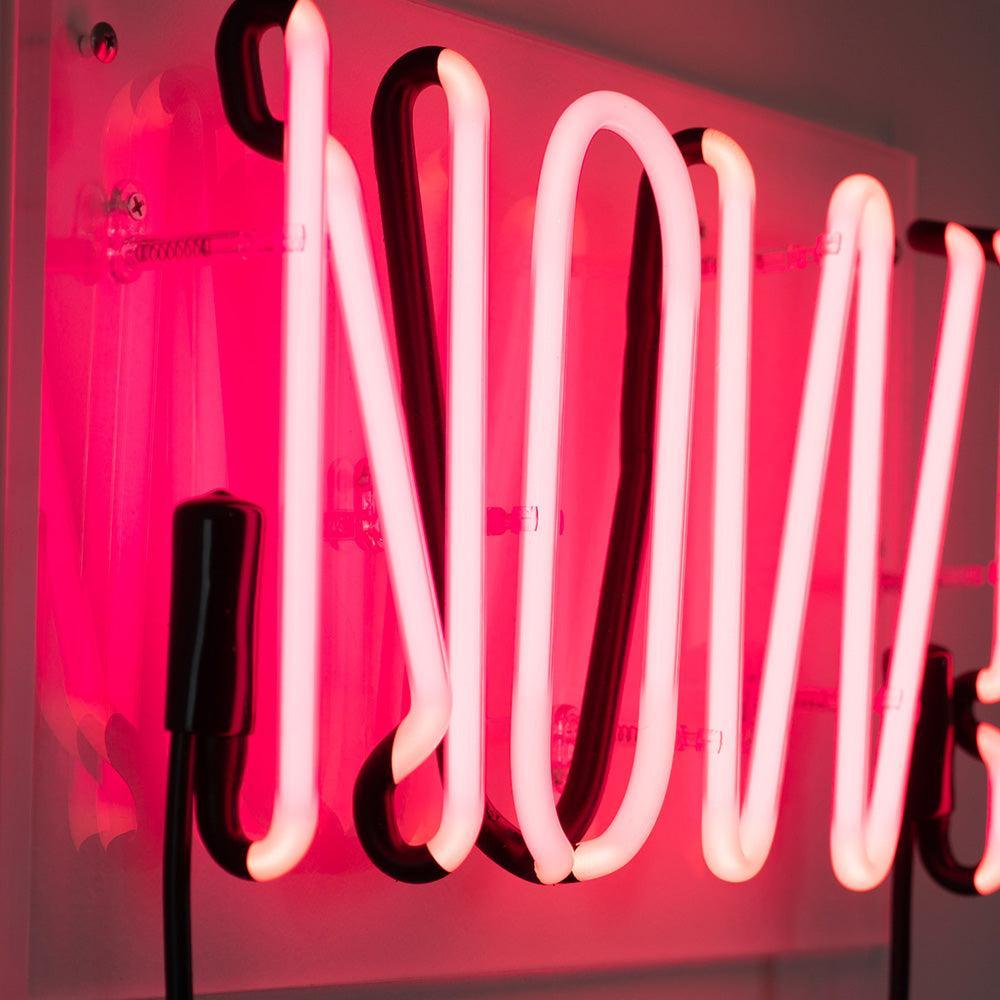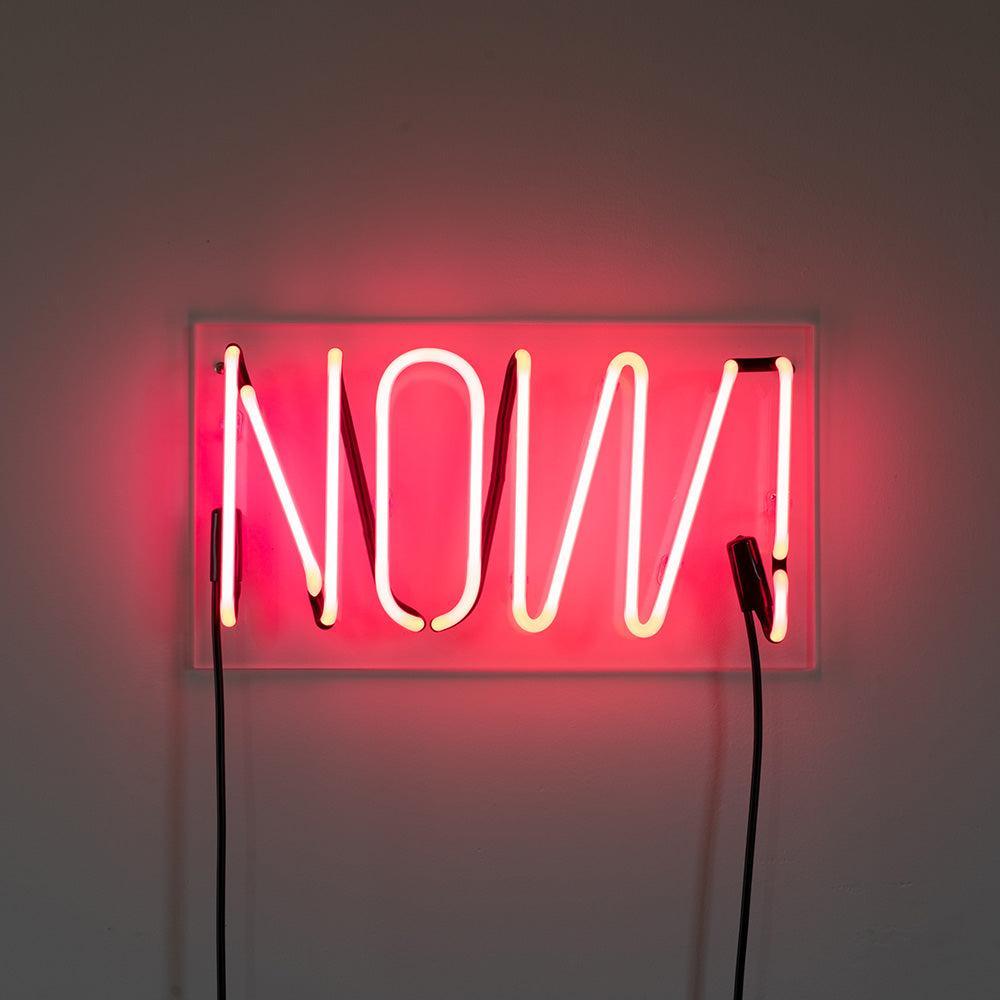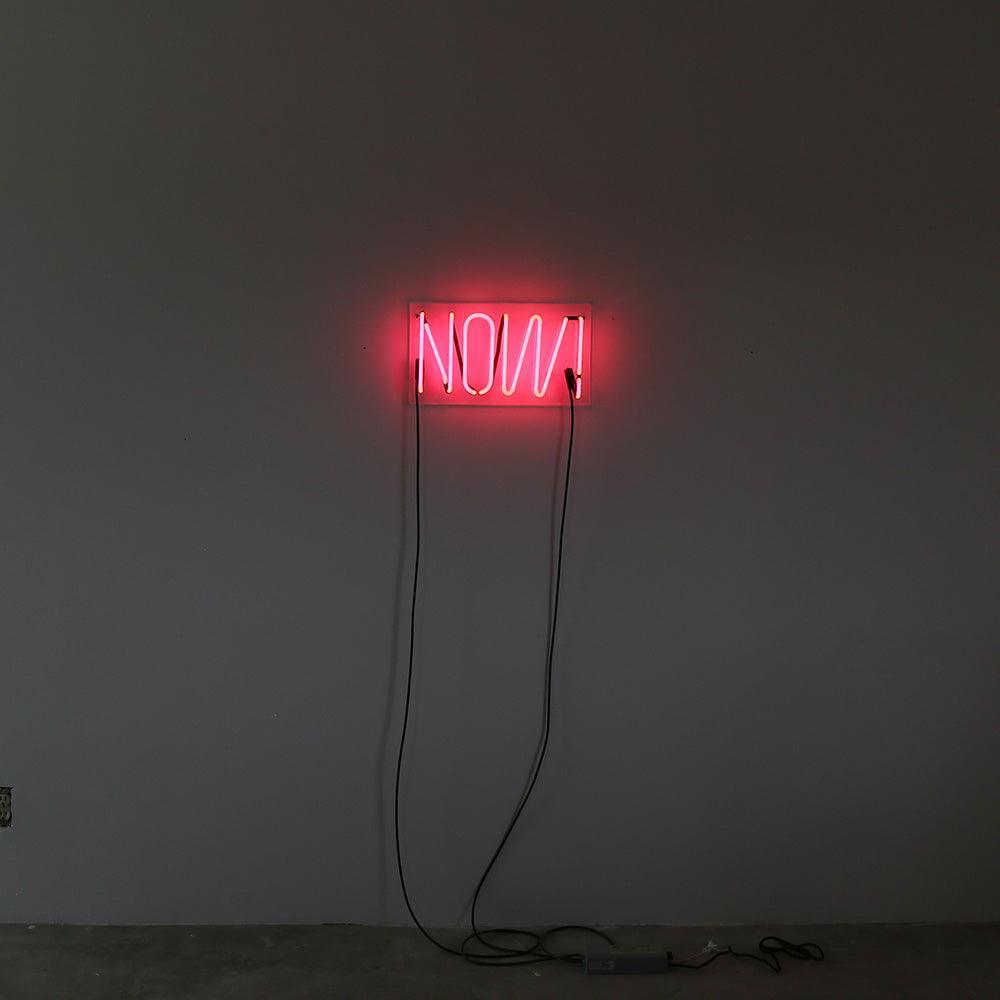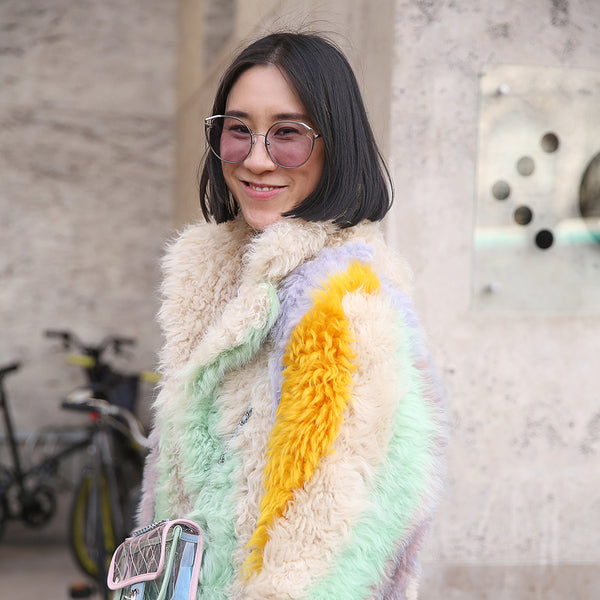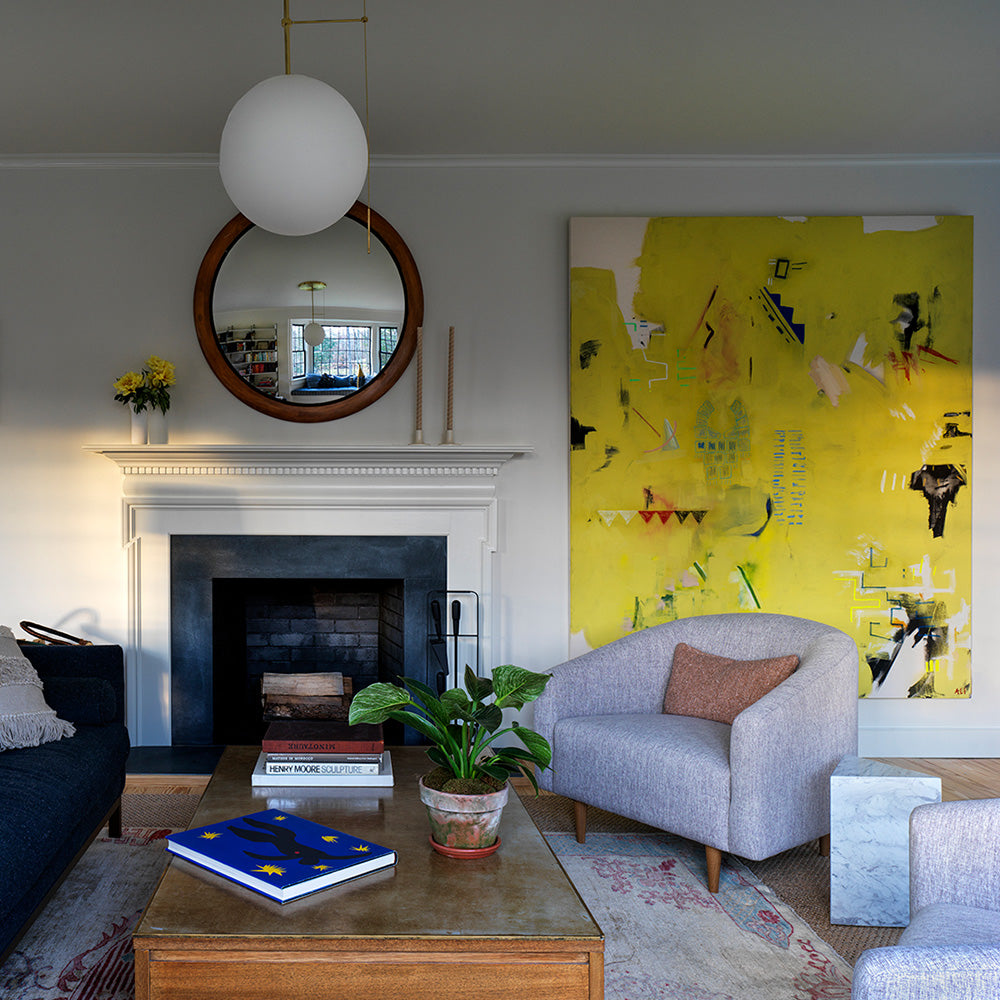 EVA CHEN ON ALI BELETIC
"I've always loved the thrill of the hunt."
Artwork: Run Among the Thunder