JUST ADDED TO YOUR CART
Qty: 1
VIEW CART (

0

)
Continue shopping
Mar
Painting
<!- Product Available -><!- Product Sold Out ->
Be in the Know About Artwork Launches & Artist News
DESCRIPTION
Acrylic on raw cotton | 2018 
The Azur Nude series represents the female figure as a simplified form, devoid of all distractions. Cascales captures the sensuality and delicacy of these forms through her own perspective as a woman, counteracting the traditional portrayal of the female form by male artists.
DIMENSIONS
45.6 x 28.7 inches
AUTHENTICITY
Signed by the artist. 
SHIPPING
Unframed works ship in 7-10 business days.
Framed pieces ship in 3-4 weeks.
Alimbau's most recent body of work portrays a refined interpretation of everyday objects and familiar scenes, free from unnecessary distractions and distilled into modern day still life and landscape compositions.
Studio Visit
Q. Where do you draw inspiration from?
A. Nature. The essence of everything is in nature, and we ourselves are also nature.
Explore
Tappan invites you to explore our curated collection of artworks focusing on art objects.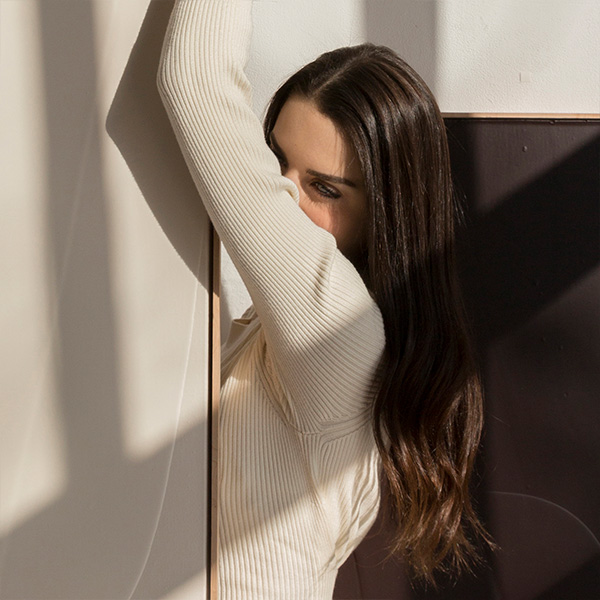 About


Carla Cascales Alimbau

Internationally renowned painter Carla Cascales Alimbau has been featured in Architectural Digest, Sight Unseen, Elle, Glamour, Vogue, Harper's Bazaar, among others. She's given talks at numerous cultural institutions including the Design Museum of Barcelona.