JUST ADDED TO YOUR CART
Qty: 1
VIEW CART (

0

)
Continue shopping
listening to someone you don't know very well tell a long-winded story . . .
Painting
<!- Product Available -><!- Product Sold Out ->
Be in the Know About Artwork Launches & Artist News
DESCRIPTION
listening to someone you don't know very well tell a long-winded story while smiling with your eyes at someone you love who gets it
Acrylic on canvas | 2019
For the first time, Ethan Caflisch decided to conceive of titles before creating the actual work - writing them on the back of the canvas and then using Morse code to represent them on the front. The 'morse code' series derives from the 'i didn't know you were back in town' series, unconsciously creating a rhythmic pattern that reads like music or conversation through sequences of dots and dashes.
DIMENSIONS
48 x 36 inches
AUTHENTICATION
The work comes with a Certification of Authenticity signed by the Co-Founder of Tappan.
Caflisch's

 work explores the beauty of raw materials and is personified by bold color and organic forms.
Studio Visit
Q.  Describe your work in three words....
A.  Material, process, form.
Explore
We invite you to explore our curated collection of abstract artworks by Tappan artists.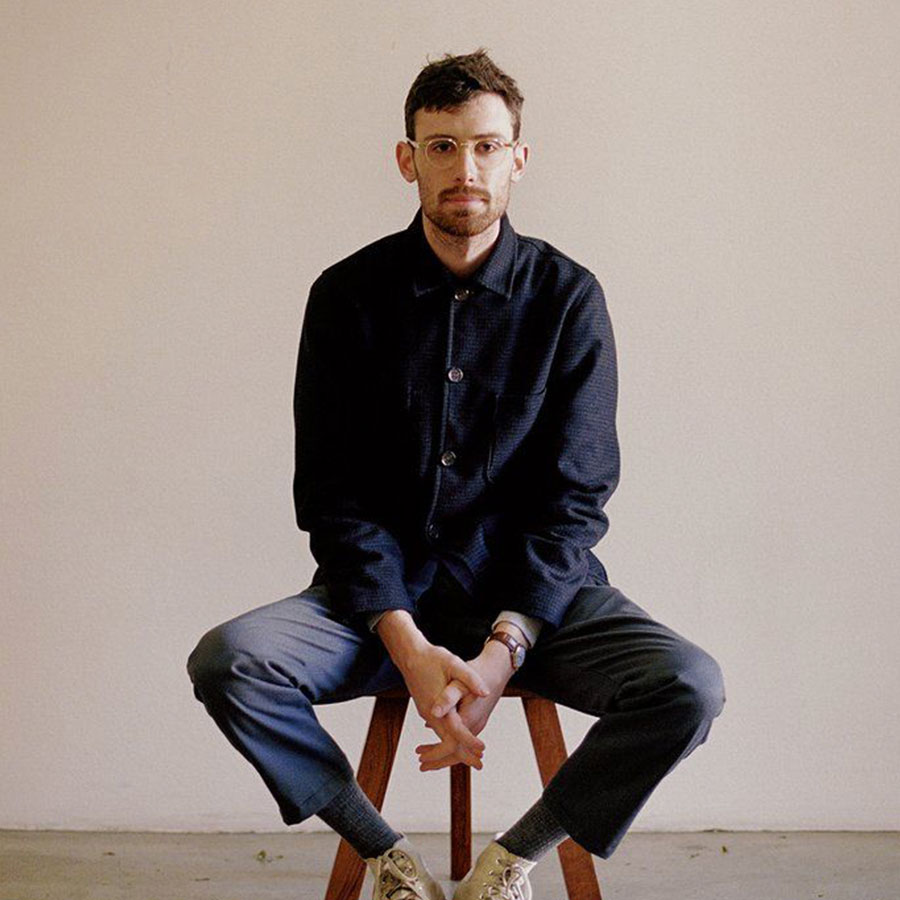 About


Ethan Caflisch

Ethan's exhibition venues and publications include the Institute of Contemporary Art (San Jose), Cheryl Hazan Gallery (New York), A.M. Gallery (Antwerp), Art Maze Magazine, and AnOther Magazine. Explore his large, geometric and minimalist paintings, figurative paintings and hand made textile works.