JUST ADDED TO YOUR CART
Qty: 1
VIEW CART (

0

)
Continue shopping
Held - Autumn Stripes
Sculpture
<!- Product Available -><!- Product Sold Out ->
Be in the Know About Artwork Launches & Artist News
DESCRIPTION
Handwoven textile cast into concrete | 2019
Gregory's work uses cloth construction as a fundamental center, a place to start from, and move back to. With her background in weaving, she sees herself as a builder, drawing a clear connection between the lines of thread laid perpendicularly through a warp and the construction of architectural spaces.
The work takes shape through a pallet of building materials, either paired with or mimicking handmade textiles exploring the tension between building materials like concrete, metal, drywall or glass and the structural patterns of cloth. By pairing these seemingly opposite worlds together, the artist inverts material stereotypes, using the 'delicate' material to exhibit strength and exposing the 'structural' materials' instabilities. These gestures allow for a reinterpretation of material identities and the viewer is left to confront their understanding of these everyday utilities.
DIMENSIONS
32 x 30 inches
AUTHENTICATION
The work comes with a Certification of Authenticity signed by the Co-Founder of Tappan.
SHIPPING
Unframed works ship in 7-10 business days. Framed works ship in 10-14 business days.
Studio Visit
Q. Describe your work in three words:
A. Textile. Sculpture. Structure.
Explore
We invite you to explore our curated collection of abstract artworks by Tappan artists.
"My work, I believe, lives in a realm of universal experiences because of the materials I choose. I hope to draw attention to that by representing them to the viewer in an unfamiliar way, allowing for a re-recognition whatever that means to the individual."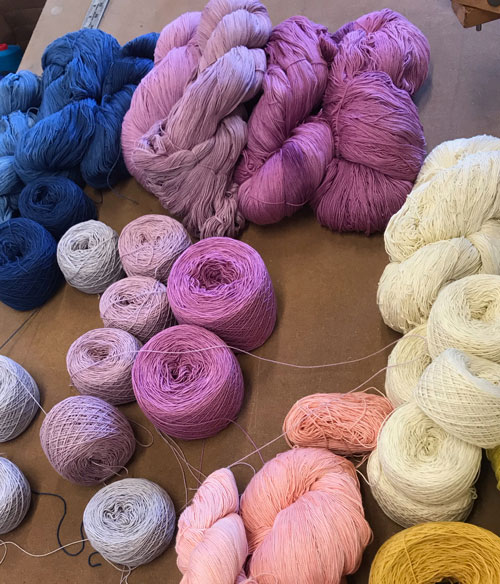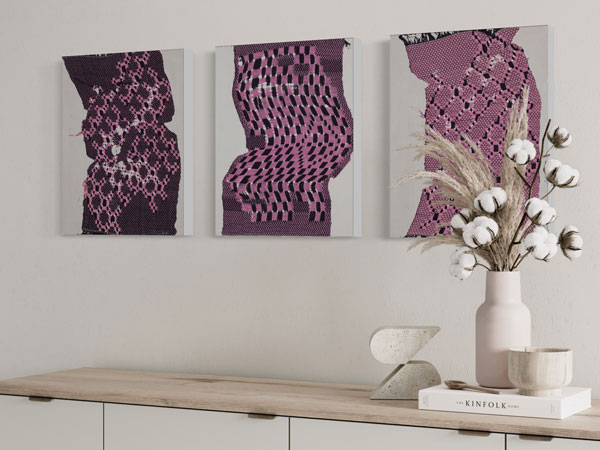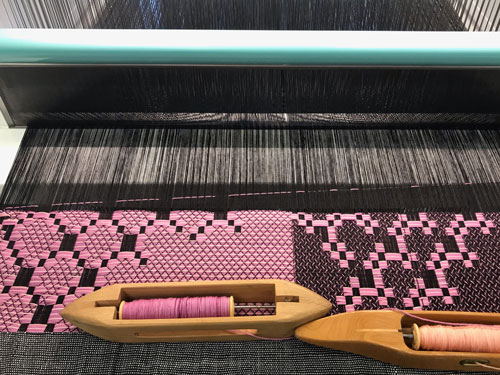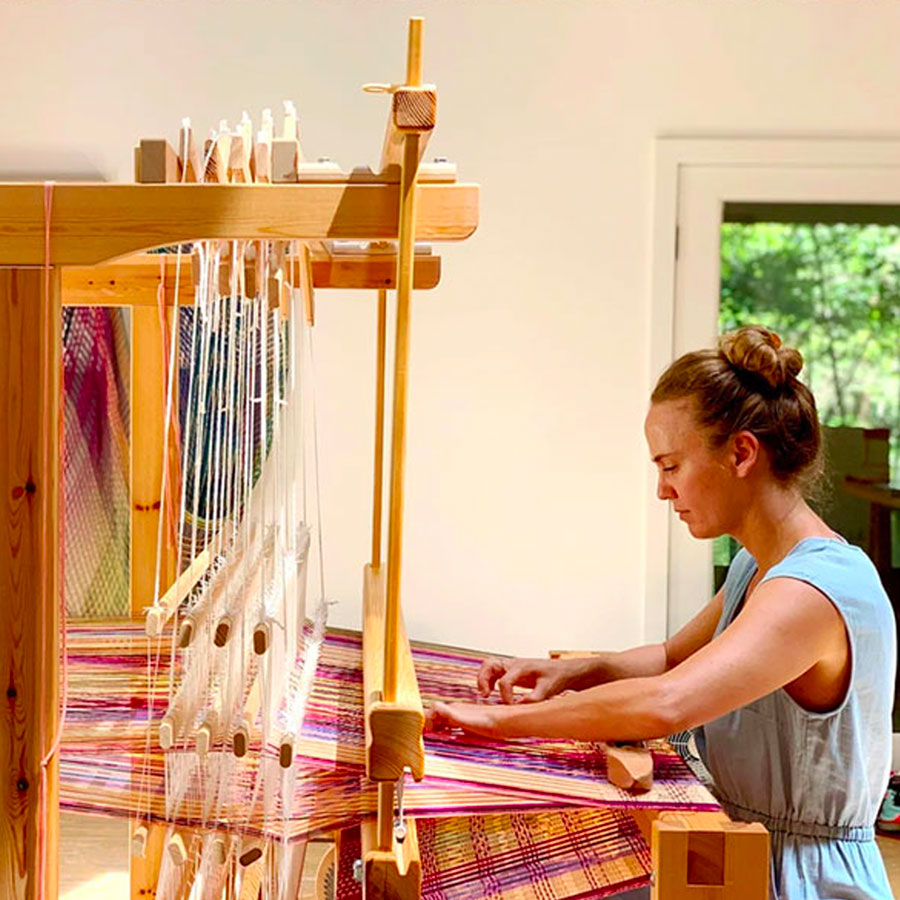 About


Crystal Gregory

Crystal Gregory's sculptures combine the permanence of concrete with the fluidity of hand-woven textiles. Gregory has exhibited her work at numerous museums and galleries in the United States, including The Hunterdon Art Museum, The Rockwell Museum of Art, UK Art Museum (Kentucky). Gregory's work has been reviewed by in Hyperallergic, Surface Design Journal, Art Critical, and Peripheral Vision.