JUST ADDED TO YOUR CART
Qty: 1
VIEW CART (

0

)
Continue shopping
AN ODE TO AGNES
Painting
<!- Product Available -><!- Product Sold Out ->
Be in the Know About Artwork Launches & Artist News
DESCRIPTION
​​Acrylic on Belgian linen | 2021
In the new paintings in her ongoing "Connected Events" series, Sepideh Ilsley distills emotions into abstract forms, providing a view into her life story — layers of memory delicately articulated through what seems like wall sculptures that highlight form through their simplicity. Continuing themes of balance and elegance that have always been a part of her work, evocative lines and shapes contain drama in the subtle variation of angles and curves, and ebb and flow.

Ilsley's artistic journey is one of expression and exploration, and her work's sculptural shapes are poetic snapshots of moments in time. Through her work, she wishes to evoke emotions; she imagines how the audience can see their own story in the paintings, and that the names of the pieces can work as a trigger for the imagination of the viewer to interpret and read their own story into the works. Finally, she wants to allow for emotion, thought, and a physical experience — engaging the viewer so that the work's significance can exist beyond the painting itself.

Ilsley's process is lengthy and laborious. Her pieces often take a very long time to sketch, as she spends time stripping them back until only the essence of the piece remains. The initial part of her practice entails sketching. Working with broad, emotive strokes that pour out of her unconsciously, she works until she has finished what she wants to say in a subconscious flow. In the second part of this practice, Ilsley layers each piece until she achieves the depth she is aiming for — ensuring proportions and edges are how she wishes them to be.
DIMENSIONS
81.1 x 62.42 inches
AUTHENTICATION
Signed by artist.
The work comes with a Certification of Authenticity signed by the Co-Founder of Tappan
Studio Visit
Q. Where do you draw inspiration from?
A. I see life and art as the same being; intertwined, imperfect and real. I see inspiration everywhere and in everything, you just have to look. In thoughts, ideas, feelings, memories, experiences, past and future.
Explore
We invite you to explore our curated collection of abstract artworks by Tappan artists.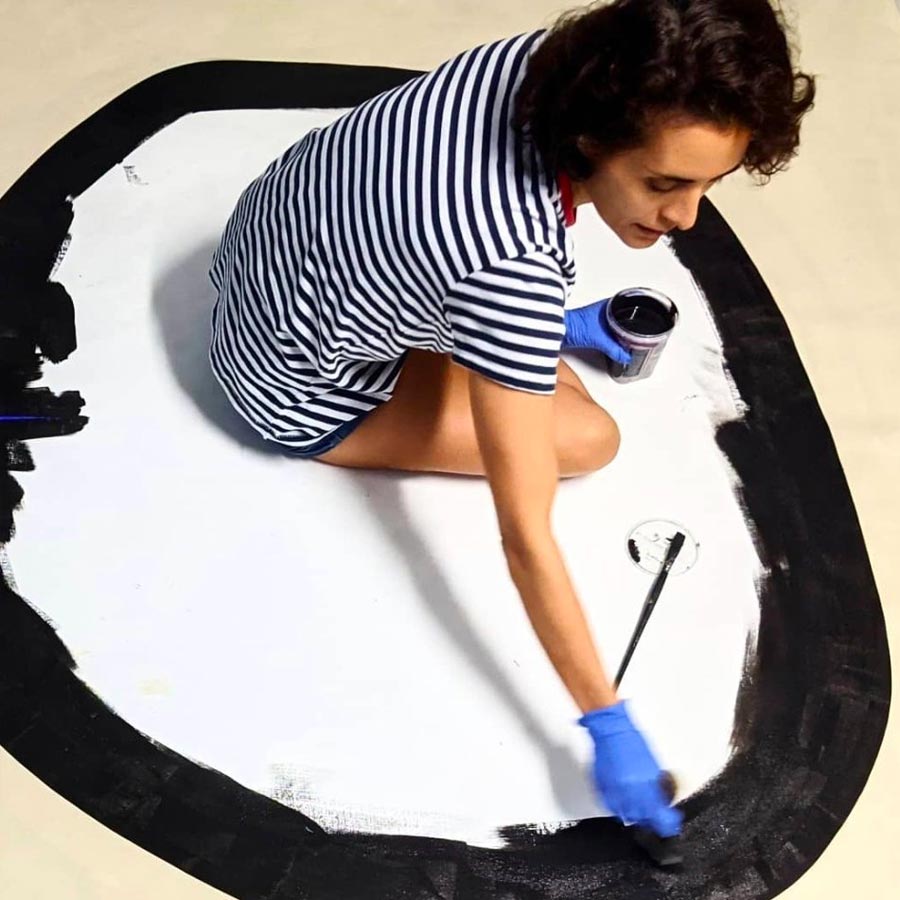 About


Sepideh Ilsley

Ilsley's large, minimalist paintings and prints explore the Ilsley's daily thoughts and journey's as mediated through her digital and physical paint practices. Her work has been curated and collected by tastemakers like Alyssa Coscarelli, Natalie Bloomingdale, Pia Baroncini, and Arvin Olano.