Mixed Media & Beadmaking
Lives and works in Kampala, Uganda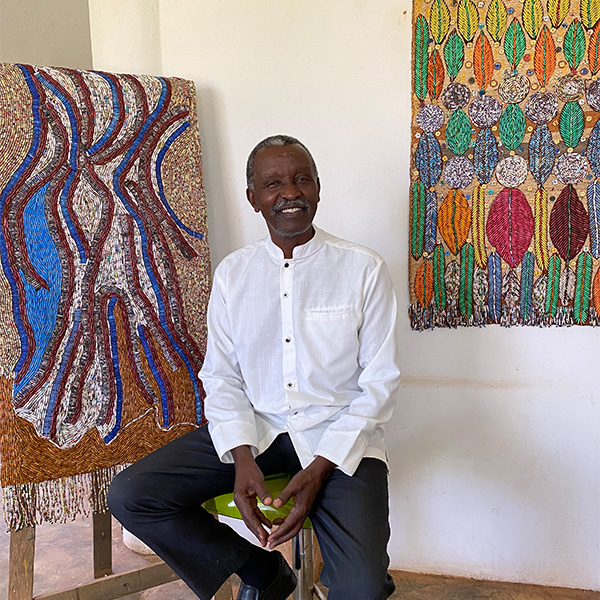 Sanaa Gateja employs a unique process to create his mixed-media works—engaging members of his community, whom he trains and pays for their work. Gateja has worked as an art consultant for a number of organizations across Uganda, Rwanda, and Kenya and has received funding from the United Nations. His studio name, Kwetu Africa, translates to Home in Africa in Kiswahili, and is a reference to Gateja's motivation for his work: the eradication of poverty through broad community engagement and environmental conservation.
"I am drawn by the beauty and significance of what I see around me—including in my crowded studio. This process of experimenting using a mixed media approach gives me a sense of discovery and makes the emergence of new work from the disarray possible."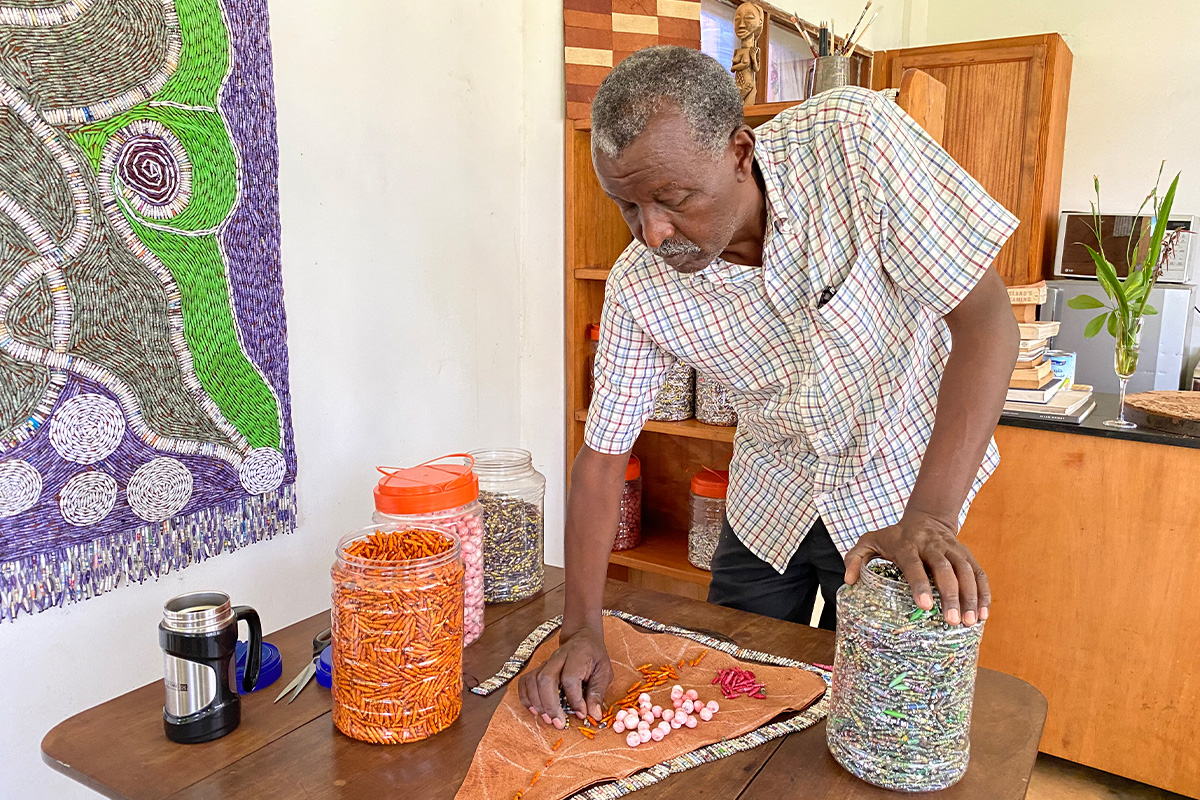 Explore More
Get to know our coveted and institutionally recognized artists, explore curations made by art and design insiders and peek inside the homes of our collectors.