Sally Campbell
Co-founder of Somesuch
Producer & Interior Designer
Explore Artwork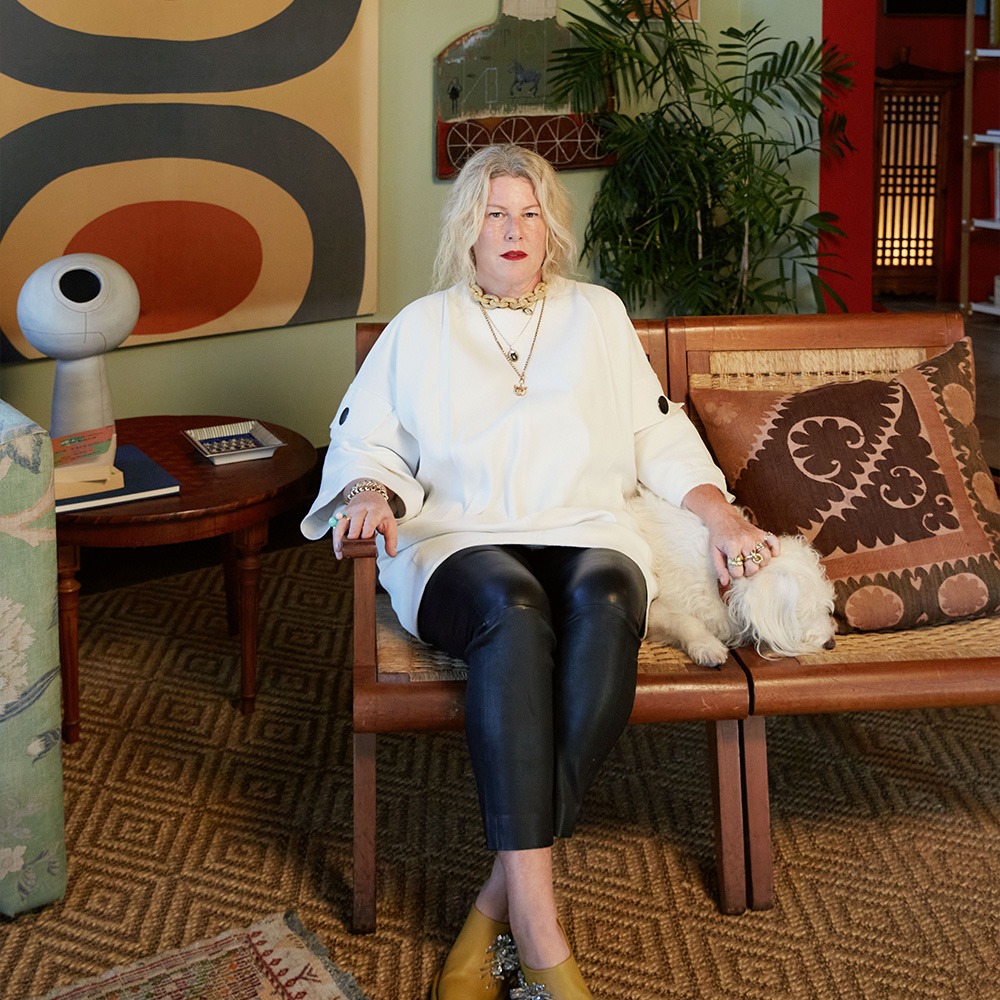 Whether she's leading an award-winning production company or curating distinctive interior design, Sally Campbell is driven by an intrinsic artistry.

Sally is the Co-Founder of Somesuch, a premiere production company both in the realms of artistic innovation and cultural equity practices. This year alone, Somesuch has won an Oscar for Best Short Film (Live Action), a VMA, 7 Cannes Lions, and Sally was named one of AdAge's Leading Women of 2022. She also owns and operates, News From Nowhere, a boutique interior design company that cultivates homes through a lens of community and place.

Born in New Zealand, and having spent 20 years living in London, Sally relocated to Los Angeles at the end of 2017 with her husband and business partner, Tim, and their 9 year old daughter, Missy.
Sally has eclectic taste, she has been collecting her whole life. She saves the more crazy stuff for her own home–filling it with art... Mostly modern, folk and emerging artists, a rich colour palette and a mixture of vintage furniture.
Every wall has something on it, and the spaces between are full of collectible pieces.

Sally's intention is for people to smile and have fun at her home, always noticing something new and a little bit surprising...
Her home is an original treasure chest, the opposite of 'interior designed' and uptight...
less
"Design can be austere, but it can also be rich, bold and colorful... It could even make you smile."