Collector Profile
Genna Margolis
Genna Margolis is the founder of the LA-based interior design studio, Shapeside. Born and raised in NYC, Genna's designs are a mix of elevated California mixed with classic elements to make a refreshing and timeless aesthetic. Currently living in West Hollywood in a home with her husband, Jon, and their son, Cole, it was important the home felt true to themselves and would be a rooted place for Cole to grow up in. Margolis made sure to bring all of the art collected through the years, some pieces that brought over from the move from NYC to LA, while mixing in newer pieces that work better for their house. Most of their pieces are a mix of new and vintage which makes the space feel modern but warm.
Q.
What is your earliest memory of art, and what led you to start collecting?
A.
My earliest memory of art was probably when I was three or four years old. My mom loves art and does it on the side as a hobby. Growing up we always had eclectic pieces of art around the house, from her pieces, to photography or even maps that have been collected over the years.
Q.
What was the first work of art you fell in love with?
A.
When I was traveling with my husband, Jon, in Japan, we stayed in a ryokan in Ishikawa. It was a small town. One day we were just walking around and we stopped in this quaint little store and I saw the most interesting silkscreen piece with vibrant colors that looked like a retro wave. I instantly knew I had to have it but was skeptical because it didn't fit in my suitcase. Two hours after we left, I went back to get it because I just knew it was a special piece that I needed in my life.
Q.
How has the sentimentality of your collection evolved over time?
A.
When I first started collecting my own art, I mostly focused on how the pieces work with my existing interior designs. Which means picking art based on colors and size versus mediums or the stories behind the pieces. What I realized was I had pieces that worked for my space but didn't mean much to me when I would move. I actually sold all of it and realized I need to just collect art that I love no matter where we place it. I always find a way to make it work when the art has real meaning.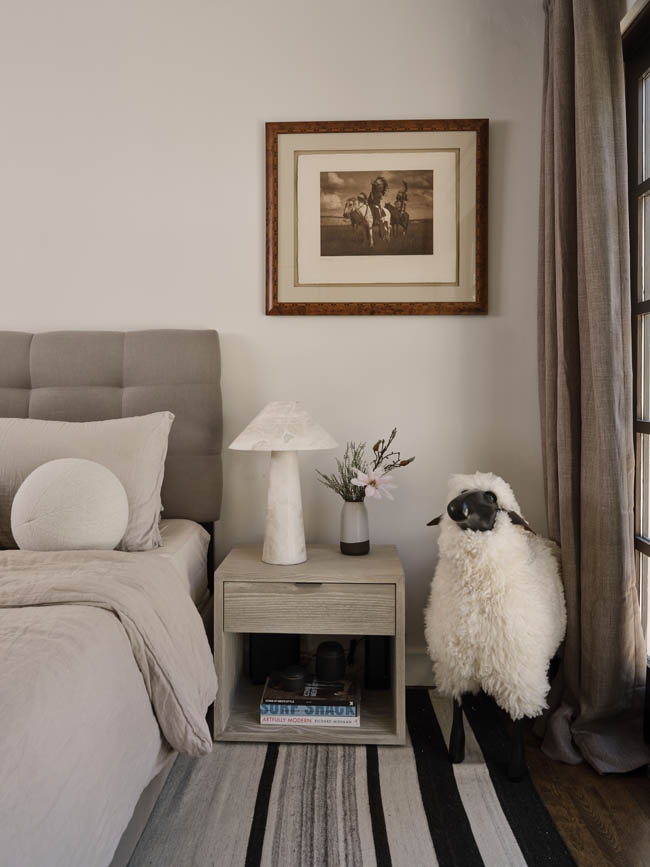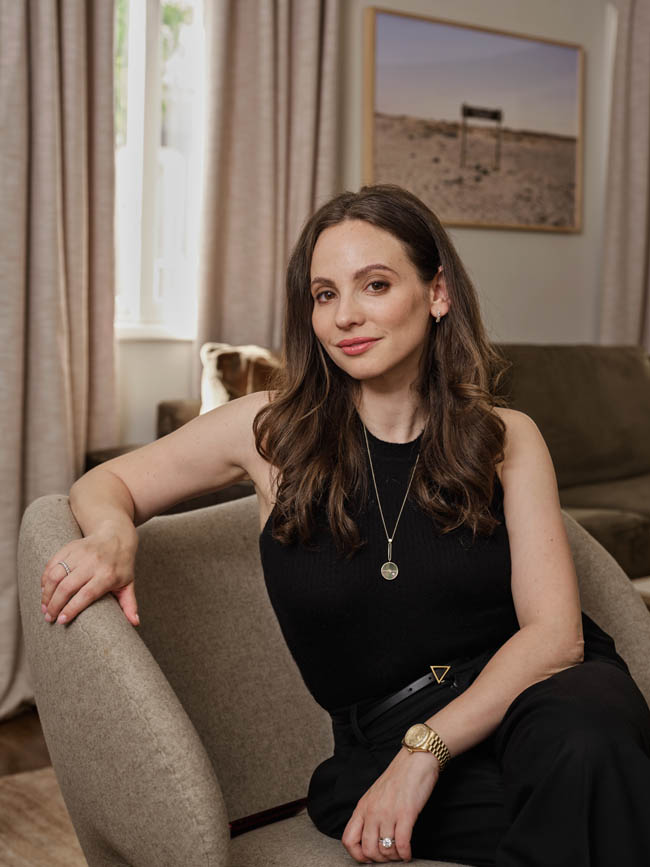 Genna Margolis says
"Buy pieces of art that you love and speak to you. You will never get tired of it and you will hold on to it forever. It will become a piece of your forever home no matter where you are living."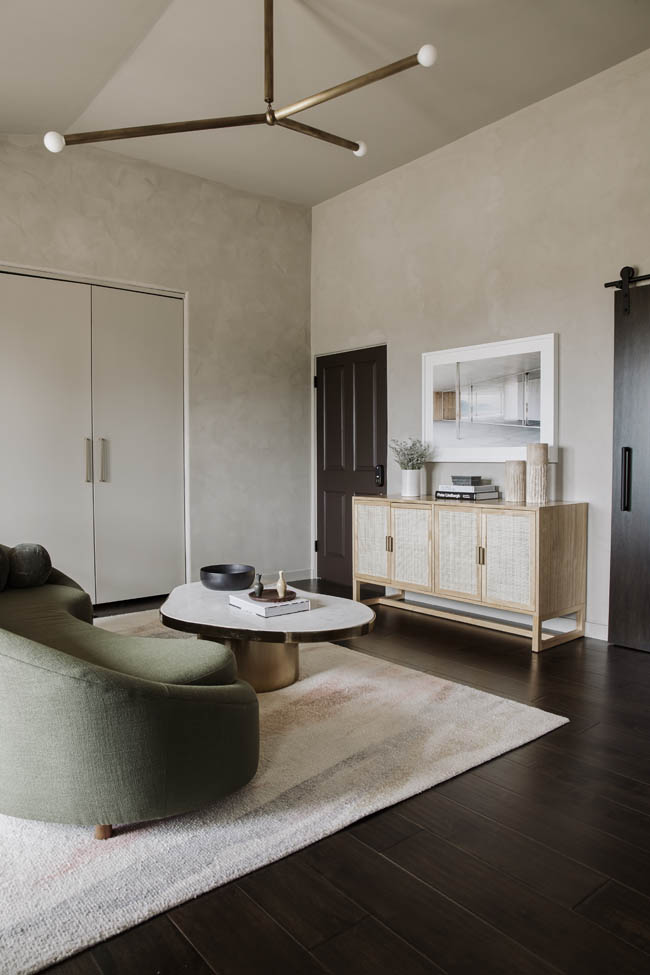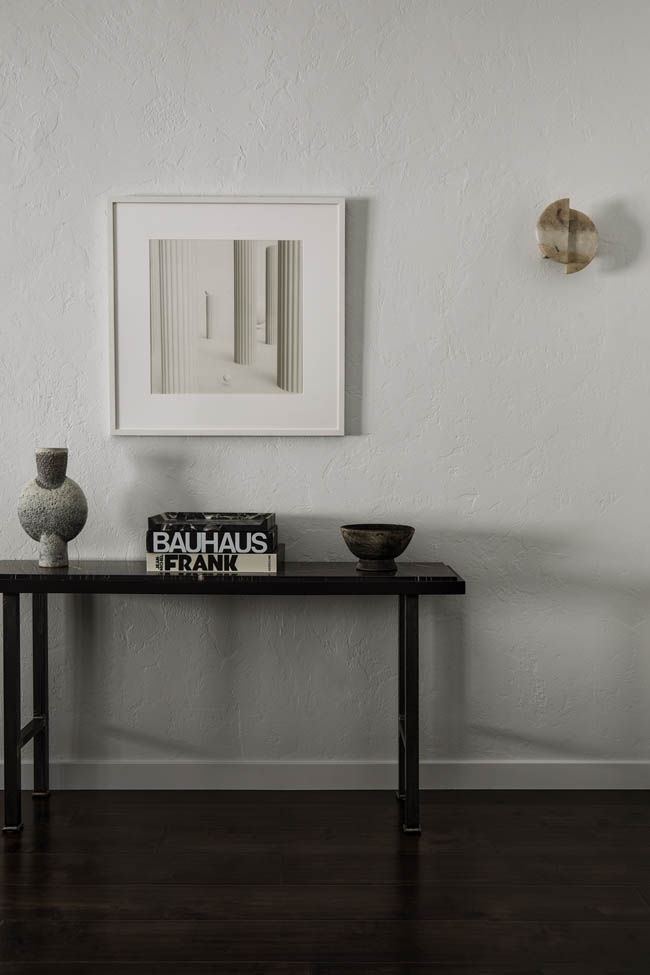 Q.
Is there a particular type of art you collect?
A.
I do collect a lot of photography but I am now trying to diversify with textiles, paintings, and other mediums.
Q.
What or who has influenced you as a collector?
A.
My designs are probably my biggest influence as a collector. I am always thinking about the scale of the art and how the art will work off my existing collection whether it's diversifying the medium I choose or making sure the color palettes of my art are not the same but can flow together.
Q.
Who are some of your all-time favorite artists?
A.
Anish Kapoor, Mark Rothko, Henni Alftan, Jean Michael Basquiat, Cy Twombly
Q.
Where and when do you feel the most creative?
A.
When I am alone sitting on my sofa or bed working on my computer and taking the real time to explore different ideas and letting them evolve.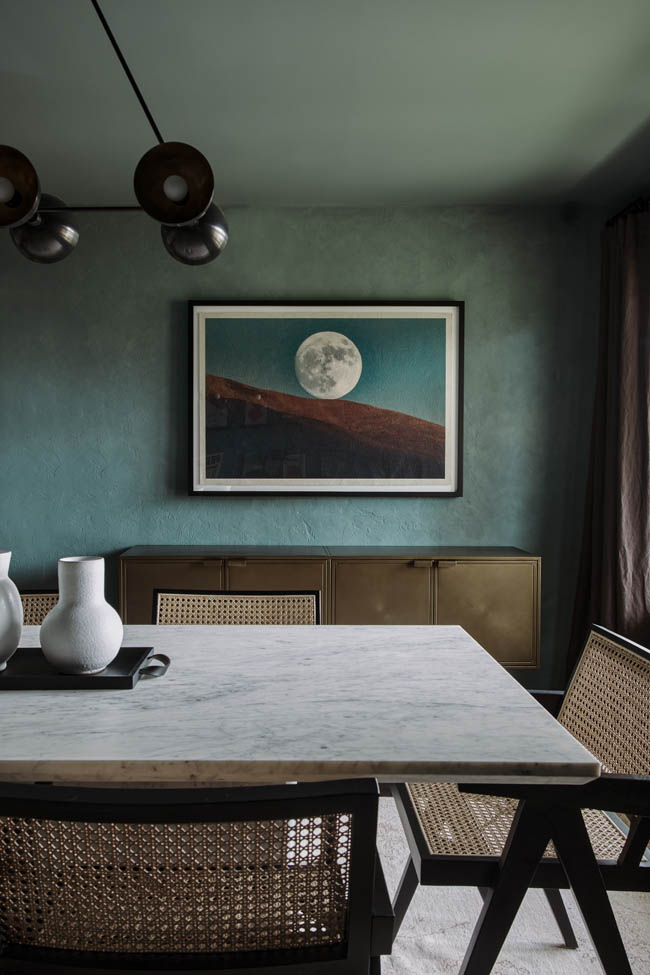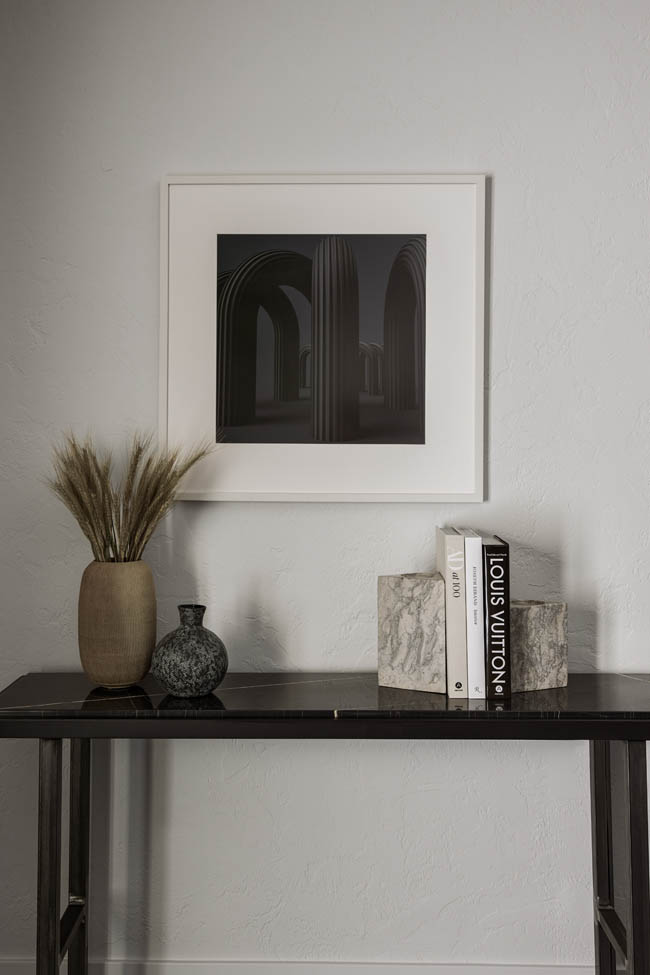 Q.
How do you go about finding new pieces to expand your personal art collection?
A.
It takes time. If I am traveling and I see something I will get it then and there. If this is something I am looking to acquire for a place in the house it takes me some time before I pull the trigger. I usually pull together a bunch of pieces I am considering from different galleries or pieces I have seen at art shows. I then sit with it for a few weeks, figure out if I am attracted to some pieces for design reasons or because I have a real attachment to it and then I make a decision.
Q.
What inspires you to collect or work with emerging artists and talent?
A.
I love to learn about what newer artists are doing and why. I get excited to find pieces that are unique and new not just for myself but for clients. Interesting and different pieces of art you are not used to seeing really can elevate a space.
Q.
For new collectors, do you have any advice you wish to impart; Do you have a collecting ethos or philosophy that you want to share?
A.
My best advice is buy pieces of art that you love and speak to you. You will never get tired of it and you will hold on to it forever. It will become a piece of your forever home no matter where you are living. Spend the time not just to look at but learn about the artist and the story behind the art. Your view of the art will change with more context.
Q.
Describe your collection in three words.
A.
evolved, bright, timeless
Q.
Share three people in the creative space who are inspiring you right now.
A.
Axel Vervoordt, Pierre Yavonovitch, Joseph Dirand