Collector Profile
Bryce Dallas Howard
Bryce Dallas Howard is a multi-hyphenate creator, working both on-screen and behind the camera. As a filmmaker, Howard has directed episodes for the live-action Star Wars series The Book of Boba Fett and The Mandalorian. As an actor, Howard can be seen in the third installment of the Jurassic World franchise, Jurassic World Dominion, and Matthew Vaughn's upcoming spy thriller Argylle.

Following the actor and director's recent return to southern California from upstate New York, she and her husband Seth Gabel partnered with Claire Thomas to design the family's new pastel-hued and retro- futurist home. They consider it a filmmaker's paradise and tribute to their family's love of stories and storytelling. Howard says, "I'm a fangirl and I love coming home to reminders of all my favorite stories and artists."
Q.
What was the first work of art you fell in love with?
A.
I don't know if it was my first, but I deeply love Mark Rothko's abstract color field paintings. He was a creative genius with texture and his artwork allowed me to feel immensely and deeply. But more than the extraordinary works that he produced, it is his life that touches me the most. In some ways he wasn't able to separate his art from reality, but because of that, when I look at his work I feel like I understand, or begin to understand, the human beneath the artist.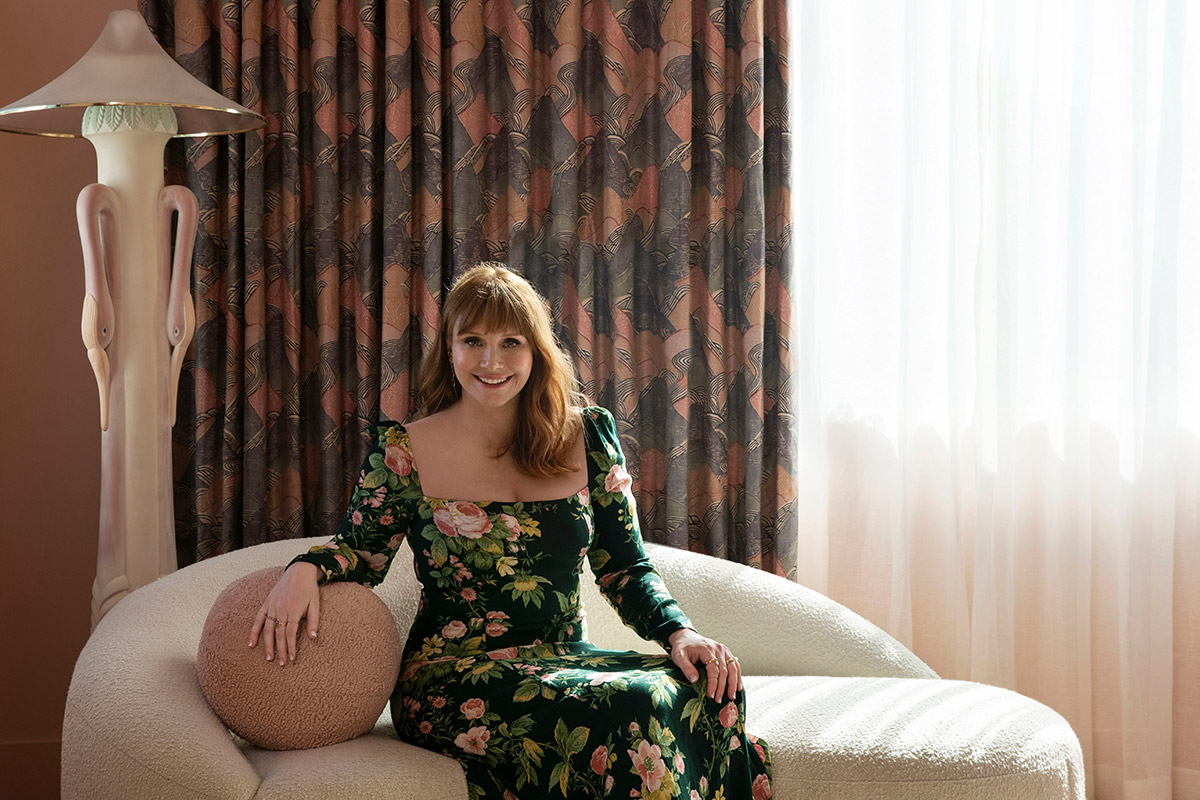 Bryce Dallas Howard says
"Mallorca Court immediately caught my eye because it combines my favorite sport (our family has played basketball for generations!) and my favorite colors (pink and green). "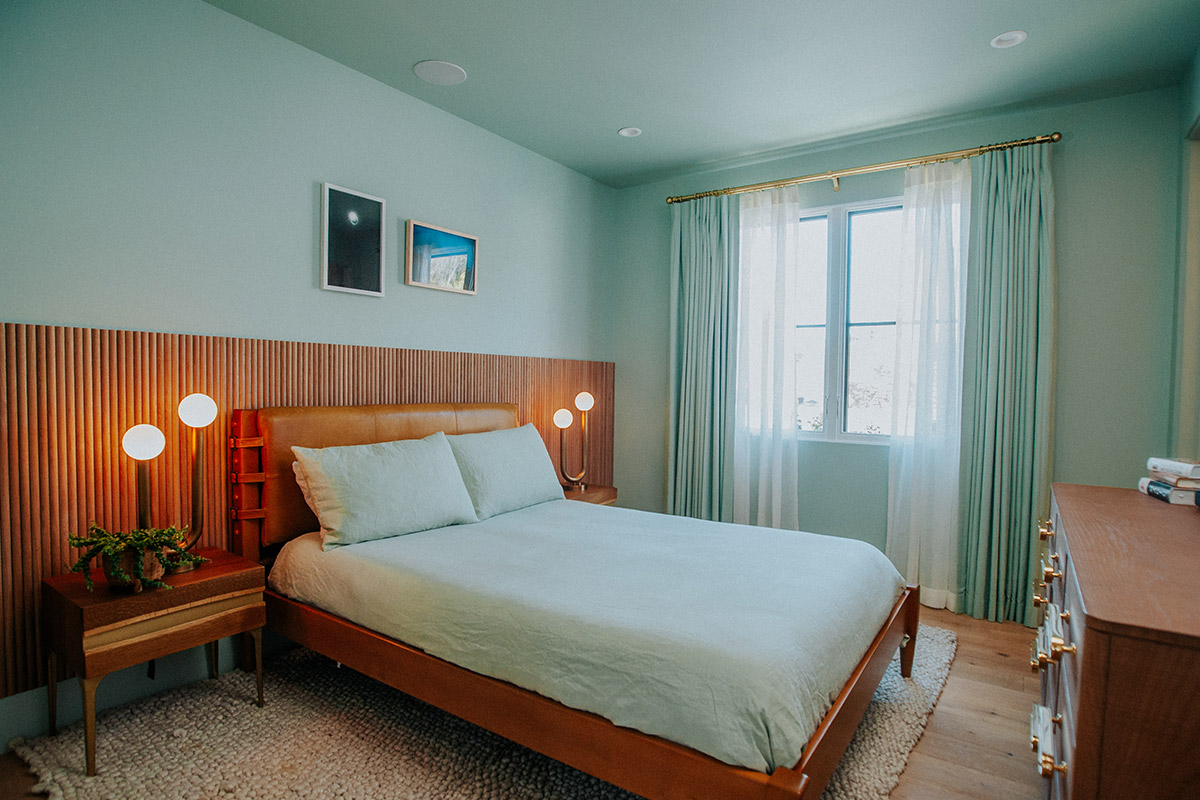 Q.
Where and when do you feel the most creative?
A.
My creative corner is usually a soft couch in the late afternoon. I'm kind of like a cat where once I find a comfortable spot, I don't move. It's in that spot that I do a lot of my writing, line-memorization, directing prep, and even some meetings. I genuinely believe artists would get a lot more done if we were more comfortable. It sounds counterintuitive, but when we trust the space we're in, we are actually more open to receive all the muses have to offer and willing to take risks.
Q.
What inspires you to collect the work of emerging artists?
A.
To me, supporting emerging artists is about investing in the next generation of thought and innovation leaders, ground-breakers, and future collaborators. It gives me so much joy to "pay it forward" in this way and contribute to a larger conversation about the stories we tell through our artistic mediums.
Q.
Describe your collection in three words.
A.
Soothing, timeless, and eclectic.
Q.
For new collectors, do you have any advice you wish to impart; Do you have a collecting ethos or philosophy that you want to share?
A.
This is a motto I use when considering any project, but it also applies to building a collection: "If it's not a hell yes, it's a no." The gut response of a "hell yes" is not to be ignored; it means there's something about the artwork that is resonating with you on a visceral level that is important to follow.